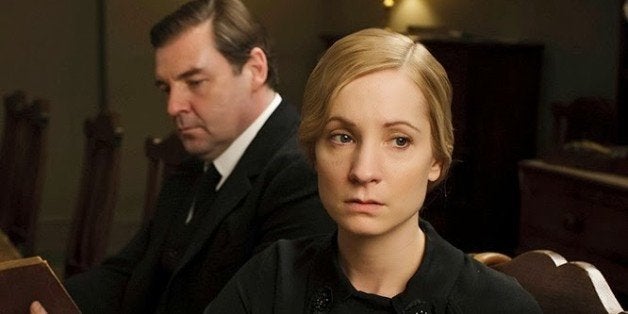 Middlebrow is a recap of the week in entertainment, celebrity and television news that provides a comprehensive look at the state of pop culture. From the rock bottom to highfalutin, Middlebrow is your accessible guidebook to the world of entertainment.
After the "Downton" finale on Sunday, the show's creator Julian Fellowes defended Anna's rape from much earlier in Season 4. He spoke to the New York Times, arguing that the scene "was a chance to make the argument for the innocent rape victim who has done nothing to deserve it." Of course, that response is problematic, because rape never requires the qualifier of innocence, but it also fails to address the fact that the scene functioned as an unsympathetically lazy plot point. This is not to say rape shouldn't be represented on TV. No one's asking prime time programming to predominantly trade in unicorns and rainbows. Yet, rape is fundamentally different from other types of violence and requires mindfulness in its dramatic execution.
The victim should always be the focal point of the story. When Fellowes discusses Anna's rape, he addresses Bates' reaction with more emphasis than Anna's, almost applauding the fact that "Bates' response is that he doesn't love her less." In Anna's case, one might argue that social focus would naturally fall on Bates, based on the lovely logic that men > women. Patriarchy is totally historically (and presently) valid, but it doesn't mean our particular awareness of the experience has to be told through Bates grimacing like a dying cow that needs to be taken out to pasture. The rape of servants is a historical fact but the narrative could have easily been adjusted to tell Anna's story, rather than functioning as another troubling issue for poor, tragic hero Bates to confront. Superior examples are seen in "Veronica Mars" and "The Girl With The Dragon Tattoo," in which the narrative not only shifts focus to the victim, but tells the story of how they deal with the assault.
The incident should not be used as a means of characterization. When Mellie was raped by her father-in-law on "Scandal," the predominant reaction was that it had been used as an explainer for her general b--chiness. A character's disposition can be an important part of how they deal with the incident, but it should absolutely not define them. In that sense, rape should not be used as tool to imbue sympathy (or an attempt to make a generally boring couple like Anna and Bates more interesting, because Fellowes already knows the ladies' maid is "the most sympathetic character or certainly one of them"). When Claire Underwood's rape is revealed on "House of Cards," for example, it does not function as an explainer of harsh character traits. Instead, the incident powerfully allows her pre-established character to actively confront the war on women by pursuing anti-rape legislation.
Victim-blaming should be actively criticized. There is room for victim-blaming in fictionalized rape, but it should be clearly portrayed as foolish / flawed / the WORST. Consider "The Accused," in which Jodie Foster's character is dressed sexily, drunk, high and even flirting with her attacker prior to the incident, but still clearly portrayed as most certainly not "asking for it." Again, this is the complete opposite of our "Downton" example, because, as Slate points out, Bates warned Anna about her rapist, leaving it to seem as if she was being punished for not heeding her husband. Fellowes was, instead, intent to focus on the "kraken of rage [awakened in Bates'] belly," as he put it, rather than addressing this unfortunate "I told you so" aspect of her trauma.
TV is often attempting to imitate a harsh reality, but rape is not the same sort of harsh reality presented by other kinds of violence. We don't joke about other crimes or think the victims of them are lying. Rape culture is endemic in our society, which means it is even more wildly unacceptable when it is represented in a way that is not sympathetic or critical. Do we want to see a character as beloved as Anna be abruptly attacked, while the upstairs and downstairs folk frolic at an otherwise lovely concert? Of course not! But if we have to, the scene better serve to skewer the institutions that allow something so horrific to happen in the first place.
Everything Else You Need To Know:
Harold Ramis, the creator of "Groundhog Day" and star of "Ghostbusters," died on Monday. This was met with an outpour of grief and people wondering what film in the '80s would have been like without him. David Edelstein wrote a loving retrospective of his work, which you can read over at Vulture.
Alec Baldwin quietly bowed out of public life in a New York magazine cover article. In case you haven't already, you can raise your eyebrows over the entire thing here.
The parents of America are getting really ruffled over all of the sexy and rebellious things Miley Cyrus is doing on stage, which is typical (and kind of what Miley was going for), but also makes sense. Over at The Daily Beast, Jesse Lawrence makes the case for warning labels pegged to more explicit shows.
After spending months of being sporadically photographed with basically every woman in the world except Paula Patton, Robin Thicke and his childhood sweetheart have "mutually split." [Insert joke about the lines becoming blurred here.]
Before You Go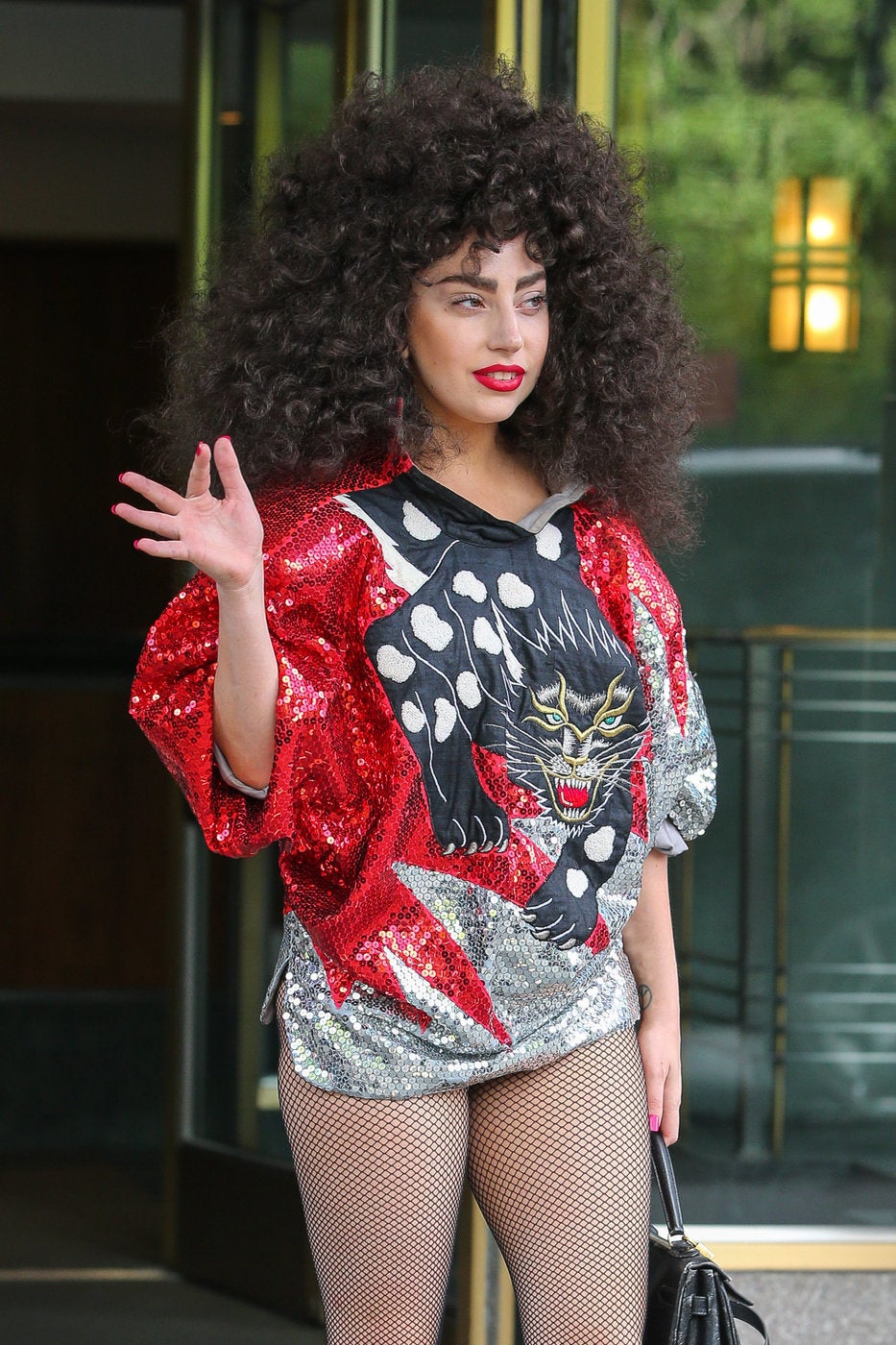 Celebrity News & Photos
Popular in the Community