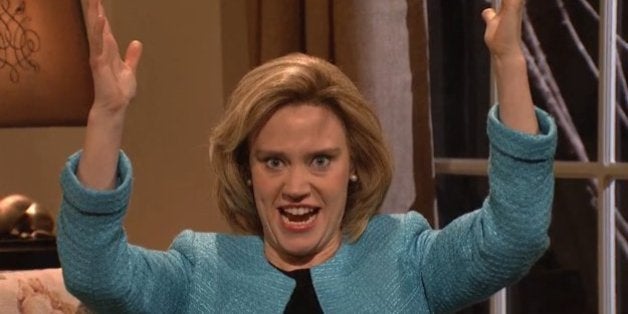 Middlebrow is a recap of the week in entertainment, celebrity and television news that provides a comprehensive look at the state of pop culture. From the rock bottom to highfalutin, Middlebrow is your accessible guidebook to the world of entertainment. Sign up to receive it in your inbox here.

Firstly, "power-mad"? The woman wants to be president. Obviously, she welcomes power. Secondly, wait, what is "power-mad"? In asserting that this could be a problem for Clinton, Suebsaeng rests on a valid point: "Saturday Night Live" impacts the mainstream impression of political figures. The careful mixing of comedy and facts result in a brand of truthiness that has a very real effect on reputation. He points to Sarah Palin as an example, lest we forget, she never said that thing about being able to see Russia from her house.
But McKinnon's impression might lend itself to a positive influence. The Hillary we see here is unabashedly self-aware. "It's my time," she announces, weighing the potential competition of Elizabeth Warren. The comedy of McKinnon's version of Clinton comes from her dizzying excitement over the idea of a presidential campaign. She weighs the thought of (possibly) attaining the nation's highest office -- "Who knows?!" -- in a way that is delightful to watch, and might actually make people like Clinton more.
If anything, this over-the-top parody of a potential candidate eases the sexist double standards surrounding female ambition (apparently also known as being "power-mad"). And even if this were as damaging as Suebsaeng sees it, Clinton is a veteran political figure. Good or bad, at this point, "SNL" cannot wholly shape our perception. Clinton's reputation has been in the process of being formed since she entered the national stage in the 1990s. By contrast, Palin's meteoric rise went hand-in-hand with parody; Alaska's former governor will forever be associated with Tina Fey in a sensible blazer.
Not that "SNL" is a stranger to impressions of Clinton. Clinton herself even appeared opposite Amy Poehler's version back in 2008 -- an appearance which likely contributed to an uptick in her favorability. And Clinton is no fool. If McKinnon keeps at it (and let's hope she does), the former secretary of state will likely send her a private thank-you email as a joke in the coming weeks.
The purpose of comedy is to subvert. That's the mode of the genre, and "SNL" has consistently taken aim at politics and pop culture. But it's not Clinton's personality that the show lampoons. Instead, McKinnon's impression is an absurdist rendering of the problematic discomfort of seeing a woman in power. It refashions the "bitchiness" associated with her political ambition as exuberant aspiration, without shying away from Clinton's unflinching nature. Perhaps Fey said it best on Weekend Update in 2008: "Maybe what bothers me the most is that people say that Hillary is a bitch. Let me say something about that: Yeah, she is. And so am I. ... Know what? Bitches get stuff done."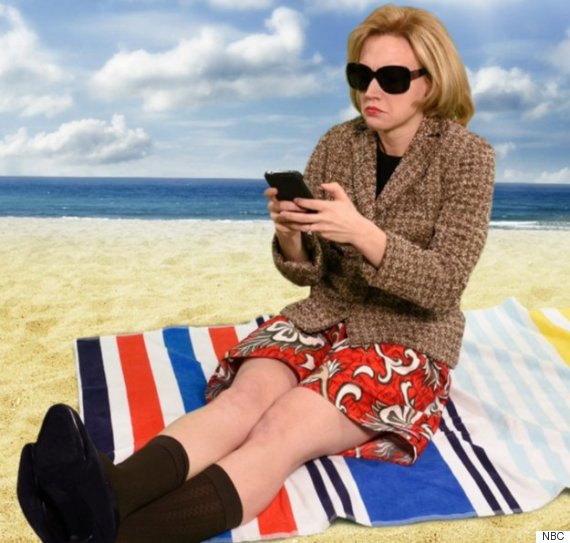 Calling all HuffPost superfans!
Sign up for membership to become a founding member and help shape HuffPost's next chapter
BEFORE YOU GO
PHOTO GALLERY
"SNL" Auditions