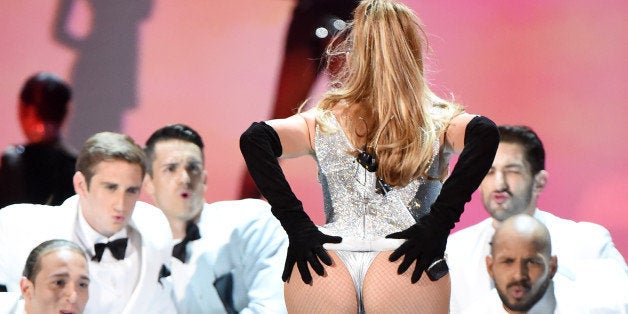 Middlebrow is a recap of the week in entertainment, celebrity and television news that provides a comprehensive look at the state of pop culture. From the rock bottom to highfalutin, Middlebrow is your accessible guidebook to the world of entertainment. Sign up to receive it in your inbox here.

Well, it happened: Vogue discovered big booties. In a post earlier this week, they declared that we are "officially in the era of the big booty" ... With "J.Lo to thank (or blame)." Absurd, yes, but when you get done face palming yourself, there's something really icky there. The post skips around the obvious racial overlay with the dexterity of a cricket playing hopscotch. And if refusing to directly acknowledge women of color wasn't offensive enough, the idea of a body type trend piece is as troubling as the ready image of several tiny, white models debating the merits of large behinds. If moving past the thin ideal means fetishizing body types to the point that they are "en vogue," we've missed a step on the path to body positivity. Having and embracing big butts is not "new" just because you've never seen them on a runway.

Probably the most egregious aspect of the whole thing is that Vogue alleges a big butt is something women have been required to try to get rid of. "For years it was exactly the opposite," Garcia writes. "A large butt was not something one aspired to, rather something one tried to tame in countless exercise classes." That statement buys so whole-heartedly into the idea of a societally dictated body type it should make you want to drown in an over-priced kale smoothie. In spite of Vogue's lack of approval, there are plenty of women who have not spent all previous decades aspiring to whittle themselves down via Soul Cycle.
Overall, the daunting reality is that what's most visible in pop culture -- on our magazine covers, television shows and runways -- often becomes the desired look. The way Vogue participates in this (i.e. that they feel they should be applauded for discovering that other bodies exist in 2014) is hugely problematic. Their role in culture contributes to and reflects a very real (and totally myopic) world view. All of the white people who think twerking is a 2013 invention also probably see the celebration of big booties as a newfound thing, because it is suddenly being embraced and recognized by white culture. That sucks, and we can (and should) make fun of it, but maybe there's a glimmer of hope in all the offensive ridiculousness at play here.
We don't need Vogue to believe in big booties for them to exist. We don't need Vogue's acknowledgement of any body part or type. That's the real power of J.Lo's role as a "trailblazing butt girl," as Garcia called her. She represents not just the glory of her backside, but the confident presentation of a form that falls far outside the size zero standard. Reducing that to the idea that a specific body part is something that's really hot right now just creates one more box for women to be placed in and ignores the value of all other bodies. That's precisely the kind of thinking we need to break from in order to truly be free of the unrealistic images we've been bombarded with since the premiere issue of Vogue. Body diversity is important whether the aesthetic ideals of the fashion world choose to acknowledge diverse bodies or not. Anyone who doesn't understand that is welcome to kiss our big, small and medium-sized butts.
Before You Go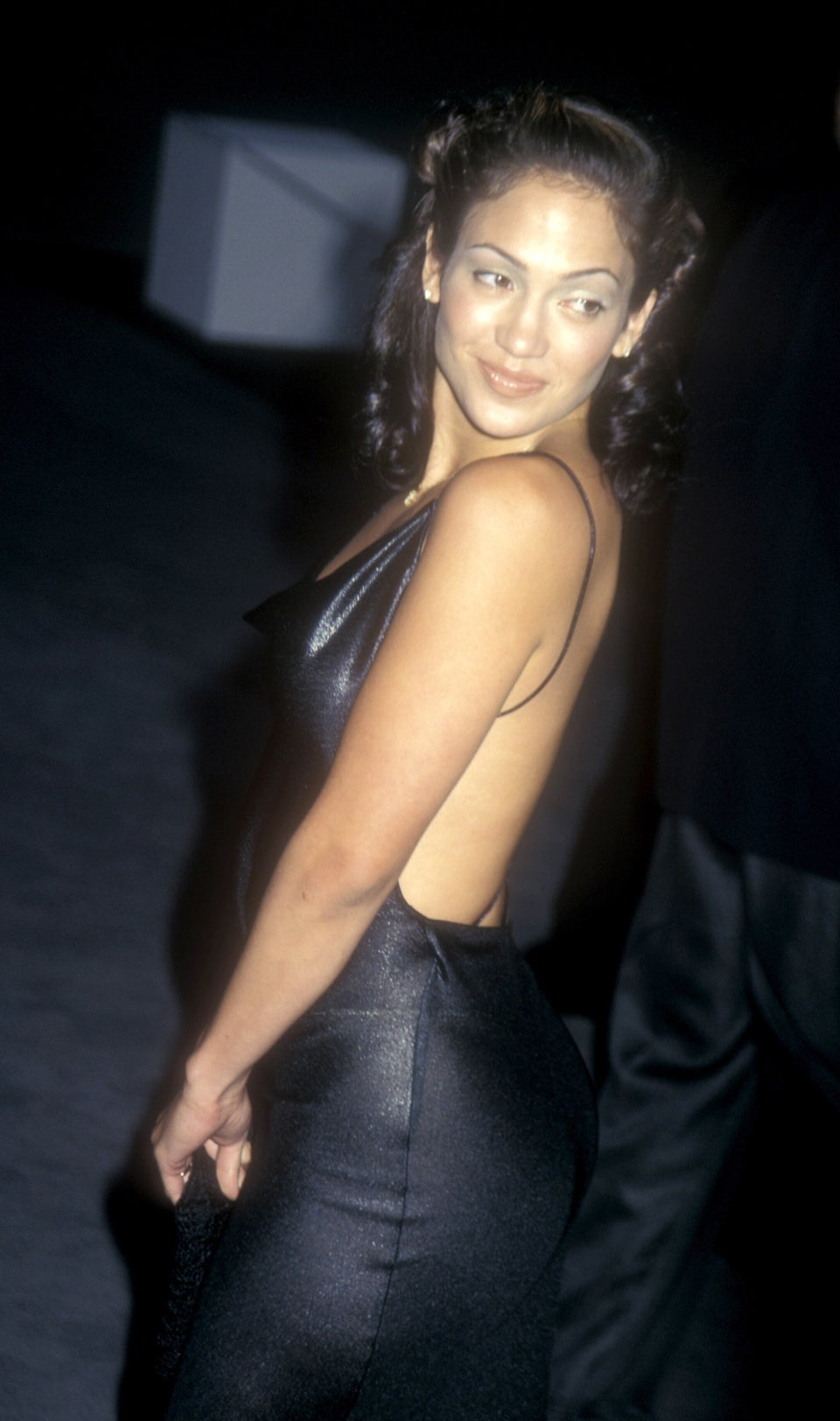 Jennifer Lopez Through The Years
Popular in the Community