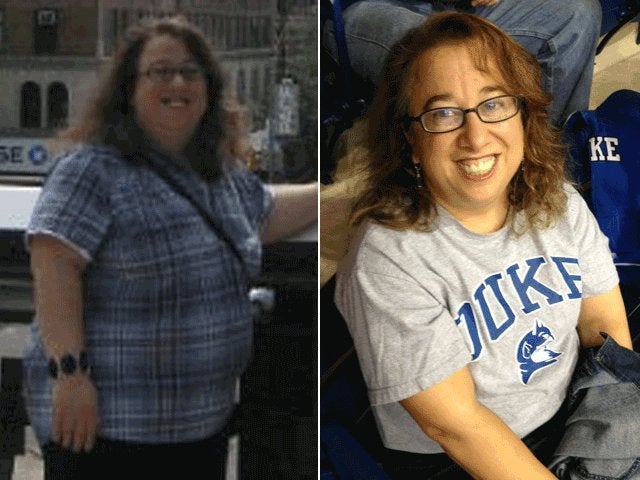 I could feel every extra pound on my body as I dragged my seriously overweight self through a crowded Times Square after working late. City blocks felt like miles, especially in the summer heat. I stopped to catch my breath ... and then I looked up. Staring me smack in the face was the brightly lit-up sign: "Career at a Standstill?" I started sobbing -- a fiercely ugly cry. My career wasn't just knee-deep in quicksand; my entire life was sinking into a miserable pit. My health was the worst of it. A closet binger since age three, I'd sought treatment for years -- relapsing each time. I'd become the Lindsay Lohan of food rehab. I'd reached 202 on the scale, a brutal amount to lug around when you're only 4'9".
Blubbering on the corner of 44th and Broadway, I felt something furry caressing my shoulder and jumped back. It's New York City after all, and I had no idea who or what was touching me. Turns out it was a good samaritan dressed in an Elmo costume outside Toys R' Us, attempting to calm me down. Desperate for comfort, I took the consoling. In any addiction, there's always a rock bottom moment before recovery. I misconstrued mine many times, especially during unthinkable binges where I inhaled everything from sushi rolls and cupcakes to more unusual choices like rice cakes. One desperate night, I abused a bottle of salad dressing, an incident I've not spoken about openly until now. But I know that coming clean is one key to binge-free living, so these days I'm spilling all of my freaky food secrets.
Anyway, being soothed by a big red Muppet while melting down in tourist town was my real deal of low moments. I needed to escape the office and headed to a friend's New Hampshire lake house for a long weekend. I gazed out at the water and gave myself the intervention of my life. I'd been threatening to quit forever after being cornered into a role at work that just didn't fit me. I was way beyond "Rachel Who Cried Wolf." I accepted that I had to give notice: Overcoming my eating disorder demanded my full attention. My weight, my binging and the emotions behind both were ruining me. I wasn't just overweight, but downright sickly due to poor nutrition and stress. I felt trapped in my sad state, recognizing that there was not enough food on the entire island of Manhattan to soothe me.
Overlooking the lake, I committed to quitting the company and more importantly, to redefining myself from every angle. That Monday, I did the deed. I didn't have big plans or much money, but that didn't matter. There was no going back. I even gave up my rent-controlled apartment that I'd lived in for 13 years. I headed to the Duke Diet and Fitness Center in Durham, North Carolina, with no plans of leaving till I was healthy. I knew I was going to put myself into some nasty debt and face the unwelcome question of "what the hell are you doing?" from friends and family. I was terrified, but determined.
This was my mid-life crisis, and fear wasn't going to stop me as it had in the past. Other people cope with their unfulfilled 40s by taking a luxurious trip or indulging in a sex-crazed fling or two. When I resigned, one work colleague even admitted that he bought a boat. When I inquired if it helped him deal, he responded, "sadly, no." I figured I had better odds with my plan. I wanted to spend my mid-life crisis losing weight and becoming the person I was supposed to be inside and out. It seemed to me that the Elmo was pointing me in that direction after all.

Well, it's been a year since I left my digital media job -- and I'm 67 pounds lighter. I've just turned 43, and physically, I feel better than I ever have as an adult. I'd finally stopped trying to do food rehab on my terms and gave myself over to the experts. It turns out that was another key to winning my battle. Also, one by one, I've trashed limiting labels of myself. A few examples: I'm not someone who'd hike early in the morning. I'm not someone who'd snack on broccoli. I'm not someone who'd wear skinny jeans. It turns out that I'm all of these things and I continue to be surprised by who I am in this journey.
I'm so grateful for having this incredible life-altering experience. I've met amazing people too. It's not the thin "I've conquered the scale" crowd who I find inspiring but the 300, 400 and 500-pound folks in my life who continue trying to lose the weight that motivate me. My food rehab friends feel like family and help keep me on the righteous road of eating. They've encouraged me to take another brave step -- changing careers. After 17 years as an editor, I'm going to school this fall for a Masters in Social Work. I intend on using my degree to support others in the obesity fight just like those professionals who have held my hand along the way.
I know that I'm a junkie for HuffPost's before-and-after stories and I've gotten even more clarity sharing my own experience. I've realized that night of despair in Times Square was actually my salvation in disguise. I just needed to recognize it and even embrace it. It was the first steps of my yellow brick road to a better life. I'm now on my way to a second act, something we all deserve, and it's only the beginning for me. (One more thing: If by chance you're "that Elmo" and you're reading this post, thank you!)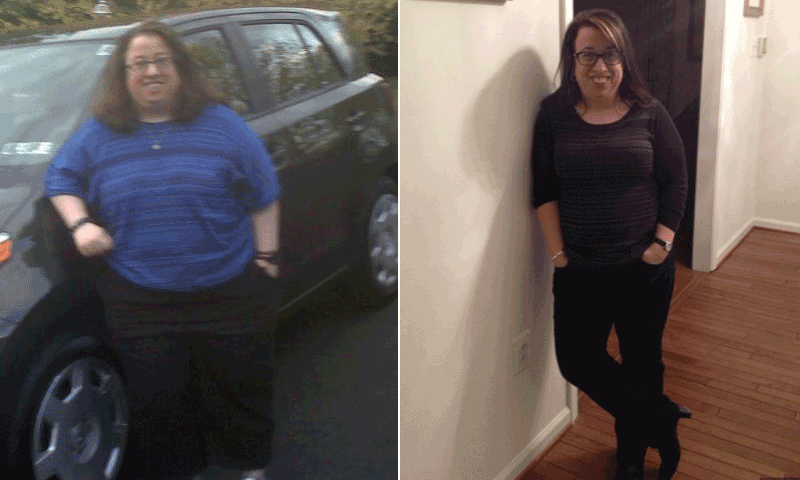 Check out more of our inspiring weight loss stories below: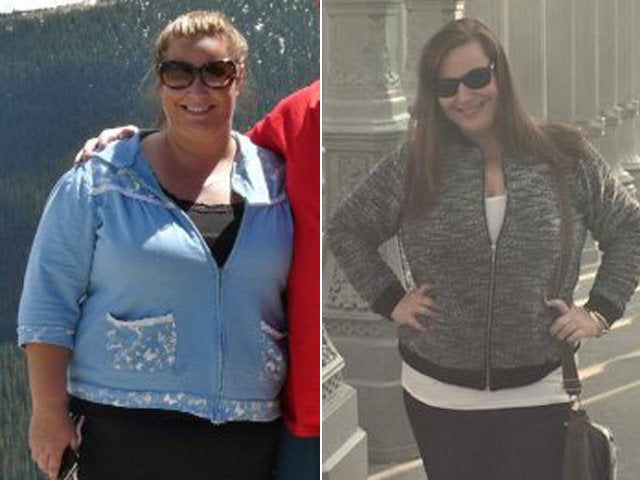 Weight Loss Success Stories