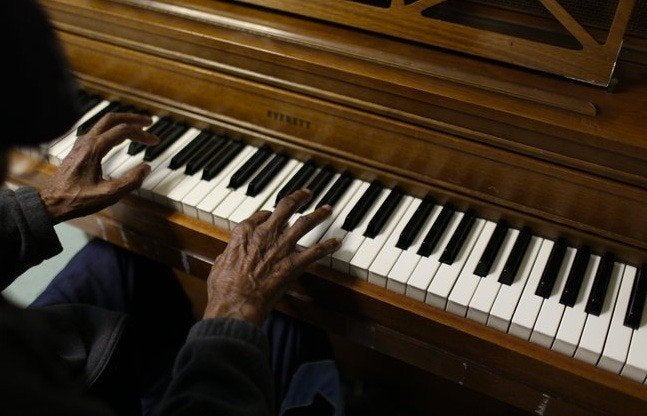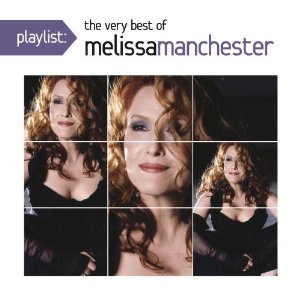 A Conversation with Melissa Manchester
Mike Ragogna: Melissa, how are you?
Melissa Manchester: It's going well, Mike. How are you?
MR: Doing very well. Your latest release, Playlist: The Very Best of Melissa Manchester, isn't a typical Greatest Hits or Very Best Of collection of your songs.
MM: No, it's really interesting, actually. Sony has this new series called Playlist. Etta James and Heart have both made one, and I'm sort of honored to be a part of that crowd. It does have some hits, but it also has some never before released songs and a live track of a song called, "I Know Who I Am," that I wrote with Greg Barnhill that was in Tyler Perry's movie For Colored Girls There's another track called, "Rainbird," that was featured in the movie Dirty Girl, which is now out on DVD. It's a very interesting collection of listening.
MR: Going back, you kind of started in the club scene, then became one of Bette Midler's "Harlettes."
MM: I was, I was one of the originals. I knew Barry Manilow because we were both jingle singers, and he was the young new musical director for Bette Midler who was also just starting her music career. She used to play in a club called The Continental Bath House and I was right across the street at a place called The Focus. Barry brought Bette over to see me one night and I introduced myself in between sets and asked her what she was up to. She told me she was going to be getting ready for her first Carnegie Hall concert. She asked if I would be willing to sing in back of her, and I thought I'd rather sing instead of her but I took the job and Barry and I organized "The Harlettes." (laughs) I was the toots in the middle, and I sang for her for six months. It was fantastic.
MR: Nice. Now, let's go even further back and talk about how your career began. You entered the music business at the age of 15, right?
MM: Yes. I was signed to Chappell Music, and when I was 17, I became a staff writer. In that same year, I studied songwriting with Paul Simon at NYU for six months -- that was incredible and really life changing. I had some really interesting odd jobs because you could just stumble on to adventures in New York City. I was an usher at the Vivian Beaumont Theater, I worked as a gopher for the editors during the first season of Sesame Street, I even did some street theater. I was just so busy. I was also playing around all of the coffeehouses in the city and state of New York. I paid really hard dues and it turned into the job of the future.
MR: "Midnight Blue" is a song that you wrote with Carole Bayer Sager and is one of your signature songs as an artist. Can you tell us a little about that one?
MM: That song, like all of our songs, came out of conversations. We would start off talking about what was going on with each other and the world... the conversations would really linger. Out of the tone of those conversations, I would start to hear music and turn to the piano and play. Carole would show up with lyrics and then we would talk about it and work on lyrics and musical progressions. That's what we did for many months. I don't know that that process is unique, but it's unique to me. That was a lovey, loving, and productive relationship for about five years.
MR: Is that typically what your creative process has been like?
MM: Well, in the early years, it's partially like having an alternative voice and everything comes out in a gush, probably because the chemicals in the brain are on overload from being able to experience this new form of communication. As you get deeper into the process of writing, what takes over is the craft of writing. You start to polish things and be more mindful of rhymes or rhythms. One of the things that I learned from Paul Simon's class is that all the stories have been told, it's the way you tell that story that's your thumbprint. That's really the job of the writer. I love collaborating simply because the song gets done quicker. When I write by myself, it's a very slow process, but I write in a very specific voice. Two of the songs that are on this Playlist album are ones that I wrote by myself, and they're just different from the others. They're different lyrically, and they're very specific in their tone.
MR: Let's talk a bit about some of your songs. Can you tell us how "Don't Cry Out Loud" came to your attention?
MM: Actually, I heard a very quiet version of Peter Allen singing it and thought that it was the ultimate lullaby. It's a wonderful, beautiful song that's perfectly constructed. Then when it came to the attention of Clive Davis, who was then the President of Arista Records, he thought the big booming version of the song would be a good idea. I was very surprised by that approach, and it really shook me for a while because lyrically, that seemed to be the antithesis of everything that Carole and I had written about, which was mostly affirmation and speaking your mind. It took me a long time to really get what that song was about and in the end, it's really about the business of life, learning how to cope. There's nothing glib about that. That's where the hard work comes in because there's when you find your grace and spirituality and your extra reserve of strength. It's all really interesting, and that song has been a really great gift.
MR: Now, you mentioned studying with Paul Simon. What was it like?
MM: Well, the whole class is a Paul Simon story. He felt like teaching for six months at NYU but nobody could believe that it could be that Paul Simon at the time because "Bridge Over Troubled Water" was a number one song everywhere. But it was he, and he auditioned everyone in the class personally. It was very simply run, everyone was required to bring in a song every week, including him. He was working on songs and explaining his writing technique to us. He would even bring in really interesting guests. One week, it would be Isaac Stern coming straight from a performance at Carnegie Hall, then next, it was Al Kooper laying on the floor stoned out of his mind. We also had a very interesting bunch of students - two of the Roche sisters and my friend Jeff Sweet who signed me up for the class and who is now an accomplished playwright. We learned that his belief in songwriting is to say what you have to say as simply and as authentically as you can, then leave the stage before they figure out what it is you're trying to say. At the time, "Ob-La-Di, Ob-La-Da" was being written by The Beatles and "Stoned Soul Picnic" was being written by Laura Nyro, so the actual language of popular music was being challenged and changed, we thought. It was a really fantastic time to be a young writer.
MR: I think most consider you to be a part of that "Golden Age" of songwriters that came out of that era.
MM: I think so. It was that first major wave of singer/songwriters, and yet we were still bridging the gap between what was to come and the traditional American popular song. There was much that was still recognizable in the song, and it was before the age of electronic music. The whole thing was just a major comfort zone. You have all of these amazing songwriters from Carole King to James Taylor to Joni Mitchell to Stevie Wonder... Sly Stone was writing tons of anthems. It was a phenomenal period in music.
MR: How does it feel to be shouted out out by Barry Manilow in the song "Could It Be Magic"?
MM: (laughs) It feels really good to be called out by Barry. He's a dear old friend and I love him to pieces.
MR: Nice. Playlist also includes "Through The Eyes of Love" from the movie Ice Castles. Did you ever get to meet its star, Robby Benson?
MM: Oh, yes. Robby and I actually worked on a theater project at the Ahmanson Theater here in LA. He's a lovely man.
MR: Yeah, he's a great guy. Playlist includes the song "Come In From The Rain," which was a big hit by The Captain & Tennille, but your version seemed more like the definitive version.
MM: Oh, thank you. That's a great song and I'm very grateful when anyone has a hit from any one of my songs.
MR: And it's another song that was co-written with Carole Bayer Sager. Can you tell us a little more about how your creative process with her works and how you wrote that song together?
MM: All of our songs were inspired by the relationships that we were in at the time. We were both young married women, and at the same time, the burgeoning women's movement was showing up and informing us of some things -- what exactly, we weren't sure. So, we wrestled with a lot of things lyrically. I think what's unique about our songs is that the tone of the lyrics are very conversational. That's because they literally came out of conversations. We would try to clarify what we needed to ask through our songs.
MR: We should also talk about one of your biggest hit songs, "You Should Hear How She Talks About You."
MM: That was produced by the late Arif Mardin who was a magnificent gentleman. The song was written for me by my friends Tom Snow and Dean Pitchford. It was VERY unexpected. I was mostly a troubadour. To have a song that was really uptempo and rocking, and then to have it become a huge hit in the aerobics classes across the US was unbelievable. It was the early '80s and I, as an artist, was trying different styles and trying not to lose my soul in the midst of it. (laughs) So, that was kind of great... a well constructed song is a well constructed song, and to work with Arif was a really great opportunity.
MR: Arif Mardin, what an amazing producer he was. He had a presence that made everyone in the room stand at attention.
MM: Exactly. I've never worked with somebody that not only has an incredible understanding of music, but just is such a gentleman.
MR: I also wanted us to chat about a song that didn't make it onto Playlist but is still a part of your musical history -- the song "Whenever I Call You Friend," which you wrote with Kenny Loggins.
MM: The reason that it's not on this one is because I don't feel that I have a satisfactory version of the song... it's so frustrating. Kenny and I have not been able to schedule time to record it together, though we would both like to. We almost got together but our schedules just would not allow it. But the universe is going to create a better time for us to do that. (laughs) Writing with Kenny was great. It came out of the oddity of the times -- he and I kept running into each other at televised award shows, which were fairly new at the time. We were frequently paired up to present awards together. We would meet and chat in The Green Room, and finally, he asked if we could get together and write something. He came to my house one night and we polished off that song.
MR: You have had such a rich career in the music industry, so do you have any advice that you would like to pass along to new artists?
MM: That's a tough question. (laughs) You know, I don't recognize the landscape of the music industry, per se. I do know that the part that will not be changing is the performance. That's what I teach my students. The experience of being on stage and what you might be offering to an audience member is a moment of clarity, enlightenment, entertainment, and might save a life or restore sanity meanwhile. That's the power of a song. What I'm learning as I get older is that the power of a little three and a half minute song can change a nation and a heart. A song can make people fall in love and help you restore and even let go of something. The whole experience of creativity has deepened for me and the perspective of it has changed. I like that a lot.
MR: Very well put. You can tell you're a writer simply by that answer. I also wanted to ask you about rumblings that you'll be working with the amazing Rupert Holmes in the future. Is that true? (For more on Rupert Holmes: https://www.rupertholmes.com)
MM: My lovely Rupert. He and I are collaborating along with Sharon Vaughn on a musical called The Sweet Potato Queens. We're doing our first table read of the show soon. We've been working on it for a million years. (laughs) But that's the state of musical theater. I wrote a show called I Sent A Letter To My Love which was done off-Broadway, and I've written scores for Disney, which is a lot like writing for musical theater. I love Rupert. He's a wonderful wit, a good fellow, and a wonderful collaborator. I look forward to walking through this project with him.
MR: Ah, Rupert. I think his album Widescreen alone makes him a national treasure. He once joked with me that he's afraid that after all the musical work he's done, because he had a huge hit with "Escape (The Pina Colada Song)," his tombstone is going to be a giant pineapple. Melissa, anything else coming up in the future that you'd like to share with us?
MM: Well, the album was just released, so I'm out promoting that, which means I'm on the road a lot now. I took off a lot of time to raise my kids, but they're bigger and on their way. So, I'm back on the road writing and singing. I hope to one day record a duet with Tony Bennett, so mention that if you run into him. (laughs) I just have lots of projects unfolding all the time.
MR: You hear that Tony? (laughs) One last quick question -- how often do you move your Grammy from your win for, "You Should Hear How She Talk About You"? (laughs)
MM: (laughs) You know, I know exactly where it is. I'm looking at it right now. It's in my living room in the midst of lots of interesting photographs of interesting people I've met along the way. And here's another interesting thing. Recently, I was on the cover of the Huff Post for an article I wrote about the recent Susan G. Komen fiasco.
MR: Really? Can you tell us a little more about it?
MM: It's called "The Real Power Of Ribbons." I wrote a song called, "The Power of Ribbons," in 2007 -- it's the only song you can download where the proceeds go directly to breast cancer research. I was inspired by a friend of mine who lost her battle with breast cancer. And so, of course, based on what happened recently, I was outraged and redirected all royalties that were designated to the Susan G. Komen Foundation to now go to Planned Parenthood.
MR: That's beautiful. Melissa, thank you so much for being here with us today.
MM: Thank you so much for having me, Mike. It was my pleasure.
Tracks:
1. Midnight Blue
2. Just Too Many People
3. You Should Hear How She Talks About You
4. Lovers After All - with Peabo Bryson
5. Rainbird
6. Talkin' To Myself
7. Walk On By
8. I Can't Get Started
9. Through The Eyes Of Love (Theme From The Motion Picture "Ice Castles")
10. Come In From The Rain
11. Don't Cry Out Loud
12. Shine Like You Should
13. A Mother And Father's Prayer
14. I Know Who I Am (Live At Elgin, Illinois, At Hemmens Auditorium, Oct 3, 2011)
Transcribed by Evan Martin
Popular in the Community