"Been flat out," Peter Garrett of Midnight Oil tweeted me following a May 11 show in Boston.
While music rocks our world, few are the bands that actually make it a better place. Midnight Oil not only fairly defines that category, but following a 15-year hiatus, they're back. Given the current times, it's not soon enough.
"We've always had a soft spot for the home of the original, real tea party," Garrett tweeted again, "and the night was massive — songs and people in synch. Thank you Boston!"
"We're not in town for long enough, pity," he closed. Granted, attendees felt the same.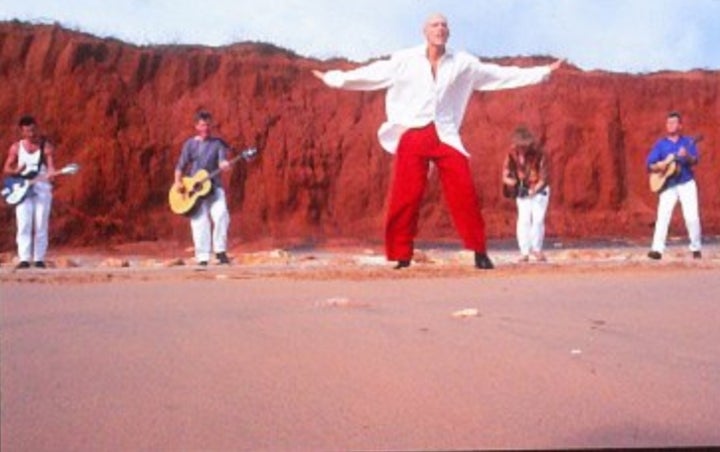 Nearly every gig sold out instantly; tickets to the opening show in Sydney were necessarily sold by lottery, with 26,000 applications received for about 700 tickets. (A movie on the reunion also debuts this month.) Pretty good for an ensemble known for environmental and social activism rather than hedonistic, party-hearty rock 'n' roll. And the time off wasn't due to drugs, internal friction, love triangles, anger at the music industry, nothing that sexy. Rather, lead singer Garrett was otherwise occupied in governmental positions. In addition to serving as a Labor Member from 2004-2013, he was Minister for Environment & Arts (2007-2010) and Minister for School Education & Youth (2010-2013) during the Rudd/Gillard Labor governments of 2007-13.
But the rock and roll sirens continue to sound, even to legislators. In 2016, Garrett released his first solo album, "A Version of Now," while announcing that Midnight Oil would reunite for an Australian tour. Great Circle was then announced in February, with a teaser video that highlighted its 50-odd stops in South America, the U.S., Canada, Europe, the UK, Singapore, New Zealand and Australia. Four additional U.S. dates were added, including extra shows in New York and Los Angeles (in order to deter scalpers), and another Singapore show. Arcade Fire, Sting and The Pixies are among acts sharing the stages.
The "Oils" are also releasing three archival box sets, a trove that includes over 14 hours of unreleased and rare material dubbed "The Overflow Tank."
To fans' delight, the tour is classic Midnight Oil, with Garrett on vocals and harmonica, Rob Hirst on drums and vocals and Jim Moginie on lead guitars and keyboards (both in the band's original 1972 Sydney incarnation, "Farm"); Martin Rotsey (on lead guitars for the band since 1977); and, Bones Hillman (a member since 1987) on bass guitar and vocals.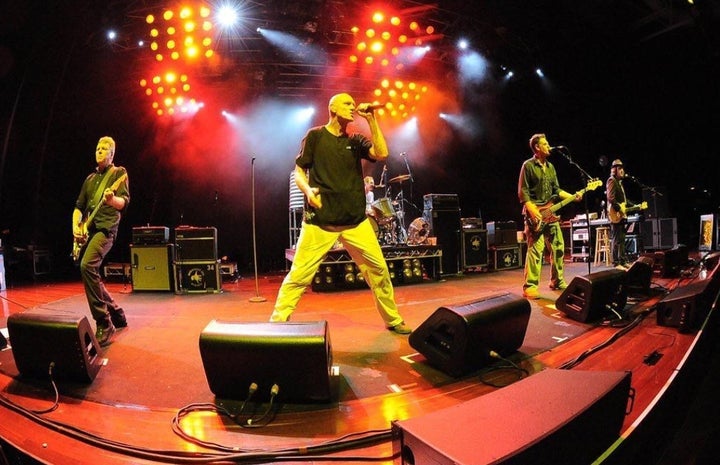 The Boston gig was both politically charged and awesomely fun, with every space in the club's three levels shaking and shouting.
That's no wonder — the last time Midnight Oil toured the U.S. was October, 2001.
Garrett's Twitter feed describes him thusly: "Musician, activist, former federal minister. Touring the world with Midnight Oil in 2017." But he's so much more. The commanding 6'6" stature, potent lyrics and catchy rhythms, cool dance moves. And the band's the real deal, advocating for Australia's indigenous Aboriginal; the Torres Strait (the tip of Queensland's Cape York, and Papua New Guinea) Islander people; or the global environment.
On May 30, 1990, following the ignominious Valdez oil spill, the band protested on a truck behind a banner ("Midnight Oil Makes You Dance, Exxon Oil Makes Us Sick") at Exxon headquarters, stopping New York traffic, and appeared in "Sorry suits" at the closing of the 2000 Sydney Olympics. Their innumerable benefits for groups like Greenpeace and Save the Whales were also why they received the 2006 ARIA lifetime achievement award.
But aside from all that was the music. Hits included 1987's worldwide chart-toppers and tributes to indigenous and working class heroes "Beds Are Burning" and 1990's "Blue Sky Mine." These and other crowdpleasers electrified and sustained the HOB crowd in these troubled, Trumpian times.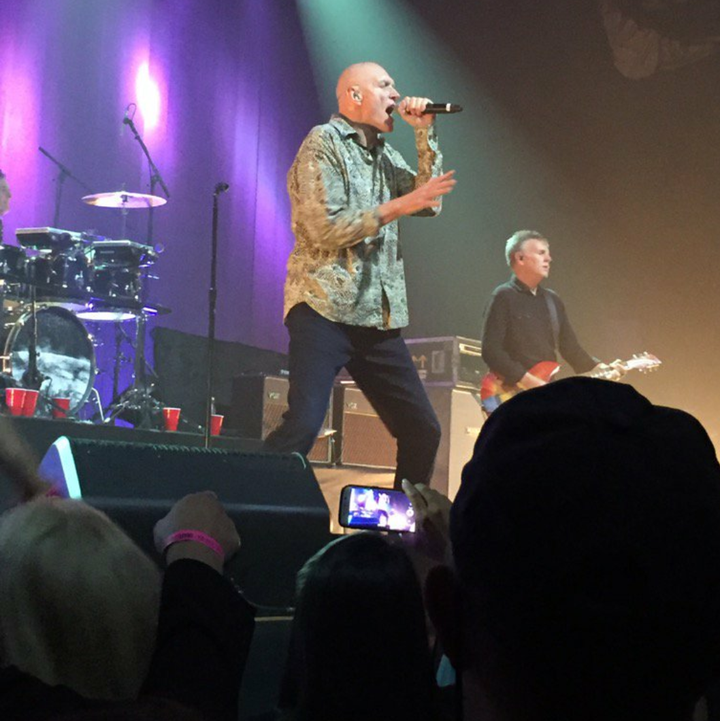 "I'm not a psychologist, not Jungian, not Freudian," Garrett told them. "But I can tell that people are on edge."
And how could he not comment between songs on our current dicey political climate? But with songs like "Read About It", from 1982's 10, 9, 8, 7, 6, 5, 4, 3, 2, 1, he almost didn't need to:
Hammer and the sickle, the news is at a trickle
The commissars are fickle but the stockpile grows
Bombers keep a-coming, engines softly humming
The stars and stripes are running for their own big show
"I remember playing in Boston some years back," Garrett recalled [it was 2002 on the Charles River at the annual Earth Day concert; this writer was there]. "There was another Republican president in power," he continued, recounting that he had "shot my mouth off, as I am supposed to do." Yet, he remembered some people being upset by his criticisms. Not at House of Blues, where he then urged the crowd to "time travel" with him and to feel the same way yet again, as he lapsed into 1982's "Short Memory":
The Belgians in the Congo short memory
Plantation in Virginia, the Raj in British India
The deadline in South Africa short memory
The story of El Salvador, the silence of Hiroshima
Destruction of Cambodia short memory
Short memory, must have a, short memory ...
If you read the history books
you'll see the same things happen again and again.
Garrett warned of "dangerous things afloat in the world" before "My Country Right or Wrong":
My country right or wrong
My country right or wrong
I hear you say the truth must take a beating
The flag a camouflage for your deceiving
It's written on your soul
I know, we all make mistakes
This is not a case of blurred vision
It's a case of black holes, pocket holes, soul holes
No, this was not written recently but rather, appeared on Midnight Oil's 1982 Earth and Sun and Moon LP. "When the Generals Talk," from 1984's Sails in the Sunset, was also, unfortunately, still apropos:
He is speaking to the people
The people are responding
With clapping and a'cheering
But the meaning of the message
Not revealed to those assembled
You better do what he say
There's a rumor in the ranking
Someone's talking insurrection
So the General has a purge
Cause he wants to win elections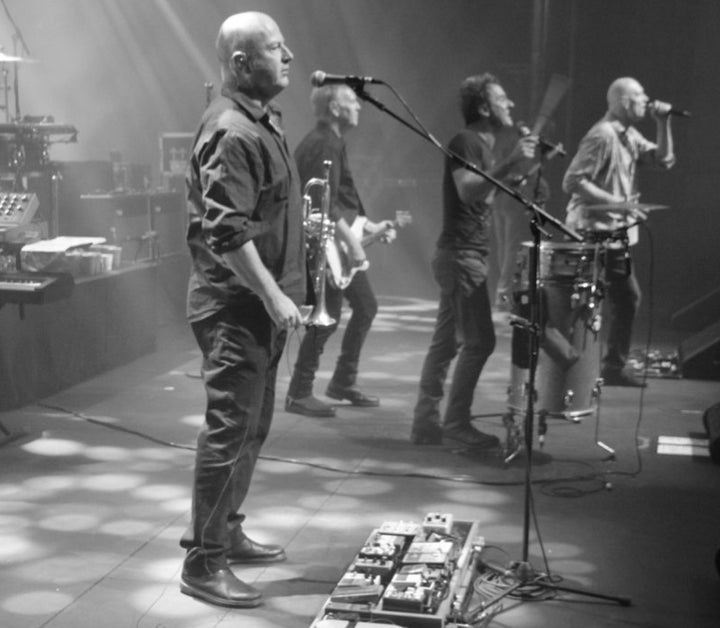 The marionnette-like Garrett, who easily got his 10K steps in, introduced band members who truly, needed no such introduction. But predictable they weren't.
"It doesn't matter where you are, or where you're from — we've seen this movie before," he said. But the music did nearly all of the talking. In this band's case, that's a given.
Still, Garrett pulled no punches. "You have a Nazi president here."
"Everybody wants to play the drums," joked Hirst during the show, as he took some percussive pieces to the front of the stage. Maybe so, but not everyone could play his main contraption onstage, which, as it turns out, is a corrugated-iron water tank.
Nearing the show's end, Garrett proclaimed that "It's time to stop people in power from wrecking the joint; it's time for people to take control of their country again."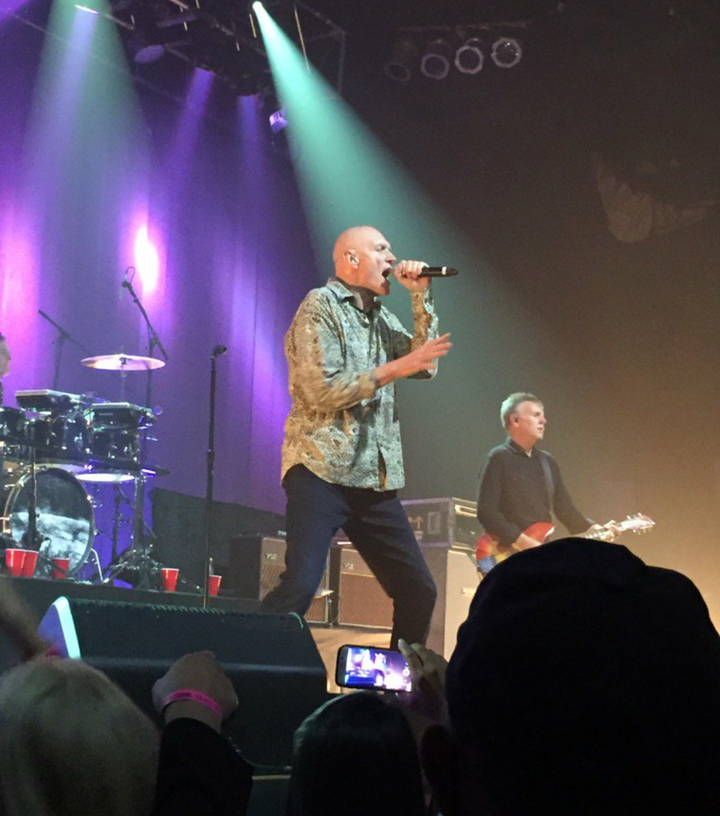 "Blue Sky Mine" put the place into hyper gear.
"Who's gonna save me?" Garrett, and the House of Blues sang along.
It was on to "Beds are Burning," a plea on behalf of Australia's indigenous populations and by extension, displaced populations everywhere, then and now:
When our earth is turning
While our beds are burning
Encores included "Sometimes" and "Dreamworld," both from 1989's Diesel and Dust, the Oils' sixth studio album released on a Columbia Records' Spirit Music label. It was ranked No. 13 by Rolling Stone magazine on their 100 best albums of the 1980s:
It all seemed to relate to now.
I know that the sunset empire shudders and shakes
Sometimes you're beaten to the call
Sometimes you're taken to the wall
I know that the cannibals wear smart suits and ties
I know they arm wrestle on the altar
I say don't leave your heart in a hard place
Sometimes you're shaken to the core
Sometimes the face is gonna fall
End, your dreamworld is just about to end.
Fall, your dreamworld is just about to fall,
Your dreamworld will fall.
Both chestnuts left the crowd confident and dauntless — and these days, that's on the highest of notes.
Susie Davidson tweets @SusieDavidsonMA.