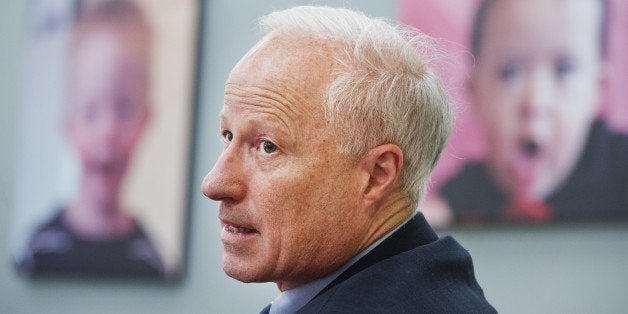 For those who know me or have heard me speak, you know I measure time in Fridays. This Friday will mark the 112th Friday since my son Alex Sullivan was murdered on his 27th birthday in the mass shooting at the Aurora movie theater along with 11 others.
After Alex's death, when the wakes and funerals were over and the news trucks left town, I was left to figure out my own way of dealing with the loss of a loved one. Reading and re-reading the cards and letters offered me some comfort, but there were just too many questions left unanswered and an overwhelming sense of confusion about how this happened to me. I wanted to know how we as a society got to this point. And more importantly, I wondered what I could do to help make a change.
I began to go to the Colorado State Capitol to hear the discussions on common-sense gun legislation. I stood in line to testify on bills, like the one that would require background checks on all gun sales, and shared my experience about the effect gun violence had on my family and me.
During this time, my wife, daughter and I also met with our Representative, Mike Coffman, who represents Colorado's 6th Congressional District, which is also home to the Century 16 movie theater. He was courteous, showed compassion and asked us lots of questions. But what he didn't offer was any solutions. Since then, I have sat down with Congressman Coffman on at least three separate occasions in Aurora. I also visited his office in Washington, DC with two other parents whose children were killed in the theater shooting. You might think after all of this time Rep. Coffman would have shared his plan to curb these acts of senseless gun violence plaguing our community. But he hasn't. After all this time, Rep. Coffman is still the one asking questions.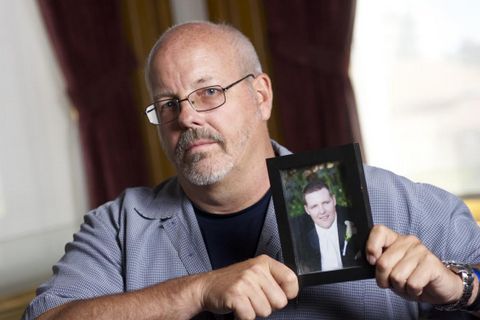 Not only has Mike Coffman failed to offer solutions, he seems to be working against the interests of our communities. He voted to require Colorado to allow people from other states, including states with lax or no gun safety training requirements, to carry concealed weapons in our communities, streets, churches, and playgrounds. When some legislators suggested excluding dangerous criminals like convicted sex offenders, stalkers, and suspected terrorists, Coffman voted to allow them to carry weapons anyway.
Colorado did the right thing and closed the loophole that made it easy for criminals, convicted domestic abusers, and the seriously mentally ill to buy guns without any questions asked. But we need federal action because criminals in many other states -- including six of the seven states bordering Colorado -- can go online or to gun shows and buy guns easily without a background check.
Responsibility for closing this loophole on the federal level lands squarely on the shoulders of Rep. Coffman and his peers in Congress. And yet, when asked at a recent congressional debate in Aurora whether he would vote in favor of the Manchin-Toomey bill that would require every gun purchaser -- including strangers who meet online -- to go through a background check so we can keep guns out of the hands of dangerous people, Rep. Coffman said he would not support it.
Again, he offered no solutions of his own to curb gun violence. It angered me to hear Mike Coffman dismiss this common-sense approach, supported by 92 percent of gun owners nationwide.
Coffman's opponent, Andrew Romanoff, on the other hand, did not hesitate in offering his full support of Manchin-Toomey. "Surely we can make it a little harder if not impossible for people with violent criminal backgrounds or serious mental illnesses from acquiring firearms," he said. "Which is worth pointing out, cross state lines. That's why federal legislation in this case makes sense."
Our elected leaders need to lead us out of the darkness that surrounds us during times like these. Our elected officials in Washington, like Rep. Coffman, have been lacking in that leadership and I, for one, want to see that change.
With the midterm elections just days away, now is the time to ask our elected officials in Washington where they stand on gun violence prevention. It's really that simple. Stay engaged in the process, talk about the issues, get the information you need to make the right decision and most of all, vote for candidates who support common-sense public safety measures that will save lives.
These issues are too important. Our children's lives and our communities are at risk. Let the politicians in Washington know that enough is enough. We will work for a change, whether it is with them or without them. Change is coming.
This post is part of a series about "Real Time with Bill Maher" 's "Flip a District" initiative. Authors live in the state of the Congressperson whose district the program seeks to "flip." To learn more about Flip a District, visit here.
Calling all HuffPost superfans!
Sign up for membership to become a founding member and help shape HuffPost's next chapter