* US Midwest heat breaks as temperatures moderate
* But crop ratings expected to show further deterioration
* Forecast dry for western and central Corn Belt
* Rains bring relief to southern Midwest, Delta
CHICAGO, July 9 (Reuters) - Sizzling temperatures abated in the U.S. Midwest Corn Belt over the weekend, but rains this week were expected to miss the areas that need it most, an agricultural forecaster said Monday.
High temperatures cooled into the 80s Fahrenheit over the weekend, and were forecast to remain there this week, following record-setting readings last week that topped 100 degrees, scorching corn and soybeans.
U.S. crop condition ratings for corn and soybeans fell last week, and grain traders expected the U.S. Department of Agriculture's weekly report later Monday to show further deterioration.
Crops will need rain to have much chance of rebounding, and forecasts looked mostly dry for the next 10 days from the central U.S. Plains across Iowa, Minnesota, Wisconsin and Illinois. In those areas, the corn crop should be reaching its critical pollination phase.
"Considering the forecast over the next couple of weeks, I think those areas are going to become bigger issues, especially central and eastern Iowa," said Kyle Tapley, agricultural meteorologist with MDA EarthSat Weather/CropCAST.
"The areas that are too far gone across the southeastern Midwest will get some rains," he added. "But where they could get some improvement, across the central and western Midwest, it doesn't look they are going to get much rain."
Computerized weather forecasting models looked wetter.
"There is some model disagreement, with the American model showing a wetter solution across the central and western Midwest. But we're not buying into that at this point," Tapley said.
Rains over the weekend brought much-needed relief to parts of the Midwest. Portions of southern Missouri received as much as 1.5 inches of rain, and showers brought up to an inch to northern Wisconsin, northern Minnesota and North Dakota.
Lesser amounts, generally 0.5 inch or less, fell in southern Illinois and southern Indiana.
The U.S. Mississippi River Delta should see rains on Monday and later this week, along with parts of Missouri, southern Illinois and the Ohio River Valley.
"As we head toward Friday, rain works its way farther north into far southeastern Indiana and southern Ohio. But amounts will be fairly light," Tapley said. (Reporting by Julie Ingwersen; Editing by John Picinich)

Support HuffPost
The Stakes Have Never Been Higher
Related
Before You Go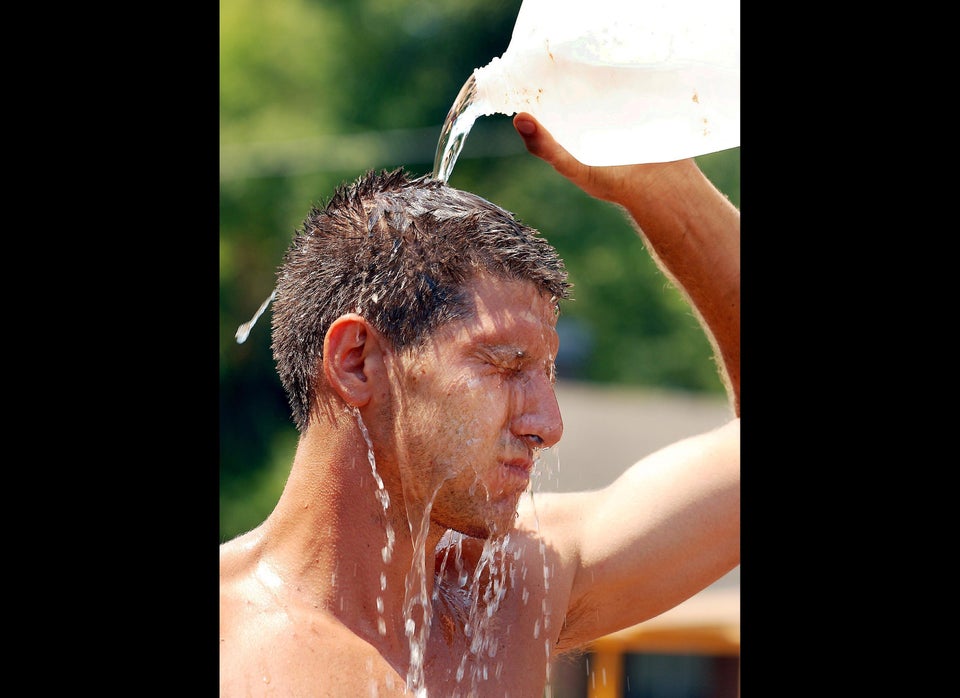 U.S. Heat Wave
Popular in the Community