The island also features laser shows, a helipad, a dance floor, a "shark feeding elevator" and a private underwater dining saloon.
Behold, your very own private, floating island. That tiny speck of a human could be YOU!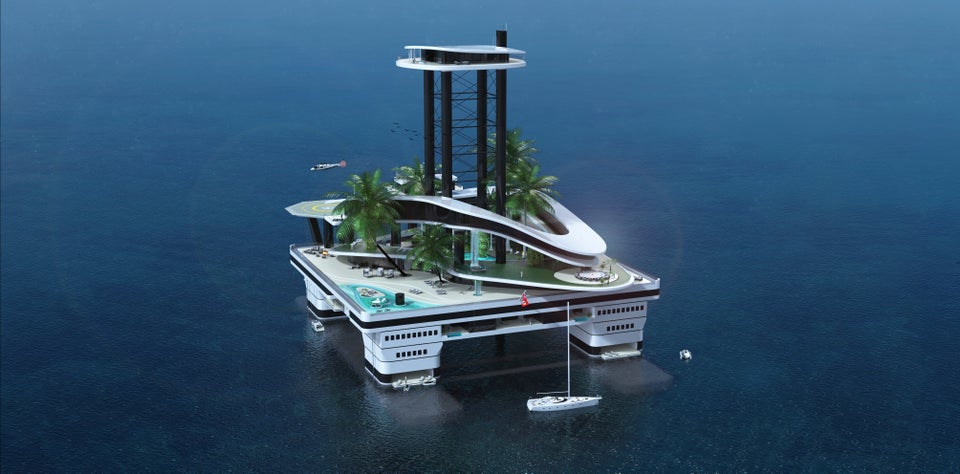 Aerial views reveal a helipad, palm trees and one of many crystal-clear pools.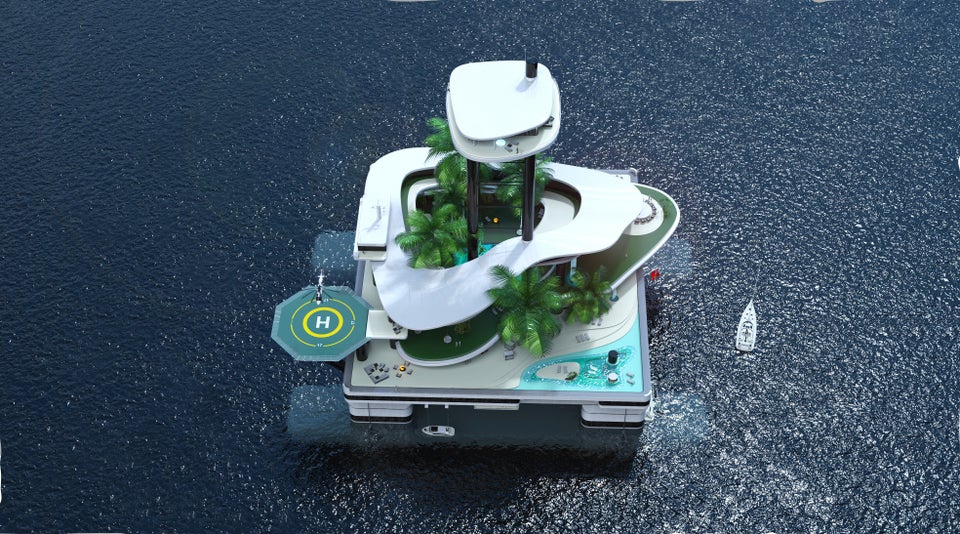 Relax on the garden deck, where outdoor dining and sunshine await.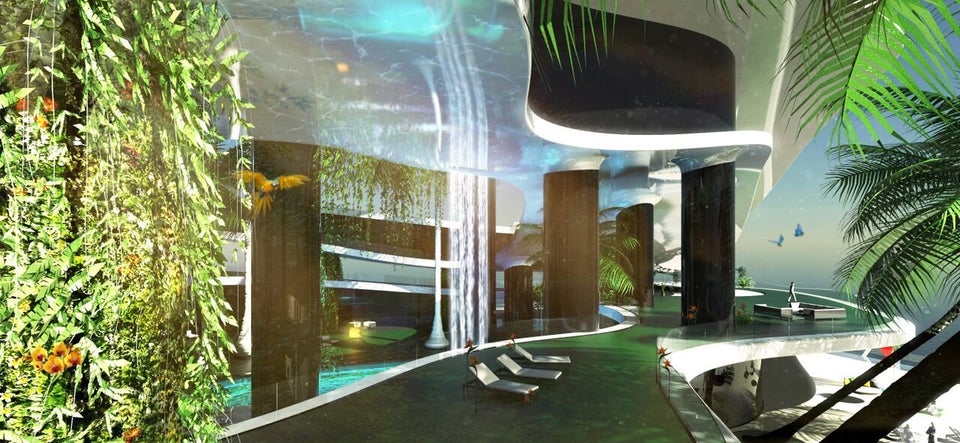 Or maybe the glimmering spa deck is more your style.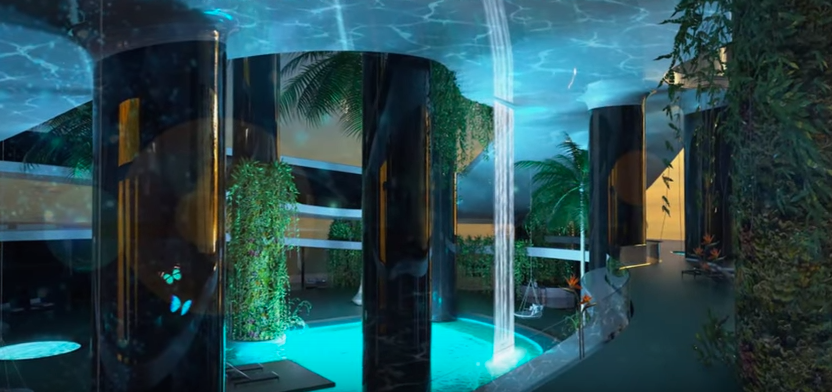 The beach deck has an in-pool elevator...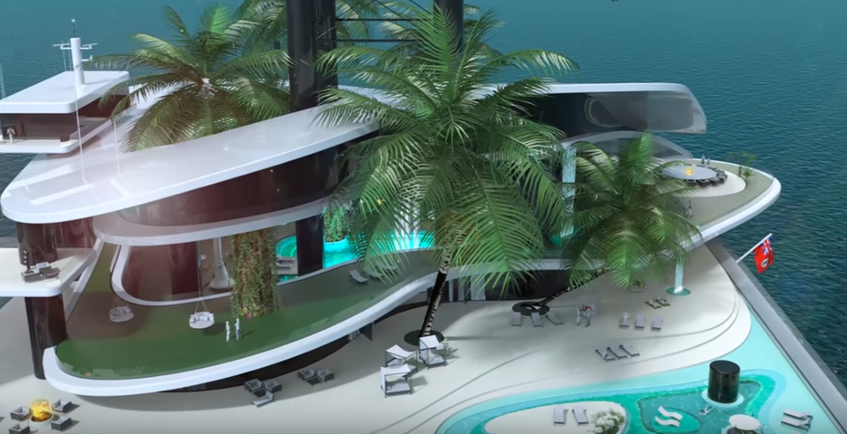 ...that leads down to the ultra-secret beach club.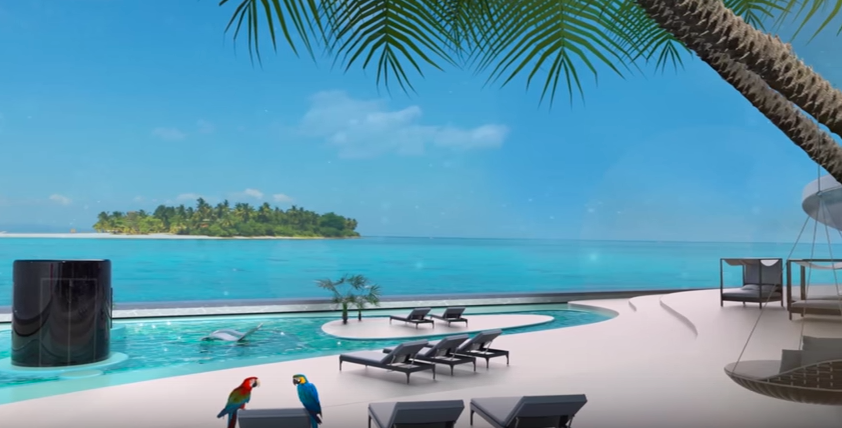 The private island moves thanks to semi-submerged platforms. It's the perfect compliment to any custom-made submarine...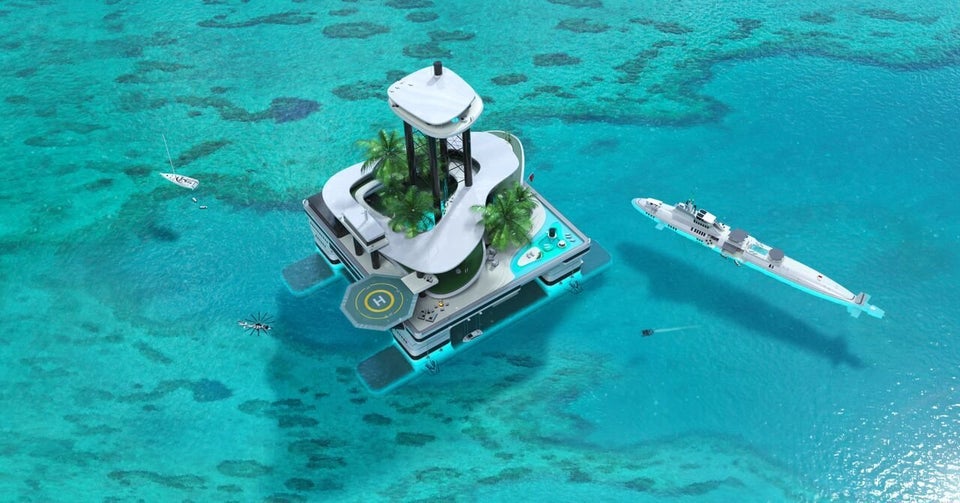 ...so you can sail off into the sunset in style.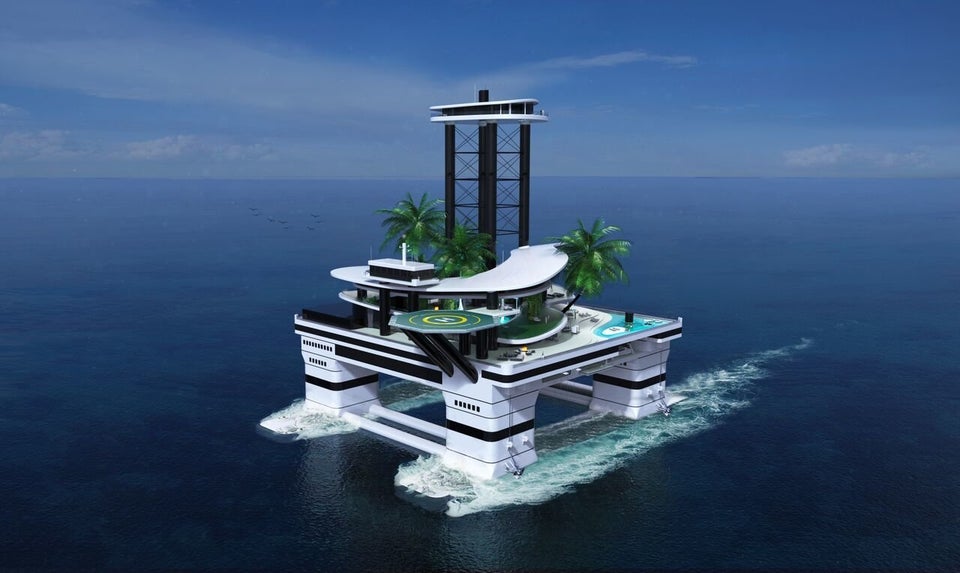 The Migaloo Kokomo Ailand is available for order through Migaloo Submarines, which also makes custom-designed submarines and yachts.
Pricing is determined largely by the customer's desires, said Christian Gumpold, Migaloo's managing director. He says Kokomo is better than a regular island because you can design it yourself.
"Living on and with the sea will be a future mega trend," Gumpold told The Huffington Post. "The island can be a first step to adapt to this new way of living."
And we're so onboard. But until we can afford an entire island shebang, maybe we'll start with a submarine because why not.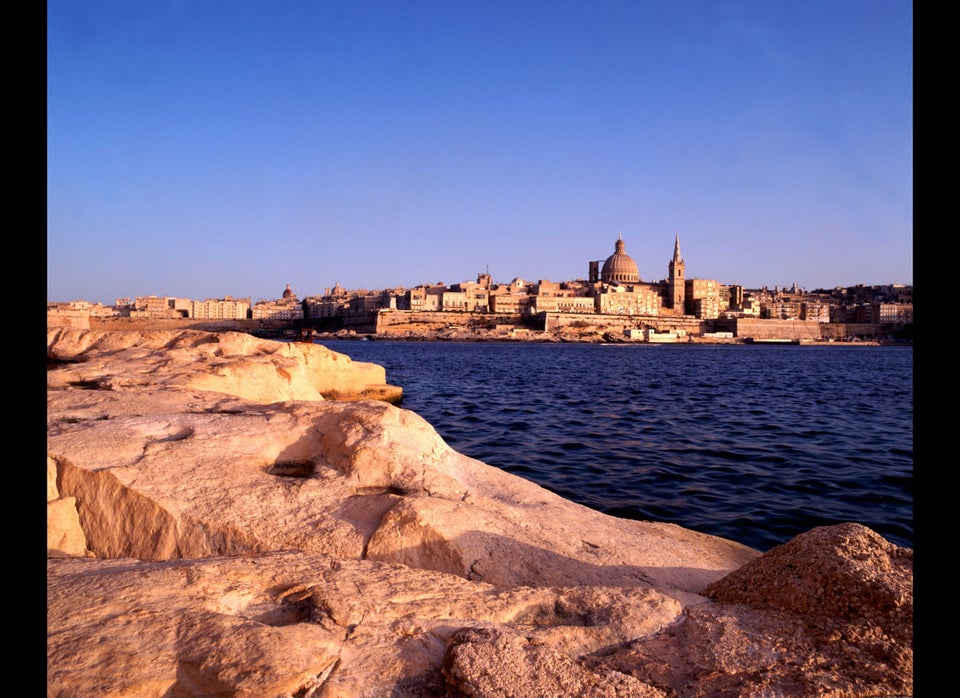 World's Best Islands
Related