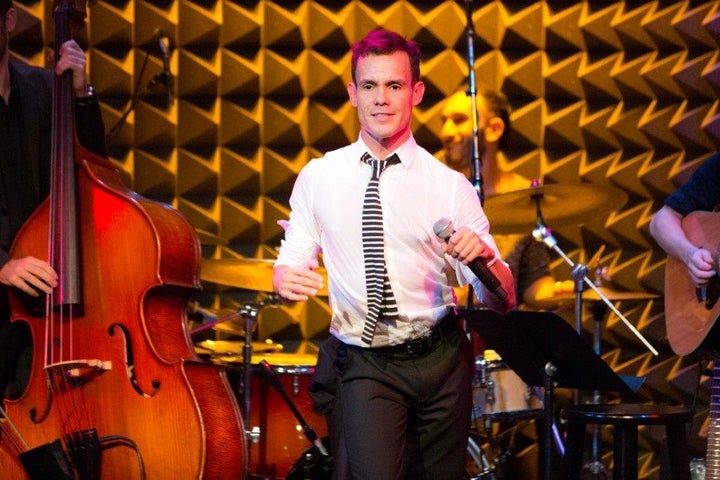 "If you work hard, especially in this country, your dreams can come true," Anggelo, 43, told The Huffington Post in an interview. "I'm an example of that."
As its title suggests, "Another Son of Venezuela" is very much a celebration of the Brooklyn-based singer's Latin heritage. But the show, which is directed by Obie Award winner David Drake, is anything but a traditional concert, with its star weaving anecdotes of love, loss and family into a high-energy set that includes nods to the Buena Vista Social Club and Nina Simone. There are costume changes, feathers and sexy dance numbers, too.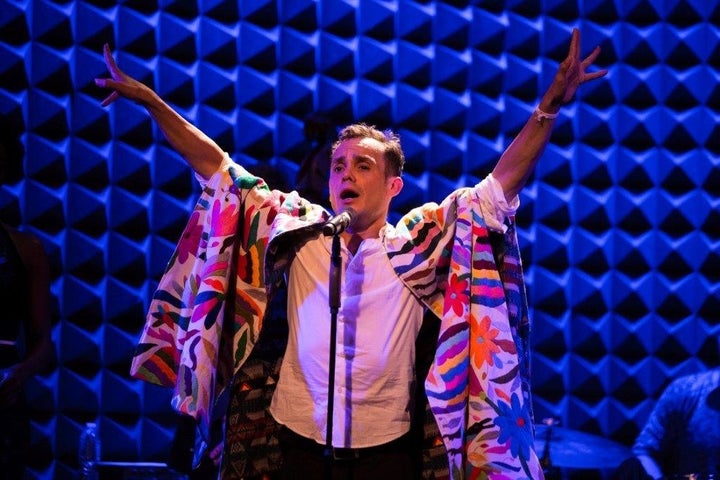 Anggelo's interest in a variety of musical genres is also apparent in the show, as well as on his two albums, 2011's "Donde Estara Matisse" and 2014's "La Casa Azul," which incorporate pop, folk and even opera. When "Another Son of Venezuela" returns to Joe's Pub at the Public Theater in New York on April 11 and 21, he and his band, The Immigrants, are planning a special tribute to "The Sound of Music," the classic movie musical that inspired him to become a performer at a young age.
"When I was a baby, I saw 'The Sound of Music' and I said to my mom, 'Oh, I want to sing just like [Julie Andrews].' I wanted to be one of the von Trapp kids," Anggelo, who also cited Barbra Streisand, Liza Minnelli and Freddie Mercury as influences, quipped. "Thank God we grew up in the mountains!"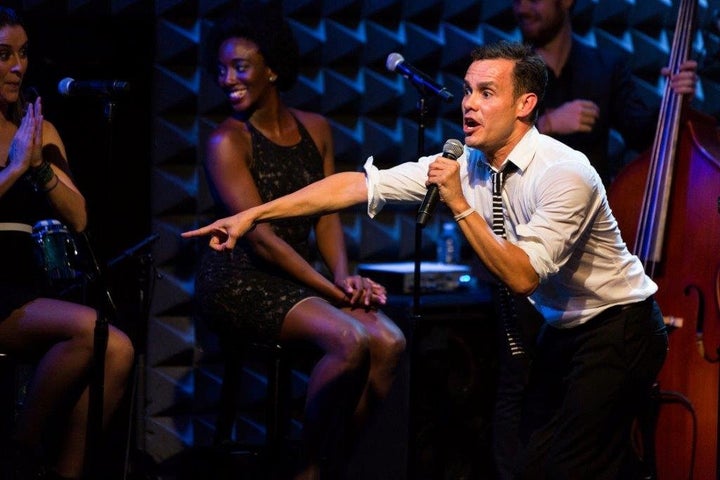 But for all of its glitz and glamour, "Another Son of Venezuela" also delves into darker, and more personal, territory. In one heartbreaking moment, Anggelo recalls the moment he first came out as gay.
"I remember when I was 12 years old, I told my mom, 'I think I like boys.' She was a ballet dancer, so she had very good, gay friends, and she understood me," he said. His father, who died when Anggelo was just 13, felt differently. "He told me he'd rather have a prostitute daughter than a gay son. But he was the one who put me in dance classes, acting classes … so maybe he didn't have the time to see his son grow up and see [other aspects] of being gay."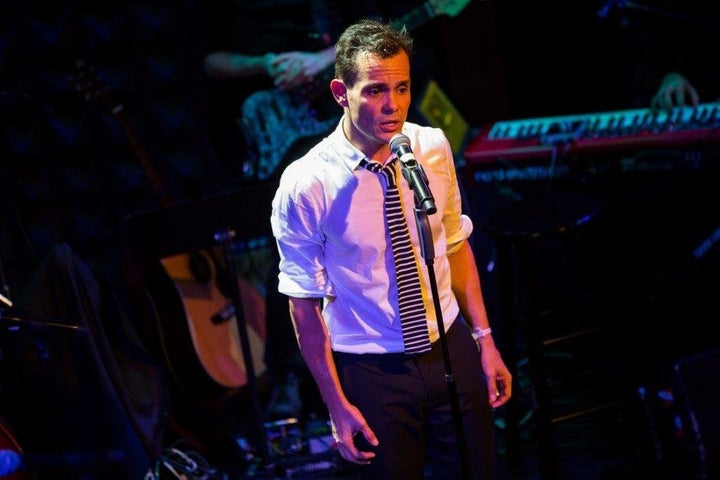 Once his Joe's Pub run wraps, Anggelo will resume work on his third album, "English With An Accent," which he describes as a "Latin take on Björk." In July, he and The Immigrants will travel to Russia as a cultural envoy under the auspices of the U.S. State Department, where they'll perform at the Moscow International House of Music, among other venues.
"At first I thought, 'Oh no, they're going to kill me!' But then, I thought, 'I'm going to [present] a new experience for them,'" he said. "I want people to know me. This is my reality, and there's nothing wrong with it."
Migguel Angelo and The Immigrants will perform in "Another Son of Venezuela" at Joe's Pub at the Public Theater in New York on April 11 and 21. Head here for more details. 
REAL LIFE. REAL NEWS. REAL VOICES.
Help us tell more of the stories that matter from voices that too often remain unheard.
BEFORE YOU GO
PHOTO GALLERY
Latino History At The Oscars