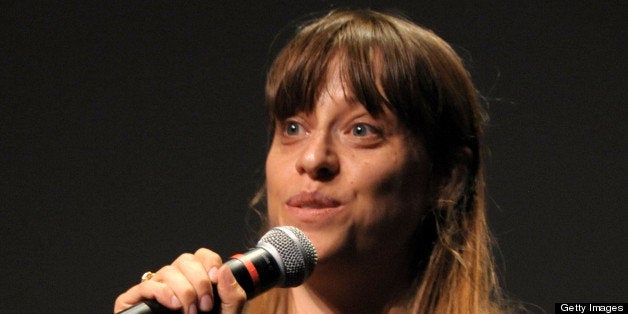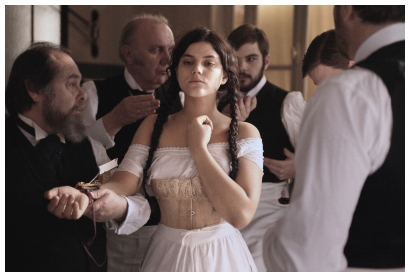 Let no one say that French director Alice Winocour isn't audacious. She chooses not only to make her debut film -- which she also scripted -- a period piece, but to use it as a conduit for some trenchant observations on class, sexuality, and gender. Based on true events, Augustine tells the tale of the titular kitchen servant -- played by the singer Soko -- who is brought to an asylum after suffering a strange seizure that leaves her paralyzed on one side. Placed in the care of Dr. Jean-Martin Charcot (Vincent Lindon) -- whom Sigmund Freud would eventually cite as a major influence -- the young Augustine becomes the 19th century equivalent of a media sensation, her near-orgasmic fits under hypnosis staged for the edification (and entertainment) of French society.
I got to sit down with Winocour to discuss this richly realized and slyly subversive debut. We explore the complex process of recreating a time when a predominantly male medical establishment still regarded female "hysteria" with a mix of fascination and fear, and examine how she sculpted this true story into an enthralling allegory for both the class struggle and male/female politics. Click on the player button to hear the interview, or right-click the title to download.
Calling all HuffPost superfans!
Sign up for membership to become a founding member and help shape HuffPost's next chapter