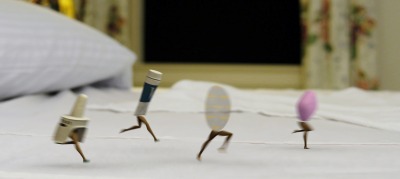 And you thought Restless Leg Syndrome was a boondoggle. Undaunted by the tsunami of ridicule that greeted such a dodgy prognosis, the pharmaceutical industry is at it again, floating a new disease -- female sexual dysfunction, or FSD -- and proposing a dazzling array of costly pills, creams, inserts, and worse -- much, much worse -- to "cure" it.
Documentary filmmaker Liz Canner wasn't having it. She took her camera into the testing rooms and clinics, spoke to doctors, researchers, so-called sufferers and determined debunkers, and came up with Orgasm Inc, a sometimes funny and frequently provocative exposé of the corporate franchising of female sexuality and the battle to prevent the redefinition of "normal" pleasure as something dispensed from your local pharmacy.
Click on the player to hear my interview with Canner.
Calling all HuffPost superfans!
Sign up for membership to become a founding member and help shape HuffPost's next chapter