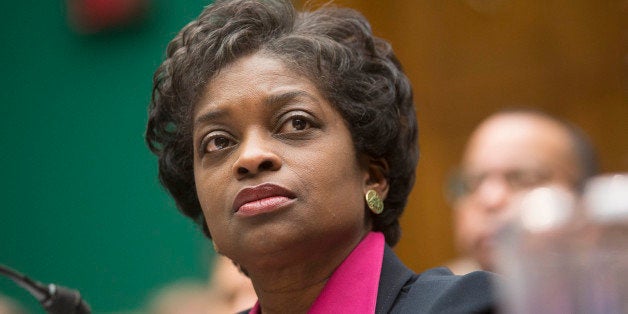 WASHINGTON -- On Friday, Federal Communications Commission (FCC) Commissioner Mignon Clyburn took to Reddit to do an "Ask Me Anything" session and answer questions about her job. But she soon found herself on the defensive against Reddit users angry about how the FCC has handled net neutrality rulemaking.
The FCC is currently weighing whether to classify the Internet like a utility and restrict Internet service providers from charging content providers for faster Internet access. This month, President Barack Obama announced his support for that approach, known as "Title II." But net neutrality advocates are concerned that the FCC might go with a different proposal, which would allow for some degree of paid prioritization. Opponents of this plan say that it would threaten the openness of the Internet by making it harder for smaller sites to compete.
When asked about her position on net neutrality, Clyburn, who is one of five FCC commissioners appointed by the president, said that she supports "a free and open Internet." She pointed out that in 2010, she supported Title II and a ban on paid prioritization, which is what Obama is asking for now. But she did not explicitly say that she still supports this plan. Instead, she wrote that she has "many of the same concerns I did four years ago, but have vowed to keep an open mind." Clyburn did not go into detail about what those concerns are.
Later, she said that "if we think the right policy goal is to ban paid prioritization, we should determine the appropriate legal authority to do so," contending that "Title II on its own does not automatically ban paid prioritization." A commenter dismissed her statement as a "talking point."
Over the summer, the FCC accepted nearly 4 million public comments about net neutrality -- an overwhelming number of which opposed allowing Internet service providers to charge for faster Internet access. One commenter asked Clyburn if the FCC listens to the public. She responded, "Public comments absolutely influence the FCC deliberations, including rule makings."
Another user asked: "How can we (the Internet!) make ourselves heard in this process? Because it begins to seem like the e-mail campaigns and the phone calls do not have a large effect on convincing the FCC to reclassify ISPs under Title II?"
Clyburn responded: "I disagree completely. Your voices are being heard and your comments are being read."
But many Redditors didn't agree, complaining about the number of Clyburn's answers and their substance. For their responses, check out the full discussion here.

Clyburn's office did not immediately respond to a request for comment.
Igor Bobic contributed reporting.

Calling all HuffPost superfans!
Sign up for membership to become a founding member and help shape HuffPost's next chapter
BEFORE YOU GO
PHOTO GALLERY
Most Iconic Photos Of Obama's First Term