Italian and U.S. ships patrolling the Mediterranean Sea have rescued thousands of migrants making the treacherous journey from Africa to Europe since Thursday.
On Saturday, Italy's coast guard picked up more than 1,000 migrants in three boats off the southern coast of Italy, according to Agence France Presse, the latest operation in an Italian rescue effort that has enlisted the help of U.S. Naval forces stationed in the region.
After being alerted by Italy, the U.S. Sixth Fleet found one boat sinking in the southern Mediterranean on Friday. Divers pulled passengers from the water, and some 300 people were eventually rescued, according to a U.S. Navy statement.
On Friday, Italy said it had already rescued more than 2,500 migrants at sea since early Thursday, Reuters reported. According to Italy's coast guard, good weather had prompted the latest surge of migrants to sail from North Africa.
The rescues are just the latest chapter in a story that has become increasingly common in recent years: massive numbers of African migrants risking their lives to find a better life in Europe. Italy has appealed for international help to patrol the route, as its overwhelmed immigration centers struggle to handle a humanitarian crisis.
In 2013, over 45,000 men, women and children made the perilous crossing into Italy and Malta, according to the International Organization for Migration. Many are crammed into makeshift vessels that will not survive the journey. More than 350 migrants, mainly from Eritrea, were killed in October when their boat sank off Italy's coast.
The boats mainly carry people from impoverished sub-Saharan Africa, but in 2013 Syrians and Egyptians fleeing political violence were also found onboard, according to the United Nations refugee agency. Many come to North Africa to be secretly smuggled into Europe, in the hope of being granted asylum. People traffickers often take advantage of the migrants' plight by charging exorbitant fees for spots on dangerously overcrowded vessels.
Below, U.S. Navy photos from this week's rescues: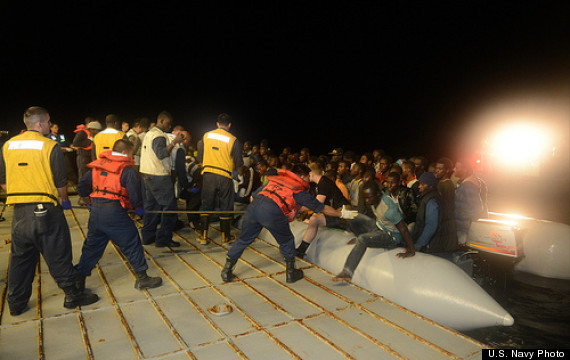 The USS Bataan (LHD 5) rescues persons in distress to the Armed Forces of Malta offshore patrol vessel P61, June 6, 2014. (U.S. Navy Photo by Mass Communication Specialist 3rd Class Chase Hawley)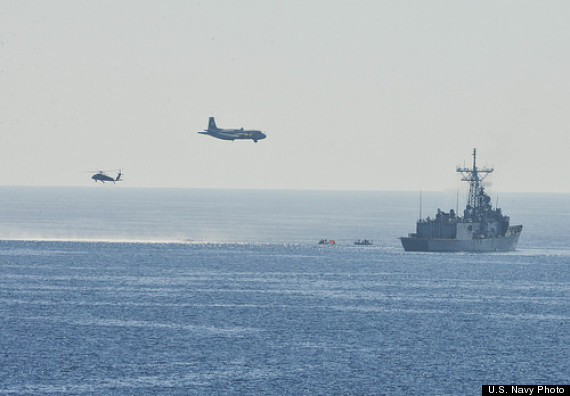 The USS Bataan (LHD 5) rescues persons in distress to the Armed Forces of Malta offshore patrol vessel P61, June 6, 2014. (U.S. Navy Photo by Mass Communication Specialist 3rd Class Erik Foster)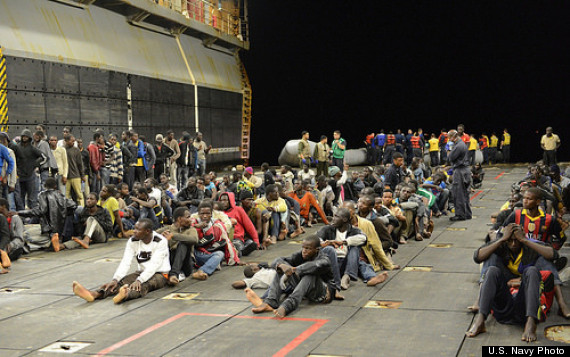 The USS Bataan (LHD 5) rescues persons in distress to the Armed Forces of Malta offshore patrol vessel P61, June 6, 2014. (U.S. Navy Photo by Mass Communication Specialist 1st Class RJ Stratchko)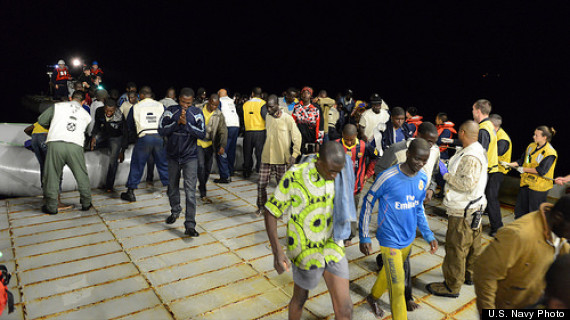 The USS Bataan (LHD 5) rescues persons in distress to the Armed Forces of Malta offshore patrol vessel P61, June 6, 2014. (U.S. Navy Photo by Mass Communication Specialist 1st Class RJ Stratchko)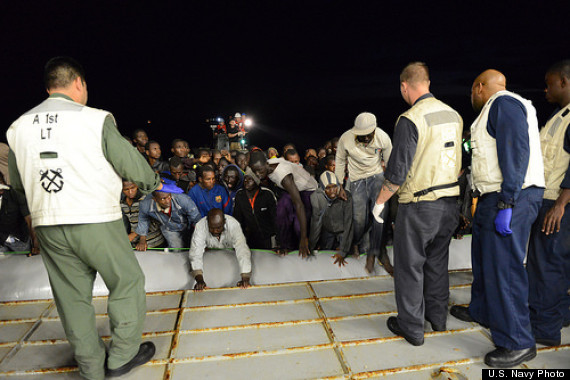 The USS Bataan (LHD 5) rescues persons in distress to the Armed Forces of Malta offshore patrol vessel P61, June 6, 2014. (U.S. Navy Photo by Mass Communication Specialist 1st Class RJ Stratchko)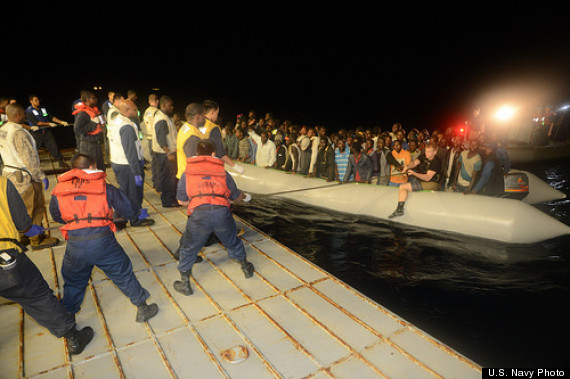 The USS Bataan (LHD 5) rescues persons in distress to the Armed Forces of Malta offshore patrol vessel P61, June 6, 2014. (U.S. Navy Photo by Mass Communication Specialist 3rd Class Chase Hawley)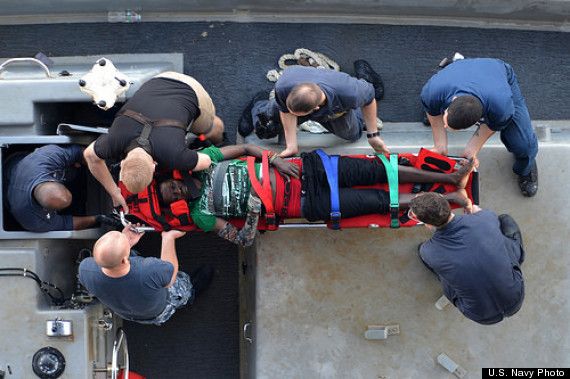 Boatswain's Mates aboard the USS Bataan (LHD 5) transport a person in distress into the well deck, June 6, 2014. (U.S. Navy Photo by Mass Communication Specialist Seaman Michael J. Lieberknecht)
Related
Before You Go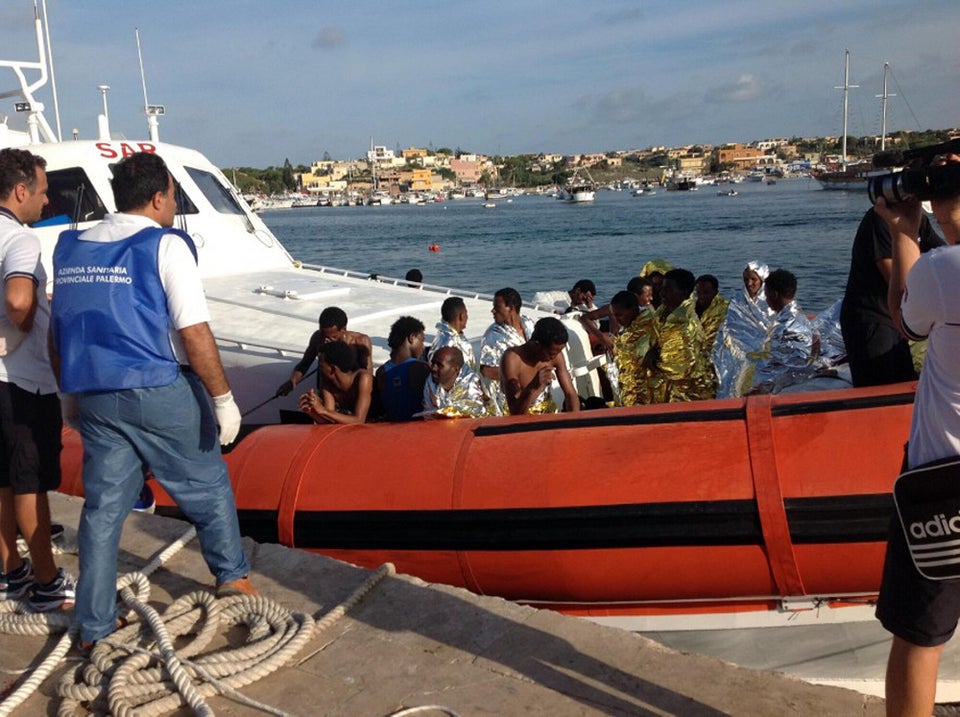 Migrant Ship Capsizes Off Sicily
Popular in the Community