The Trump administration reunited only four children under age 5 with the parents it separated them from at the border before Tuesday and expects to rejoin at least 34 others by the end of the day, according to documents filed in court.
A court had set Tuesday as the deadline for reunification of parents with children under 5 and a deadline of July 26 for all kids taken from their parents at the border.
Seventy-one children are "likely eligible" to be reunited with their parents but have not yet been ― 51 of them with parents in Immigration and Customs Enforcement custody who may be reunited on or soon after Tuesday, 12 whose parents were deported and eight whose parents were already released into the U.S. The reunification for families in which parents were already deported or released will take longer, the government said.
Judge Dana Sabraw, who ordered the reunification of families separated at the border, said in court on Tuesday that he was not extending the deadlines but accepted that some would not be done in time in certain cases.
He said the government should be able to reunite at least 63 families Tuesday or soon after. To do so more quickly, Sabraw said, the government should use a streamlined screening system for families it separated, rather than a longer process designed to approve sponsors for kids who come to the U.S. alone. DNA tests, which the government has been using in every case, are not needed if parents can show documentation, the judge said.
Sabraw asked the American Civil Liberties Union, which is representing the families, to propose a possible punishment for the government should it fail to meet the deadline.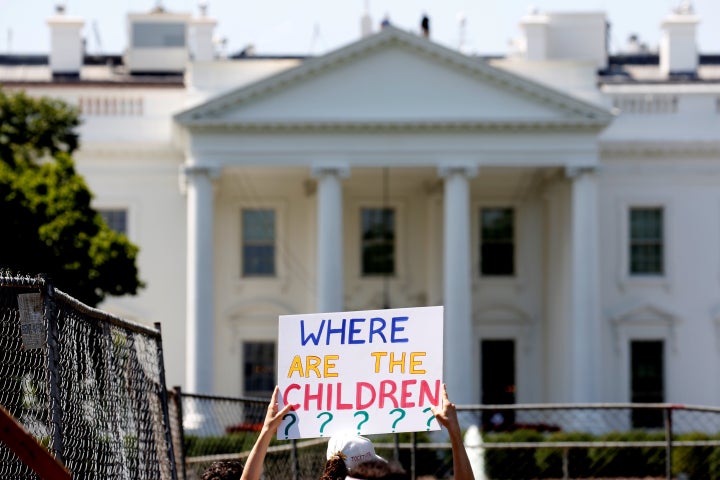 More than 2,000 children were taken from their parents after they were apprehended at the U.S.-Mexico border while crossing illegally so the adults could be prosecuted under the Trump administration's zero tolerance policy. The court order applies to those children and to others separated from their parents by the U.S. government, unless they are deemed ineligible based on criminal record, disease or other factors.
The government initially said over the weekend that it identified 102 children in government custody who may have been taken from their parents. It has now determined some are not eligible to be reunited with their parents, according to the court filing.
Five adults were determined to not be the parent of the child in question, according to the government. Eight other parents had serious criminal histories, and the government found evidence of child abuse by another, according to the filing. Another parent planned to live in a household with an adult who had an outstanding warrant for sexual abuse of a child and cannot be reunited unless they identify a different place to live, according to the filing.
Some parents currently ineligible for reunification could be eligible later, including one in ICE custody who is being treated for a communicable disease and 10 in criminal custody with either the U.S. Marshals Service or state or county law enforcement.
One child can't be reunited with family because the government has not known their parent's location for more than a year, according to the government. That child and his or her parent may be U.S. citizens, according to the filing.
It's possible that some parents who have been deported may opt not to have their children rejoin them, since some might have a case for asylum or other relief ― or even another family member in the U.S.
Matthew Albence, ICE's executive associate director of enforcement and removal operations, told reporters that the reason some parents have declined to take their children back with them "is because they completed the smuggling act."
"Their goal, when they paid their smuggler and these criminal organizations and these cartels $5 or $6,000 to smuggle themselves into the country, their goal was to get their child here," he said on a call with the press. "They've accomplished that goal. So if they have to return on their own, they're willing to do so and leave the child here because that was the intended goal of their illegal entry in the first place."
President Donald Trump downplayed the significance of the government missing the court's deadline for reunification earlier Tuesday, shifting the blame to parents for coming to the U.S. in the first place.
"Well, I have a solution," he told reporters. "Tell people not to come to our country illegally. That's the solution. Don't come to our country illegally. Come like other people do. Come legally."
For families who have yet to be reunited, Sabraw said he would approve the use of DNA testing when necessary to confirm the relationship but only with consent. The DNA must be destroyed within seven days and cannot be used for other purposes, he said.
The judge said the government must create a list of children over age 5 whom it separated from parents at the border, as it did with others thus far, and share it with the ACLU.
If families are reunited in ICE custody, parents will face two options, said Scott Stewart, a government attorney. They may remain detained together indefinitely, waiving the child's right under court settlement to be released in about 20 days, or they may agree to be separated again if they want their child to go free. In that circumstance, the parent would remain in ICE custody and the child would go back into the custody of the Department of Health and Human Services.
The Trump administration has been fighting in court for the authority to indefinitely detain children with their parents, currently barred under the Flores court settlement. On Monday, Judge Dolly Gee shot down the administration's request to amend that order.
The government attorney argued that order, combined with Sabraw's, should not force the government to release parents along with their children. ACLU attorney Lee Gelernt agreed in court that it does not.
"I wish that Flores went that far and required the release of the parent," Gelernt said but added that the settlement would not require the release of parents.
This story has been updated with additional information from Tuesday's court appearance.
Support HuffPost
The Stakes Have Never Been Higher
Before You Go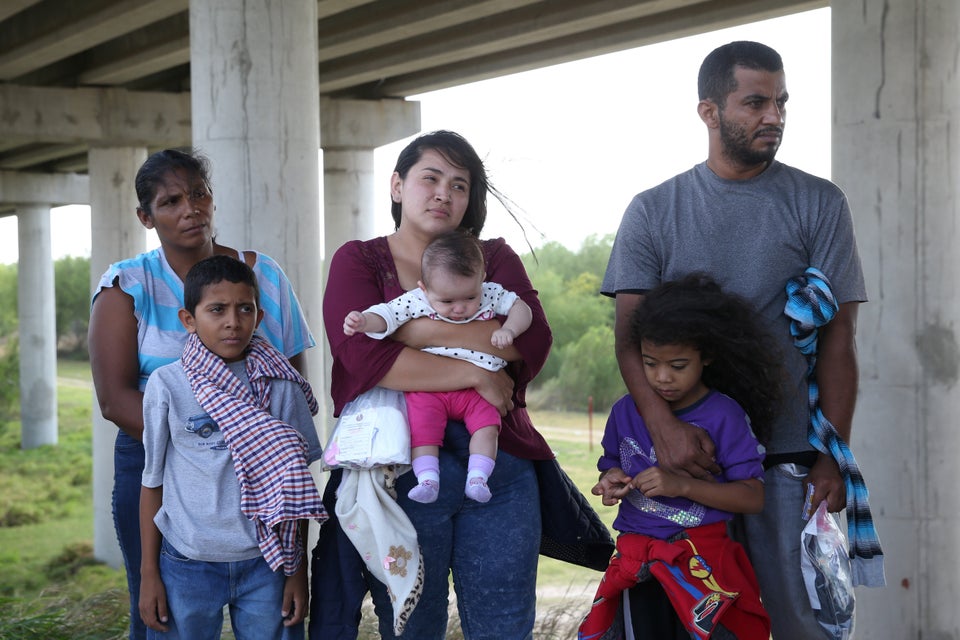 Immigrant Families At The U.S.-Mexico Border
Popular in the Community