WASHINGTON, Jan 28 (Reuters) - U.S. authorities failed to protect undocumented migrant children in their custody when it released them to guardians who in some cases exploited them, a U.S. Senate investigation found.
Republican Senator Rob Portman, in a prepared statement before a Thursday hearing on the findings, said the U.S. Department of Health and Human Services (HHS) did not have proper procedures in place to protect undocumented children who entered the United States without an accompanying adult.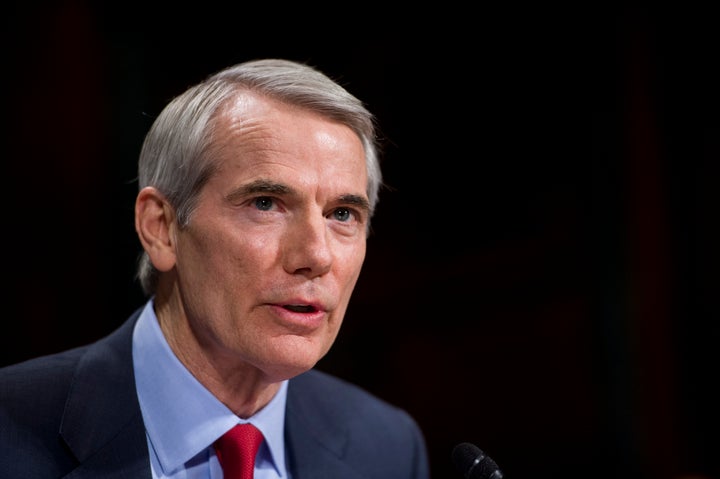 The Senate investigation was prompted by a case in Portman's home state of Ohio in which at least six children from Guatemala were forced to work long hours on egg farms in Marion County. Six people have been charged in the case, Portman said.
That crime could have been prevented if HHS had adopted commonsense measures for screening sponsors and checking on the well-being of at-risk children, Portman said.
The investigation exposed additional cases of children being exposed to abuse after being released, which are also under investigation by the Permanent Subcommittee on Investigations, Portman said.
"It is intolerable that human trafficking - modern-day slavery - could occur in our own backyard," Portman said. "But what makes the Marion cases even more alarming is that a U.S. government agency was responsible for delivering some of the victims into the hands of their abusers."
Democratic President Barack Obama's administration faced a barrage of criticism in 2014 after a surge of undocumented minors slipped across the southern border, in a humanitarian crisis that caused a logistical nightmare for American officials who struggled to cope with the influx.
At the same time, the administration was under pressure from immigrant groups and others to promptly process the unaccompanied minors so that they could move from government custody to family members living in the United States.
Despite the U.S. government's subsequent efforts to discourage the migration, a wave of undocumented families and unaccompanied children from Central America rose significantly late last year, according to U.S. figures.
HHS has placed about 90,000 migrant children, most of them for Central America, with adult sponsors in the United States, Portman's statement said.
The investigation also found that HHS officials were aware of the trafficking problem but did nothing to strengthen department policies despite having the funds to do so, according to Portman's statement.
HHS officials did not immediately respond to an email asking about Portman's allegations.
Thursday's hearing will focus on HHS efforts to protect unaccompanied children from human trafficking. (Additional reporting by Doina Chiacu; Editing by Frances Kerry)
PHOTO GALLERY
U.S. State Capitol Buildings
Calling all HuffPost superfans!
Sign up for membership to become a founding member and help shape HuffPost's next chapter