Warning: This post contains a graphic photo that some readers may find disturbing.
A startling image from a recent accident in the Mediterranean Sea has cast a harsh light on the ongoing refugee crisis in that region, where thousands of migrants have been trying to cross from northern Africa into Europe to escape poverty and war.
(Scroll down to see the photo.)
Such disasters have become commonplace in the region. As many as 900 migrants are feared dead after another vessel sunk off the coast of Libya late Saturday night. Only 28 survivors from that accident have been rescued.
"Europe can do more and Europe must do more," Martin Schulz, president of the European Parliament, said Monday, according to the Associated Press. "It is a shame and a confession of failure how many countries run away from responsibility and how little money we provide for rescue missions."
The number of refugees illegally entering coastal European nations has skyrocketed this year. More than 11,000 people had to be rescued during the first 17 days of April, and about 1,500 people have already been killed this year making the dangerous crossing. Between January and April 2015, about 18 times as many refugees have died while making the crossing as compared to the same period in 2014, according to The New York Times.
European politicians are struggling to respond to the ongoing humanitarian crisis. Various proposals have been put forth, including outsourcing migrant patrols to North African nations and launching military operations against human trafficking networks.
United Nations Secretary-General Ban Ki-moon has called the Mediterranean "the world's deadliest route used by asylum seekers and migrants."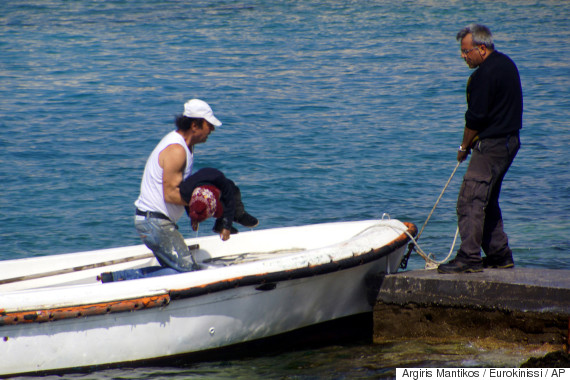 REAL LIFE. REAL NEWS. REAL VOICES.
Help us tell more of the stories that matter from voices that too often remain unheard.