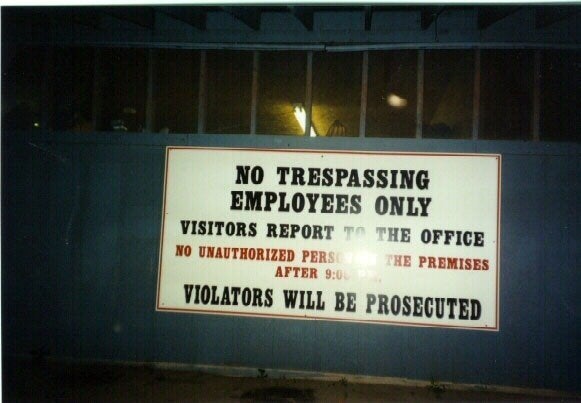 WASHINGTON -- Caitlin Berberich, managing attorney with the Southern Migrant Legal Services, a project of Texas RioGrande Legal Aid, said that when paralegals visit migrant camps, they are almost always ordered to leave by the landowners -- sometimes with threats of police calls or worse. "One grower" in Arkansas, she said, chased "after our interns and our paralegals carrying a chainsaw." The blade was not turned on, but the "Texas Chain Saw Massacre"moment left an impression.
"We regularly had employers follow them off, escort them off in their cars," Berberich said of her legal team. "A couple growers we know are notorious for preventing us from having access." One camp, she explained, has a security detail, its main purpose apparently to escort Berberich's paralegals off the property.
Berberich's experiences are not unfamiliar to lawyers, health care workers, and community advocates who have attempted to oversee migrant camps and check in on the tomato pickers, sheep herders, and other migrant workers across the U.S., from eastern Maryland to remote corners of Colorado to whole swaths of the deep South. Often these advocates provide the only ties the migrant workers have to local communities and address vital issues like wage theft and basic health needs like HIV testing.
On Thursday, a coalition of 28 nonprofit legal and social service organizations filed a complaint with the United Nations, alleging that migrant workers have been unlawfully denied access to assistance. The complaint, organized by Maryland Legal Aid with help from the Center for Human Rights & Humanitarian Law at American University Washington College of Law, argues that these barriers amount to a violation of human rights law.
The 62-page complaint argues that "the United States is complicit in violating the human rights of this vulnerable population."
"We just come across a lot of camp access problems," explained Nathaniel Norton, supervising attorney for Maryland Legal Aid's Farmworker Program. "Our own outreach workers and nurse practitioners from migrant health clinics have been run off camps."
The filing comes out of a sense of desperation. Lori Johnson, a staff attorney with Legal Aid of North Carolina's Farmworker Unit, told HuffPost that access to migrant camps has been an issue during the 15 years she has been engaged with farmworker cases. "We've exhausted the resources that are available to us to defuse the situation to ensure that health care workers and others are not targeted and harassed," Johnson said.
One problem highlighted in the complaint suggests that the U.S. government doesn't have a
"consistent legal framework that mandates camp access." Without consensus, state law enforcement too often comes to the aid of farm owners. Police have threatened advocates with trespassing charges, creating what advocates say is close to a "slave-master relationship," between grower and migrant worker.
In 2007, Jennifer Lee, managing attorney of the Migrant Farm Worker Division of Colorado Legal Services, said one farm owner barred a nun from the property. The police ended up ticketing the nun for trying to take a worker to a doctor's appointment.
Even after North Carolina's attorney general issued a statement in the late-'90s supporting access to migrant tenants, police threatened outreach workers with arrest, recalled Nathan Dollar of Vecinos Inc., whose group provides mobile medical outreach and case management to farmers and their families. In 2011, the police forced them to leave, even after the outreach workers showed police the attorney general's letter. "That night we had to turn away several patients," Dollar said. "Our farm worker patients were frightened. It was an all-around ugly scene."
Workers had lined up by the dozens to receive basic medical checkups and flu shots that night. "We have lots of diabetic patients, hypertensive patients," Dollar explained. The access issue is "extremely important for a number of reasons," he added. "People should have access to health care. My doctor doesn't call my employer asking them if they can see me. That would be absurd. ... It's a patient autonomy issue for us. And then the other issue is most of the farm workers that we serve -- if we don't get out there to them, they won't get any health care."
Allowing the denial of access to continue, Dollar said, "is reflective of and promotes the long held philosophy that farm workers are the property of the grower. This has its roots in slavery."
The complaint argues that those policies are still in place for migrant workers. "Farm workers' poverty and vulnerability are at best unsurprising results and at worst intentional results of federal and state laws governing agriculture and farm labor," the complaint states. "These laws routinely exempt farm workers from some of the most basic labor and safety protections -- protections that other American workers take for granted."
Thousands of small farms are exempt from paying the federal minimum wage, the complaint says. The vast majority of agriculture workers are not covered by overtime wage laws. Nor are these workers protected by national labor organizing laws. Allowing workers to do anything collectively to improve their conditions, the complaint says, is "nearly impossible."
The U.N. special rapporteur on extreme poverty and human rights will review the complaint. Coalition leaders said they hope the U.N. will then work with the U.S government on a solution that is consistent and enforceable.
Until then, the coalition argues, too many migrant workers are left isolated. "They are just in a very vulnerable position," Norton said, "where nobody sees them and they often don't see anybody else other than their employer."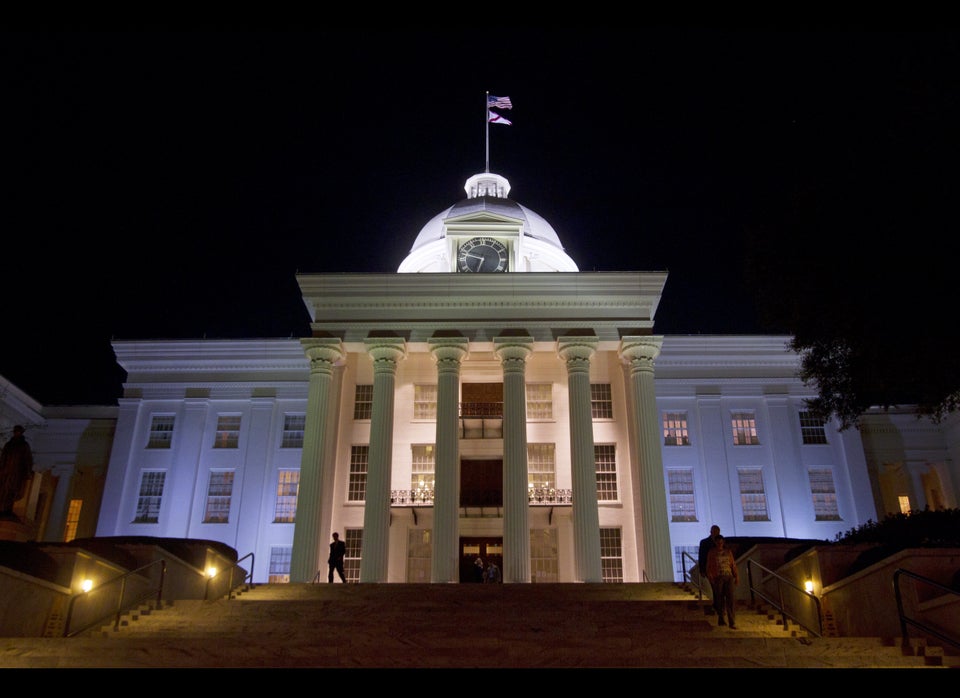 U.S. State Capitol Buildings