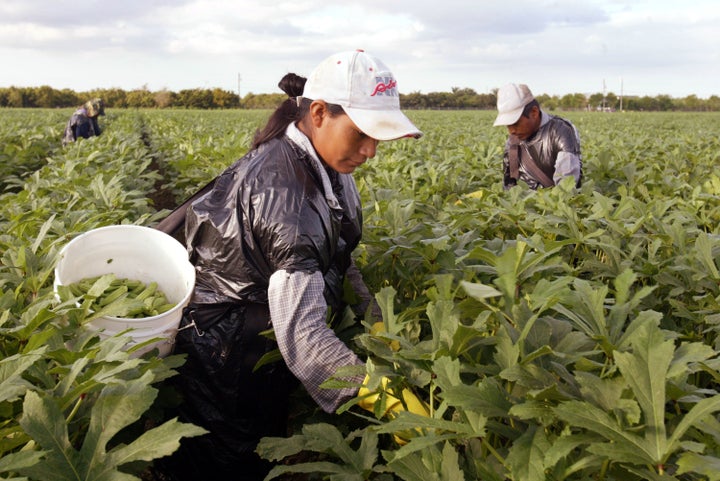 A federal jury has awarded a total of $17 million to five women who were fired from a produce packing company in Florida after their bosses allegedly raped and sexually harassed them on the job, the Equal Employment Opportunity Commission announced Thursday.
The women claim that their former bosses at Moreno Farms in Felda, Florida, raped, groped and sexually harassed them, and then fired them for resisting their sexual advances. Sandra Lopez, a migrant worker from Chiapas, Mexico, charged that Omar Moreno, the owner of the farm, dragged her away from the factory into his trailer one day and raped her for half an hour. Two more women said Moreno or his brother, Oscar, raped them, and another two women said the men attempted to rape them and regularly made sexual comments toward them.
The EEOC filed suit against Moreno Farms in August of 2014, and a federal jury awarded the women a hefty sum on Thursday: $2,425,000 in compensatory damages and $15 million in punitive damages. The Moreno brothers closed the plant when the federal government zeroed in on them, The Miami Times reported, and they have not responded to a legal summons.
"The jury's verdict today should serve as a clear message to the agricultural industry that the law will not tolerate subjecting female farm workers to sexual harassment and that there are severe consequences when a sex-based hostile work environment is permitted to exist," said Robert E. Weisberg, regional attorney for EEOC's Miami District Office.
NPR highlighted migrant farm workers' struggles with rape and sexual harassment in a 2013 investigative story. EEOC General Counsel David Lopez said the Moreno Farms case is the latest in a series of court victories for the agency for these types of cases, and added that the EEOC has prioritized "combating employment discrimination on behalf of farmworkers."
Popular in the Community