In the fractured music industry, it is getting harder and harder to "break" a new recording artist. Musicians are struggling to find new and different ways to stand apart from the pack; especially since the old, tried-and-true record company methods don't seem to be working. Into this challenging abyss comes talented multi-hyphenate Miguel, a singer-songwriter-producer.
Although the newcomer has dabbled in mixtapes and co-written songs for established artists (Mary J. Blige, Musiq Soulchild and Usher, among them), he is gaining most of his current notoriety through his own single, which shares the title of his debut album, All I Want Is You (Jive/Sony Music).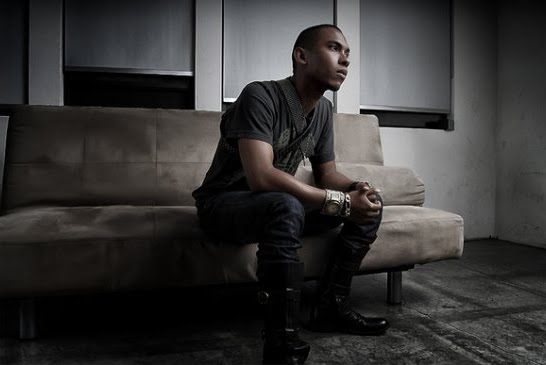 The first few times I heard the Salaam Remi-produced single, the cool, elegant tale of a missed lover stopped me in my tracks. The syncopated drums and simple rhythms sounded fresh, like nothing else at the time on the radio or booming forth from urban vehicles. Miguel's honeyed vocals (and rapper J. Cole's verses) float effortlessly over the music, with just the right bit of emotion, as if his voice had been sprinkled over the track like magic dust ("Cause they don't smile/ Or smell like you/ And they don't make me laugh/ Or even cook like you").
But to call 23-year-old Miguel Jontel Pimentel - an L.A.-area native of Mexican-American and African-American extraction, an R&B singer seems limiting. He lives in urban, dance, pop and electronic spaces, easily moving from one to the next (he calls his style "eclectric"). Hardly a surprise from an artist who claims David Bowie, James Brown and Jimi Hendrix as musical influences.
Miguel has an interesting knack for stylishly layered secondary vocals, often giving a sexy background effect, as he does on the title song and the vocals-only "Girl With The Tattoo Enter.lewd." With this debut, he is given free reign to explore his creative range, from the brutally honest "Quickie" ("No bite marks, no scratches, no hickies"), to the slightly jazz-inflected "Vixen."
Add Prince to his list of influences, as the Purple One's energy surfaces on two tracks, "Teach Me" (which includes a reference to "playin' with my (D)irty (M)ind") and "Hero," the more successful of the two.
A real surprise here is the spare, electronic album closer, "My Piece." Co-written and produced by Happy Perez, the track allows Miguel's street swagger to shine through. It would sound just as hot blasting in your car as it would in some underground 'hood club spot.
REAL LIFE. REAL NEWS. REAL VOICES.
Help us tell more of the stories that matter from voices that too often remain unheard.