The Billboard Music Awards isn't always the jazziest award show of the year, but Sunday's program featured at least one standout moment. R&B crooner Miguel jump kicked from one part of the stage to another during his performance of "Adorn," falling more than a bit short and landing on an audience member's head and/or neck.
Miguel adressed the incident on Twitter, noting that he "got caught up in the moment."
Billboard writer Erika Ramirez assured viewers that the audience member was OK: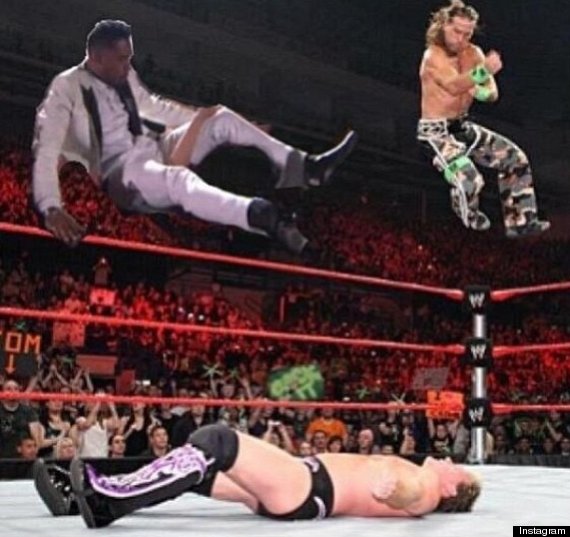 Other highlights included Justin Bieber being booed for trying to tell the crowd that he is a real artist, Nicki Minaj giving Lil Wayne a lapdance and Prince absolutely killing it. The Purple One was anointed an Icon by Billboard.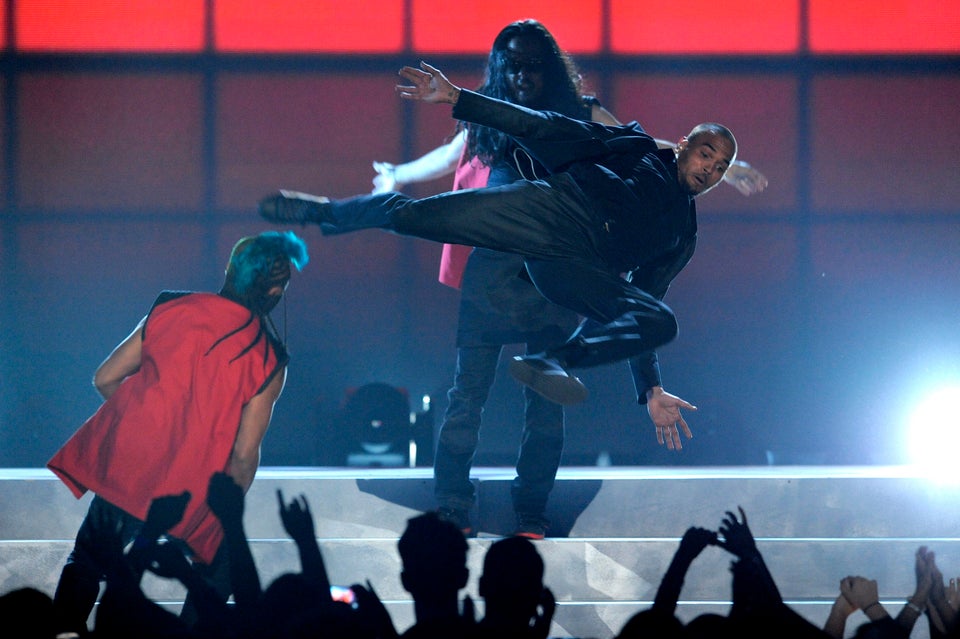 2013 Billboard Music Awards