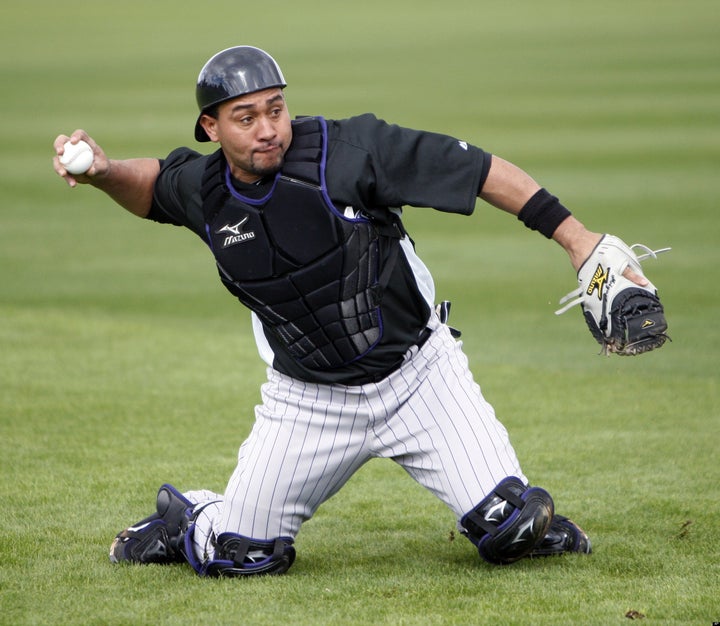 When one thinks of baseball-related injuries, pulled muscles, broken bones and the occasional line drive to the head are likely what come to mind. At the very bottom of the list is exactly the ordeal Rockies catcher Miguel Olivo endured Monday night, reports Jim Armstrong of the Denver Post.
With his team trailing 5-1 in the 8th inning, the Colorado backstop slipped into the team's bathroom and passed a kidney stone. Astonishingly, as soon as he got the stone out of his system, Olivo quickly jumped into his catching gear and trotted back onto the field.
Describing the superhuman feat, Olivo explained that when he has a kidney stone, "I just want to die." Yet he somehow overcomes the misery. "I can handle pain a little bit. Once it's gone, I'm normal."
Related
Popular in the Community