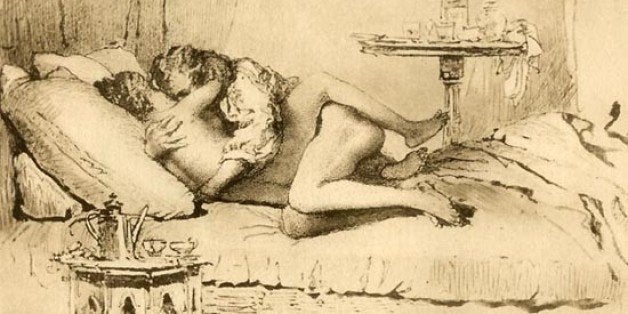 When we think of 19th century artwork, a particular type of image hops to mind, often involving beards, Christian allusions, lots of sad people and a smoky palette. Kind of like this 1847 work by Mihály Zichy, entitled "Lifeboat."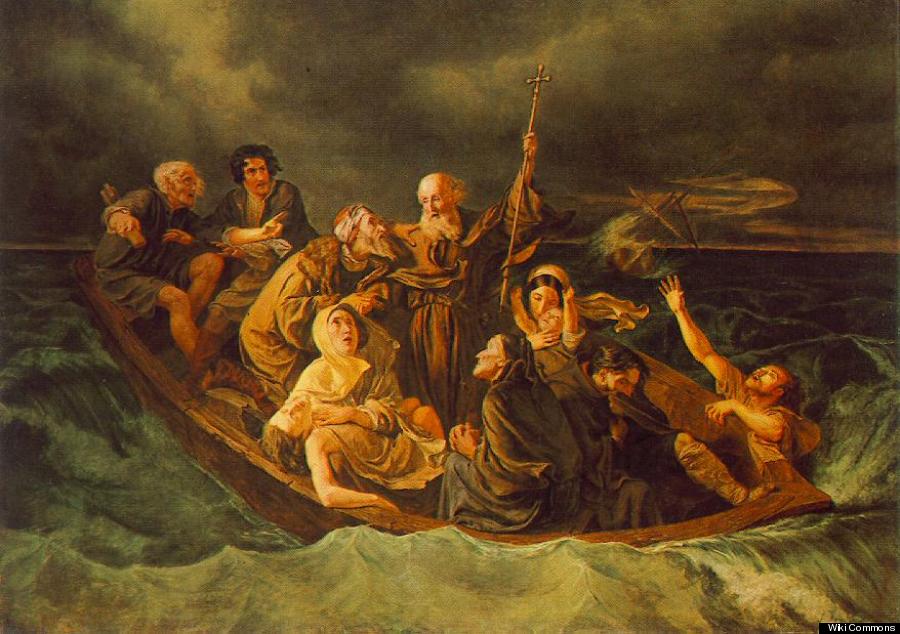 But if you think all the 1800s had to offer in the ways of art was morose, elderly ship riders, think again. Behind all the religious symbolism and overly poofy collars, artists were depicting the more everyday aspects of life, even those that occurred behind closed doors.
Yes, we're talking about erotica of the vintage variety, that perfect mix of Victorian manners and animal instincts that only gets more amusing (and titillating) over time. As evidence, see a work below, also by Mr. Zichy, this time with a bit less clothing involved.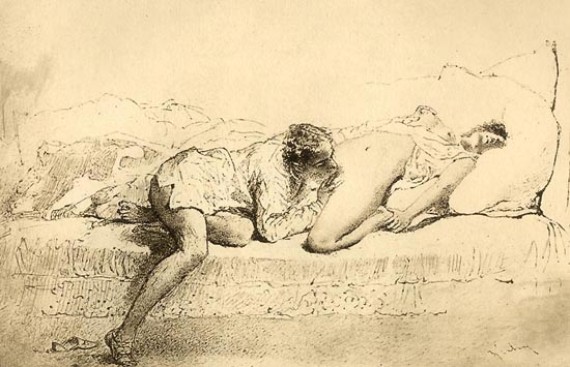 Zichy, a Hungarian-born artist who we spotted on Juxtapoz, worked as an art teacher before being elevated to the position of court artist for Czar Alexander II. According to the Encyclopedia of the Romantic Era, French poet Théophile Gautier called him a "monster of a genius." Though he primarily worked in watercolor, Zichy rendered his more mature drawings in black and white, crafting sensual depictions of illicit acts including masturbation, cunnilingus and what appears to be the reverse cowgirl.
The merits of Zichy's NSFW artworks extend beyond their initial transgressions -- although, the combination of Victorian prudishness and human desire is endlessly enjoyable. Beyond this, Zichy's drawings are surprisingly realistic, incorporating subjects of a variety of ages and classes, engaging in acts both consistent with and diverging from sexual "normalcy." Although not pictured above, Zichy also depicted sex between partners of the same gender as well as sex with oneself, showing a remarkable open-mindedness for his day.
Although the dirty drawings weren't elevated to the status of art in their day, today their remarkable skill and bold subject matter clearly raises to the level of the masters. See Zichy's vintage erotica below and let us know your thoughts in the comments.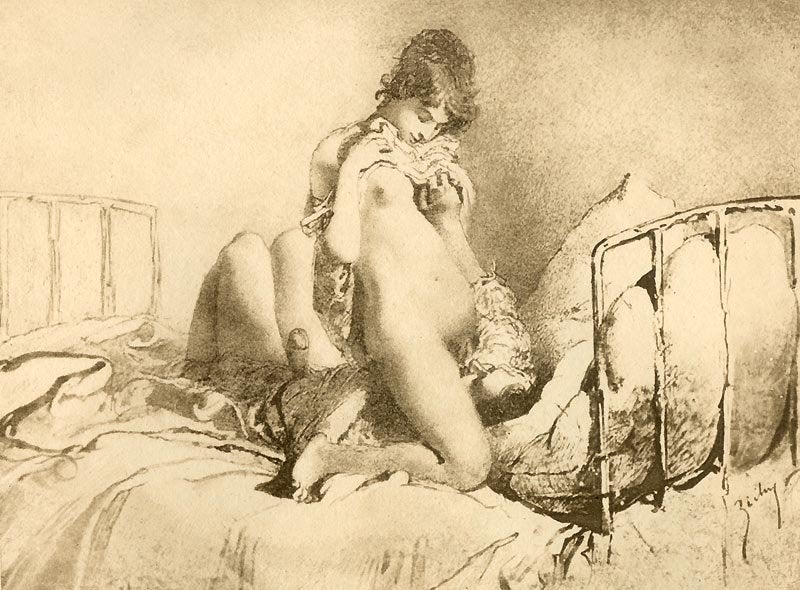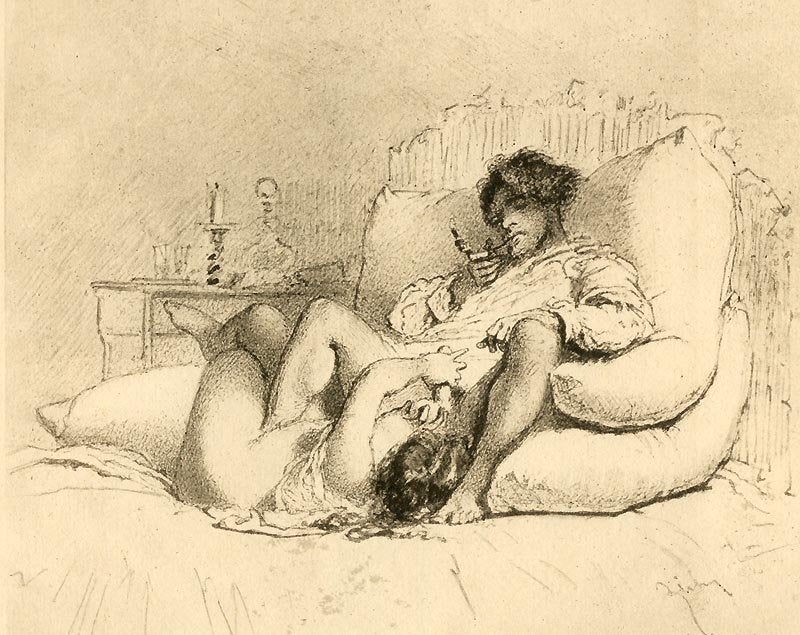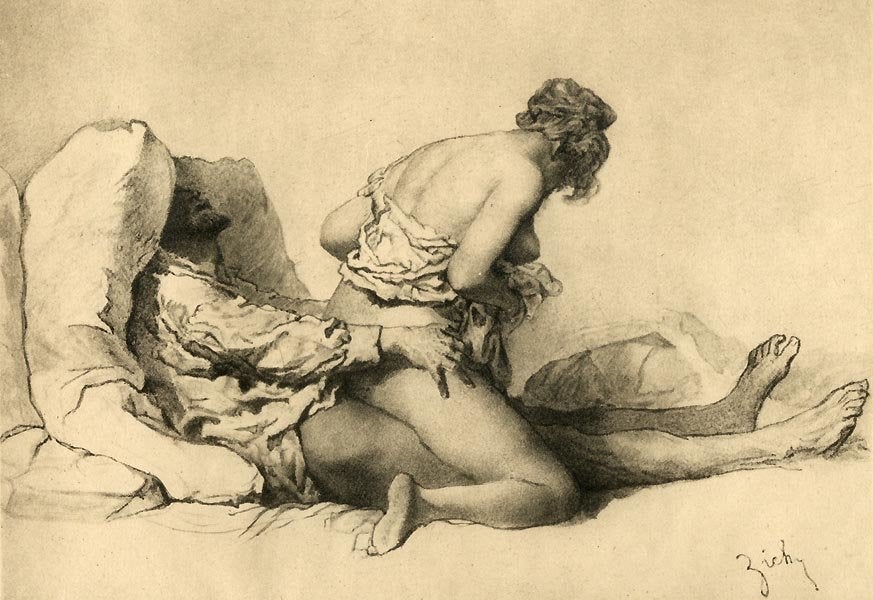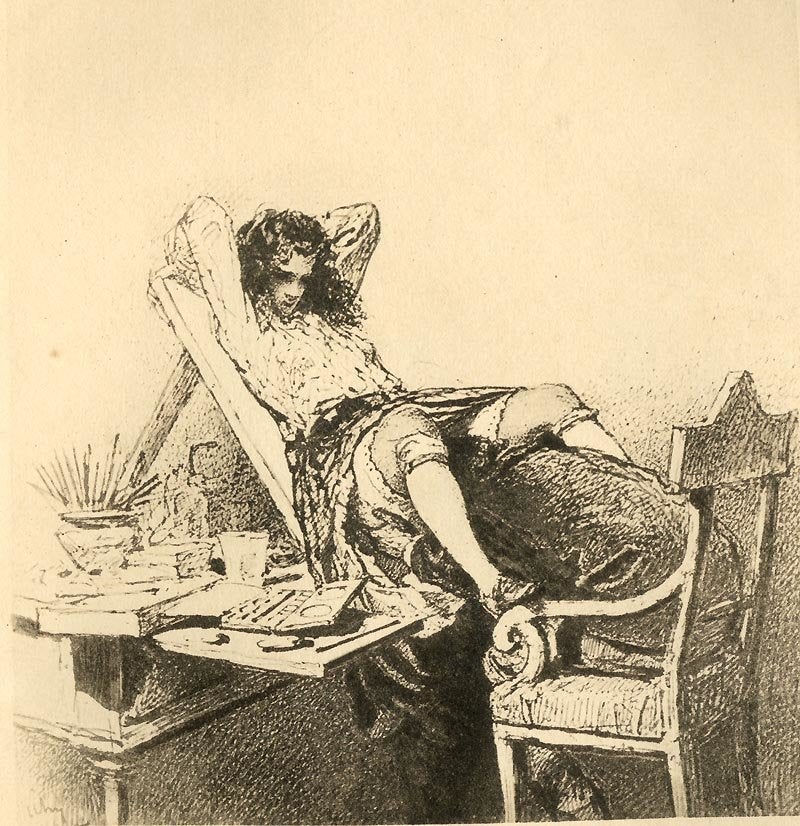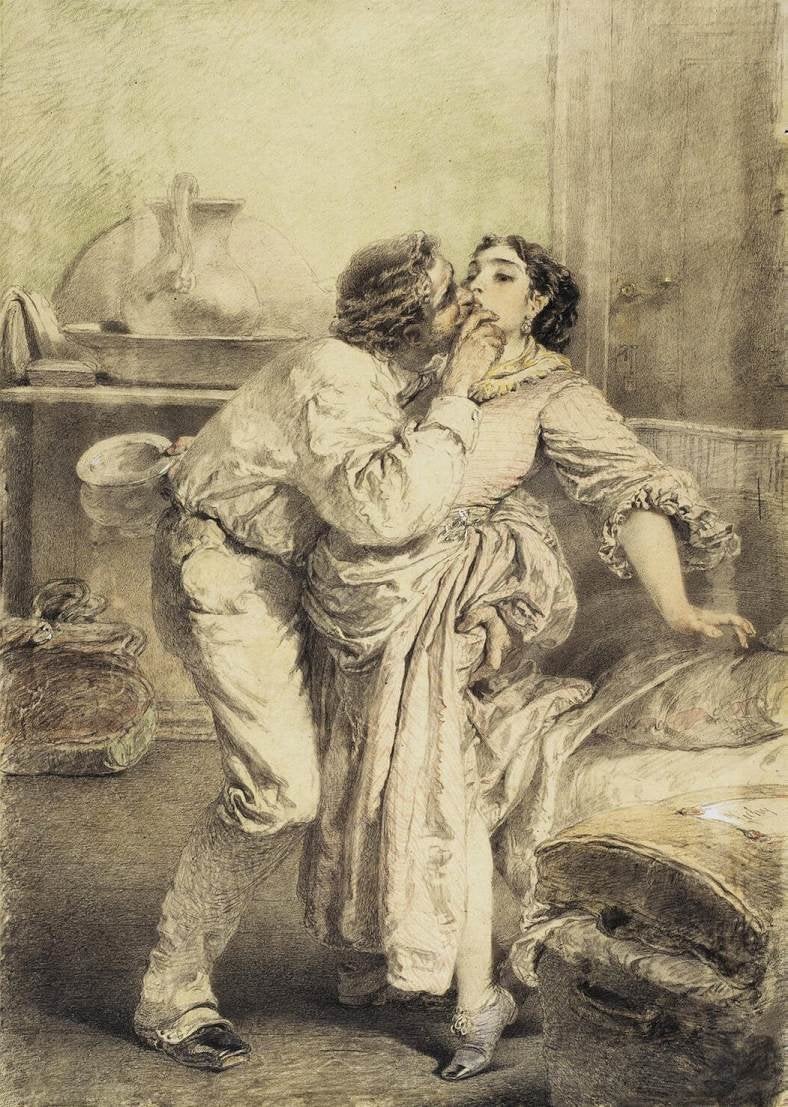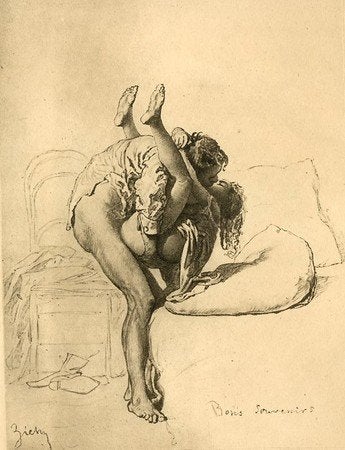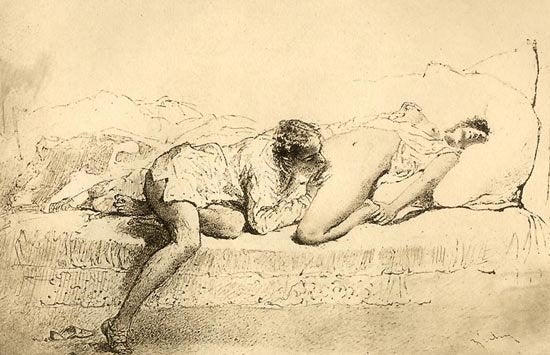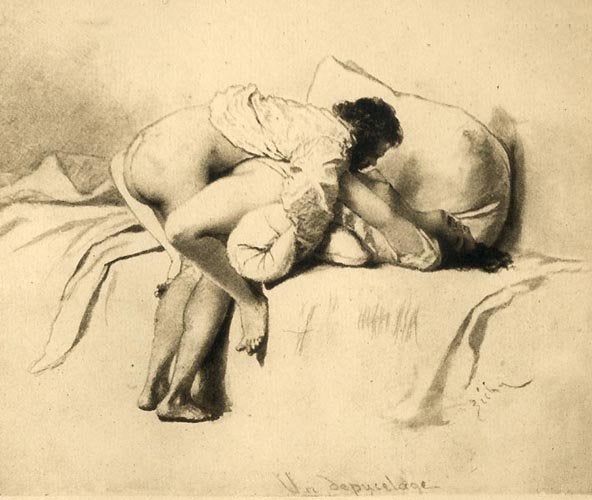 Related
Popular in the Community