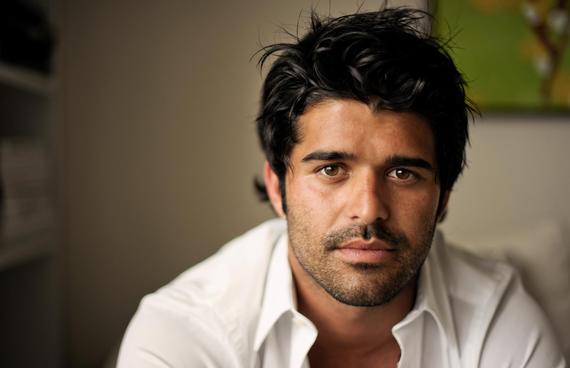 I can't believe I scored an interview with Alexander Mijares. I have been admiring his art work for a while on Instagram, and finally got the nerve to ask in his comments if he would give an interview, and to my surprise, he said yes! So, it wasn't an interview in person, but via email, and his answers did not disappoint. His perspectives are just as thought provoking and inspiring as his beautiful art. I hope you enjoy his interview and art as much as I did
My family from Cuba and Spain plays a large roll in my work.
Does your background have an influence on your art? How so?
I was raised in Miami, so you can feel the ocean and waves in my work, I think. You can also see influences in my work from my Cuban and Spanish roots. I often intend for a painting to give off a feeling of rhythm and passion. My art has a lot of movement, like people dancing.
What inspires your work, if possible describe a real life situation?
I have a drive to be the best! And also the impact i have been able to have on people with my art it was really drives me.. I get emails all the time from people saying: i just lost my daughter or son to cancer and looking at your work everyday makes me happier and smile.. Or my mother just passed and your art brightens my day. Etc.

My style was derived from painting many small shapes to create a larger picture. In time took shape into looking like stained glass based on my love for stained glass windows what I really call street art.. for when I went to Spain , Italy, etc all over I loved walking the streets and seeing all the architecture the stained glass windows the graffiti etc. all influenced me..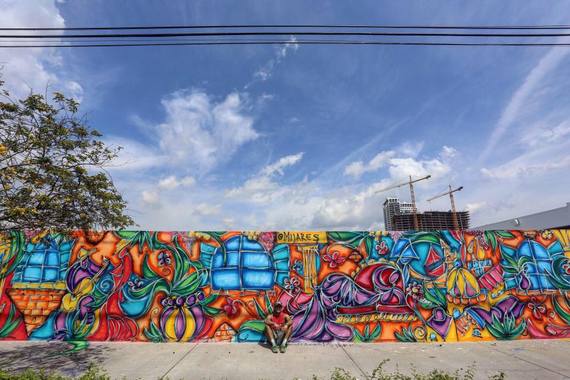 Well I have been drawing and doodling since I was a young kid. In the 6th grade I got tested and I had the visual level of a 21 year old so I have always been able to see things and draw them. But I started painting about 5 years ago because I needed a piece of art for my wall but could not afford it so I just went ahead and painted it.
Name something you love and why?
I love pushing the boundaries and taking risks in order to see my work evolve. I am motivated by myself. I always say I want to be great! When I pass years down the road, I want to be in history books!
What themes do you pursue?
I try and find inspiration everywhere, people, traveling abroad, or just observing culture, as it exists in itself.
What do you think is responsible for your success?
Hard work. Work very hard at your craft. Everyday!! The more you work on it the better chance you have to master it.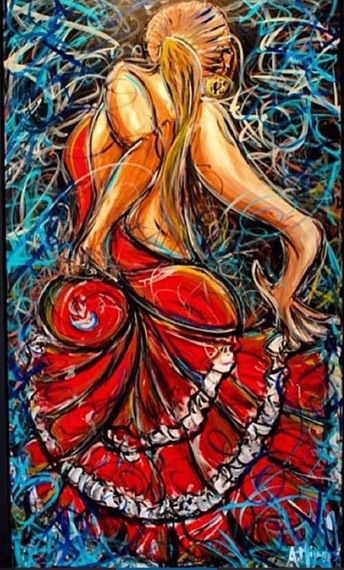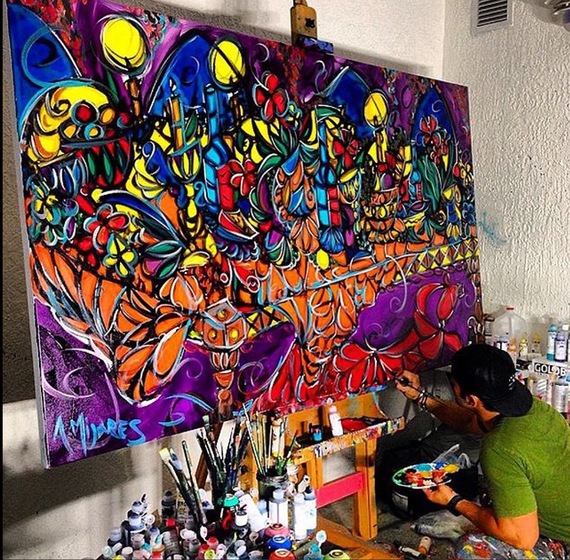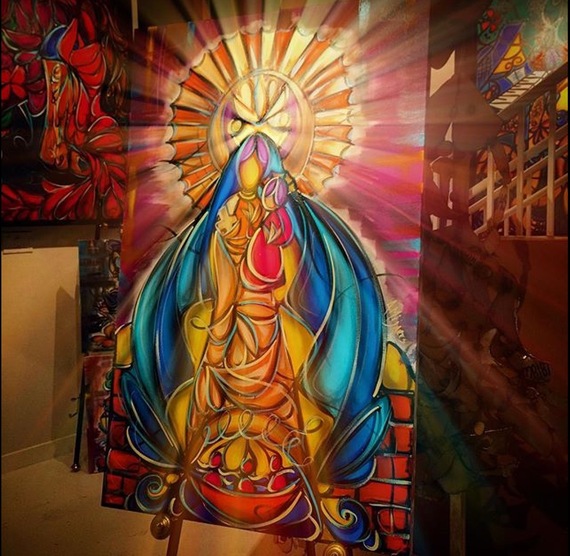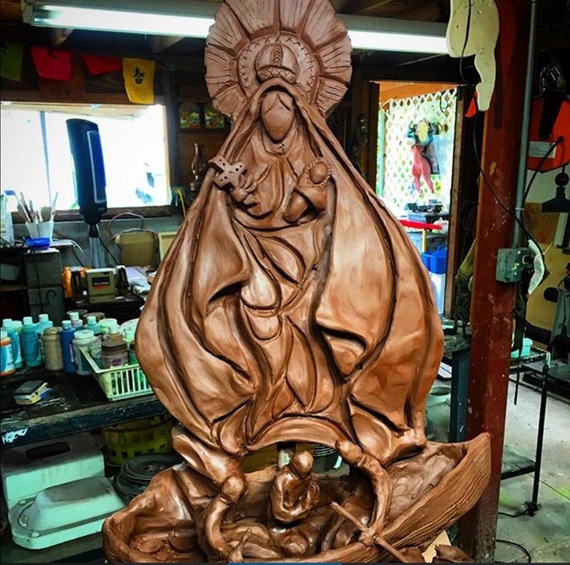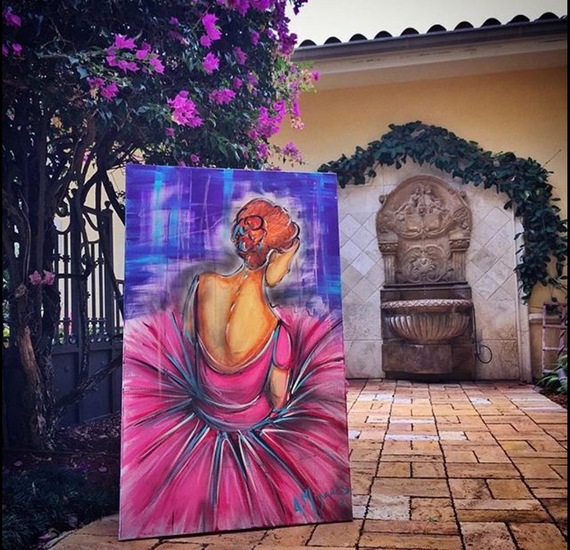 Calling all HuffPost superfans!
Sign up for membership to become a founding member and help shape HuffPost's next chapter