The Korean tradition of deep-sea diving for oysters, sea cucumbers, abalones, sea urchins, and squid dates back to the 5th century. Originally, it was a male-dominated profession, not all that surprisingly. However, by the 18th century, women divers, also known as Haenyo, or "sea women," far outnumbered men.
Diving is no easy job. Haenyo had to descend up to twenty meters in freezing cold water without any equipment, holding their breath for over two minutes at a time. Through mastering the craft, many women replaced their husband as the primary breadwinners of the home.
Fast forward a few centuries to 2016, where the tradition of Haenyo still exists, though perhaps not for long. New York-based photographer Mijoo Kim set out to document the resilient women who have dedicated their life to the art of diving. "These women divers are carrying on a Korean legacy and will be the last of their kind," Kim wrote in an email to The Huffington Post. "They are the last generation of Haenyo."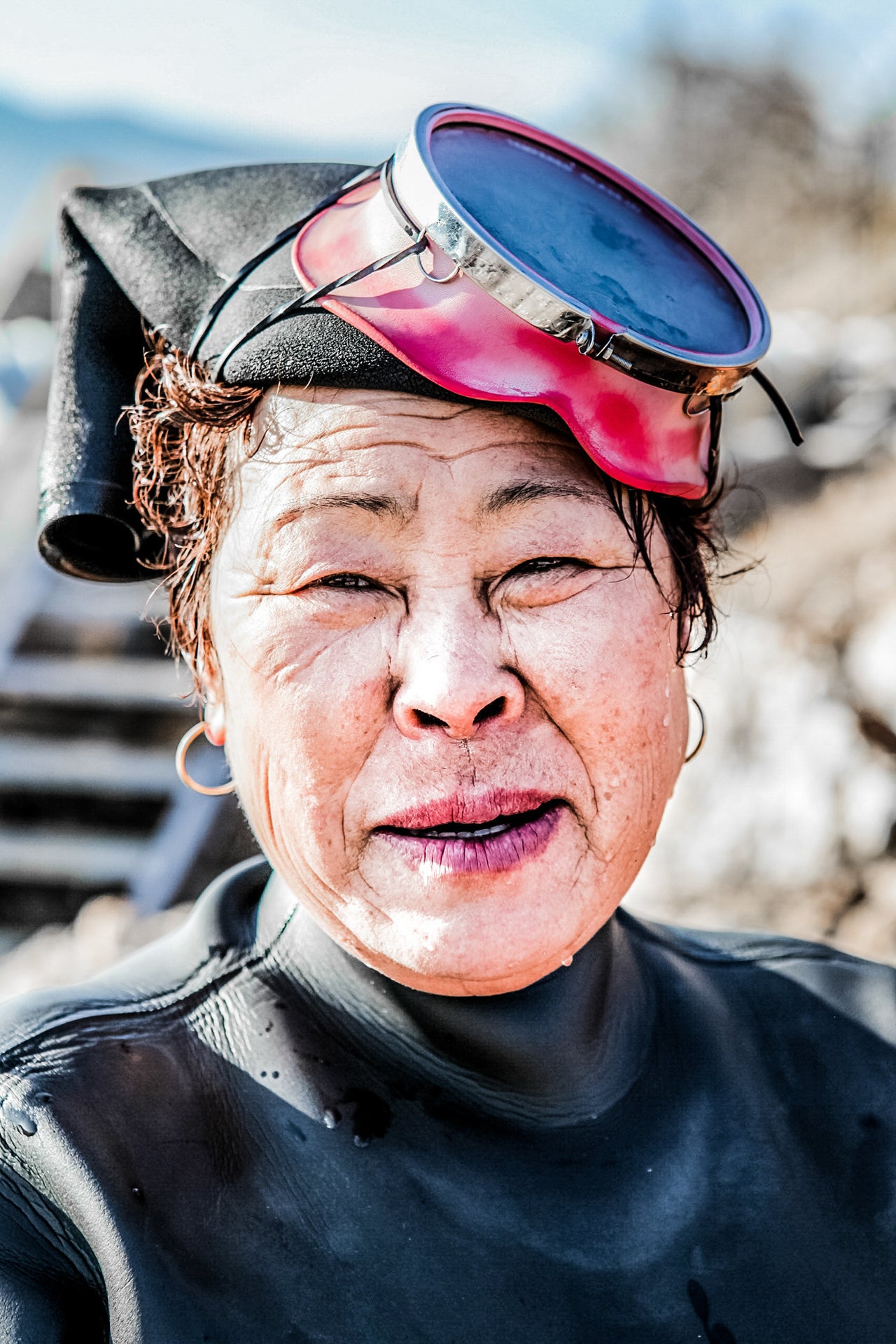 Kim, a Korean woman herself, has long viewed photography as a vessel through which to tell stories about her cultural heritage. She was particularly drawn to the Haenyo who, despite their lasting legacy and intense work ethic, remain largely unknown outside of Korea.
The shooting process was not an easy one. Kim would wake up around 4 a.m. to accompany Haenyo on their deep sea journeys. She drove two hours to South Korea's Gijang County in the dead of winter ― whose temperatures, in 2013, the year Kim created the series, averaged around 30°F. Yet winter is sea urchin ― or uni ― season, so winter is when the Haenyo get to business.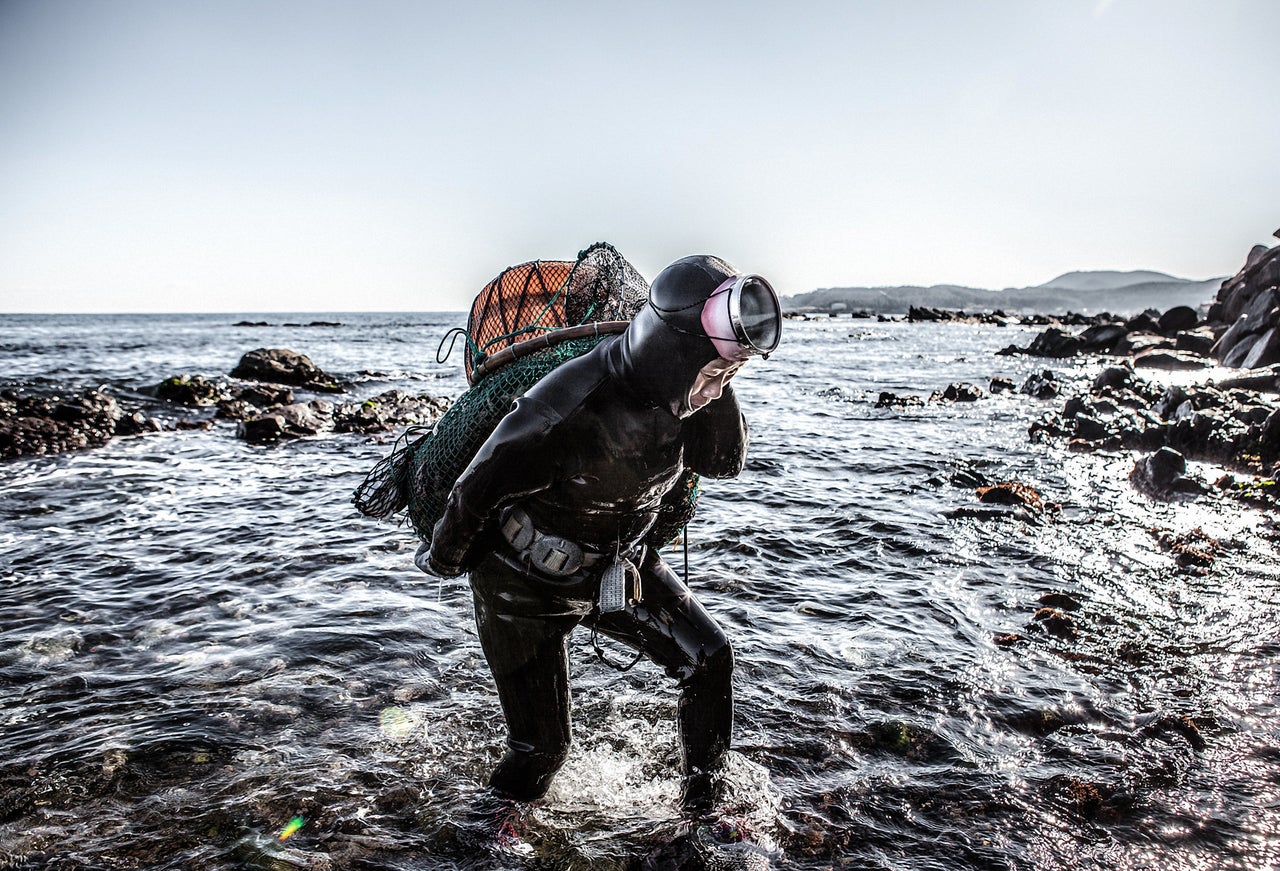 "The first day I tried to take photo underwater, that was the hardest day of shooting," Kim said. "I thought I was a good swimmer. I also was so confident, and I was so excited to be able to shoot underwater, but the underwater situation is not easy at all. I couldn't even follow them. They seemed like young mermaids to me—so fast and flexible. I didn't even see any sea urchin because the sea urchins look just like rocks in the water."
Kim's resulting series features images of the Haenyo both in action and at rest, showing the intensity of their daily regimen as well as the expressions on their faces. The most powerful images zoom up close on the women, their faces smushed by the slick wetsuits swallowing their heads. Exhaustion is written across their faces, tears welling in their eyes.
Through the series, Kim hopes to immortalize a women-led tradition that may not exist much longer. "I hope to share not only their beauty as women, but also their courageousness for facing such difficulties during their lives," she said. She hopes to continue the series whenever she visits Korea.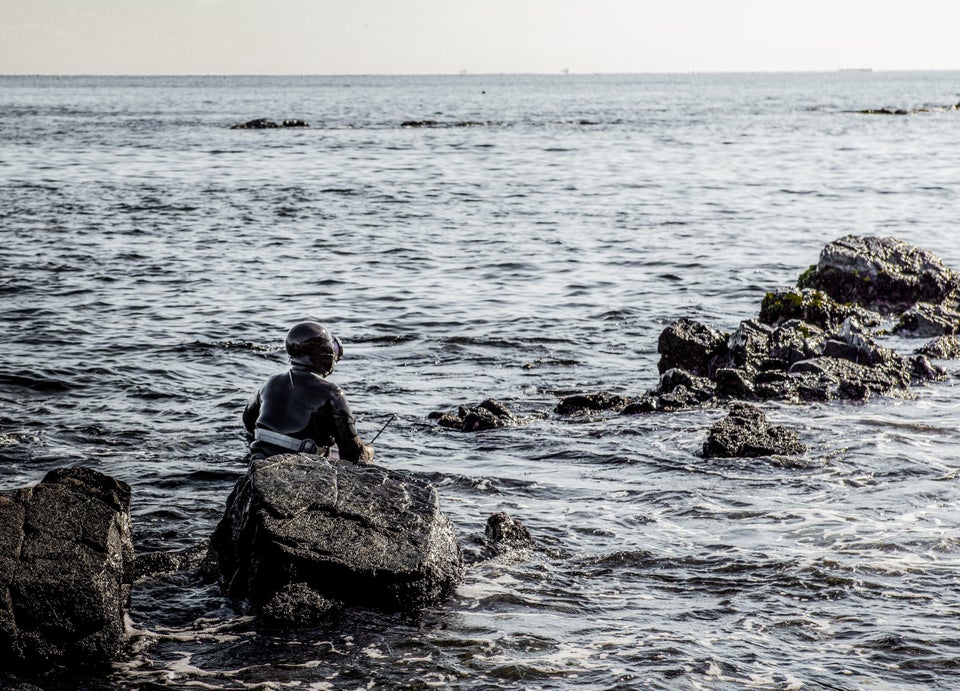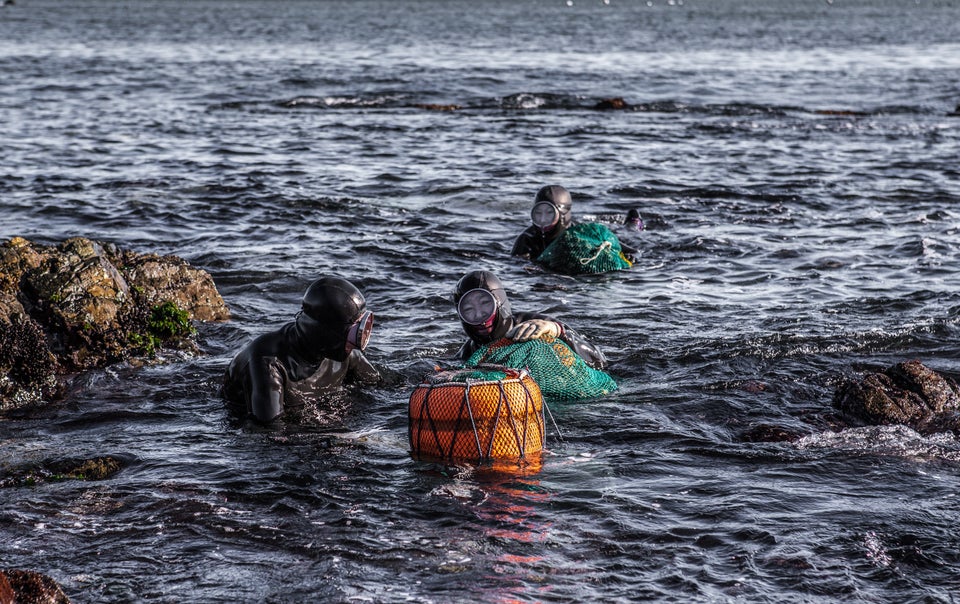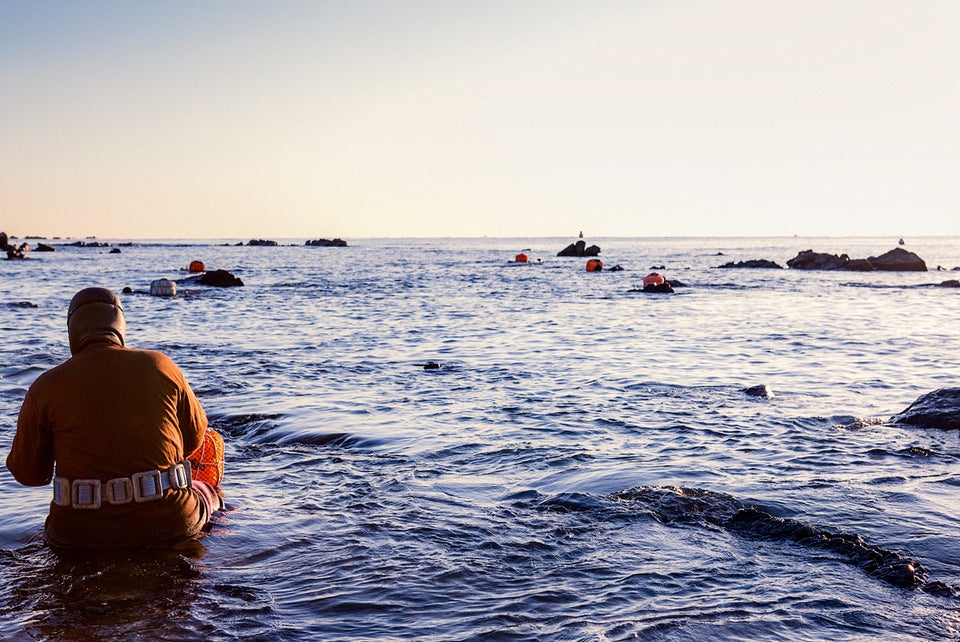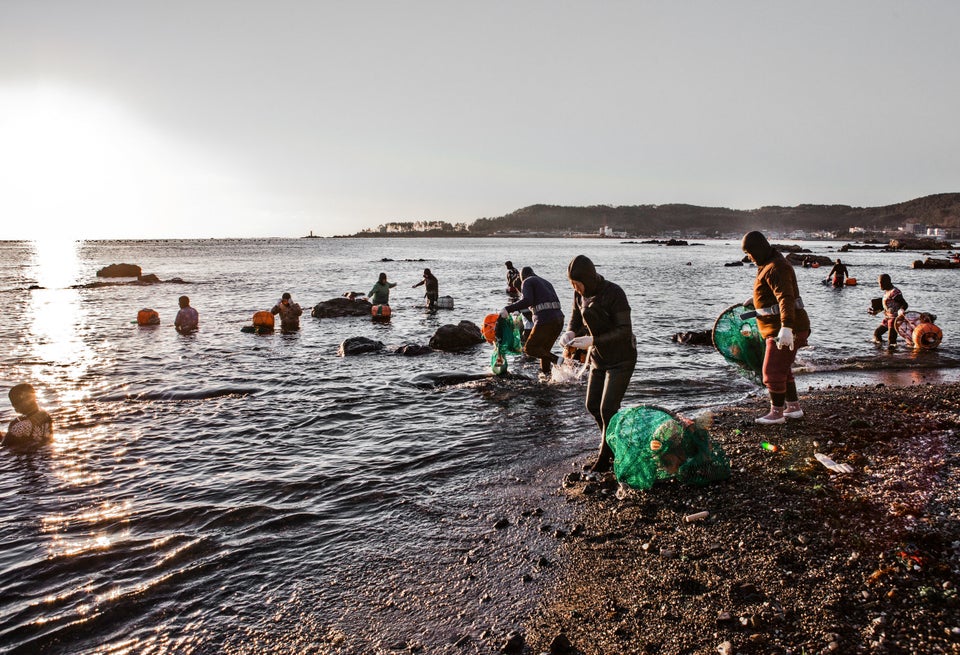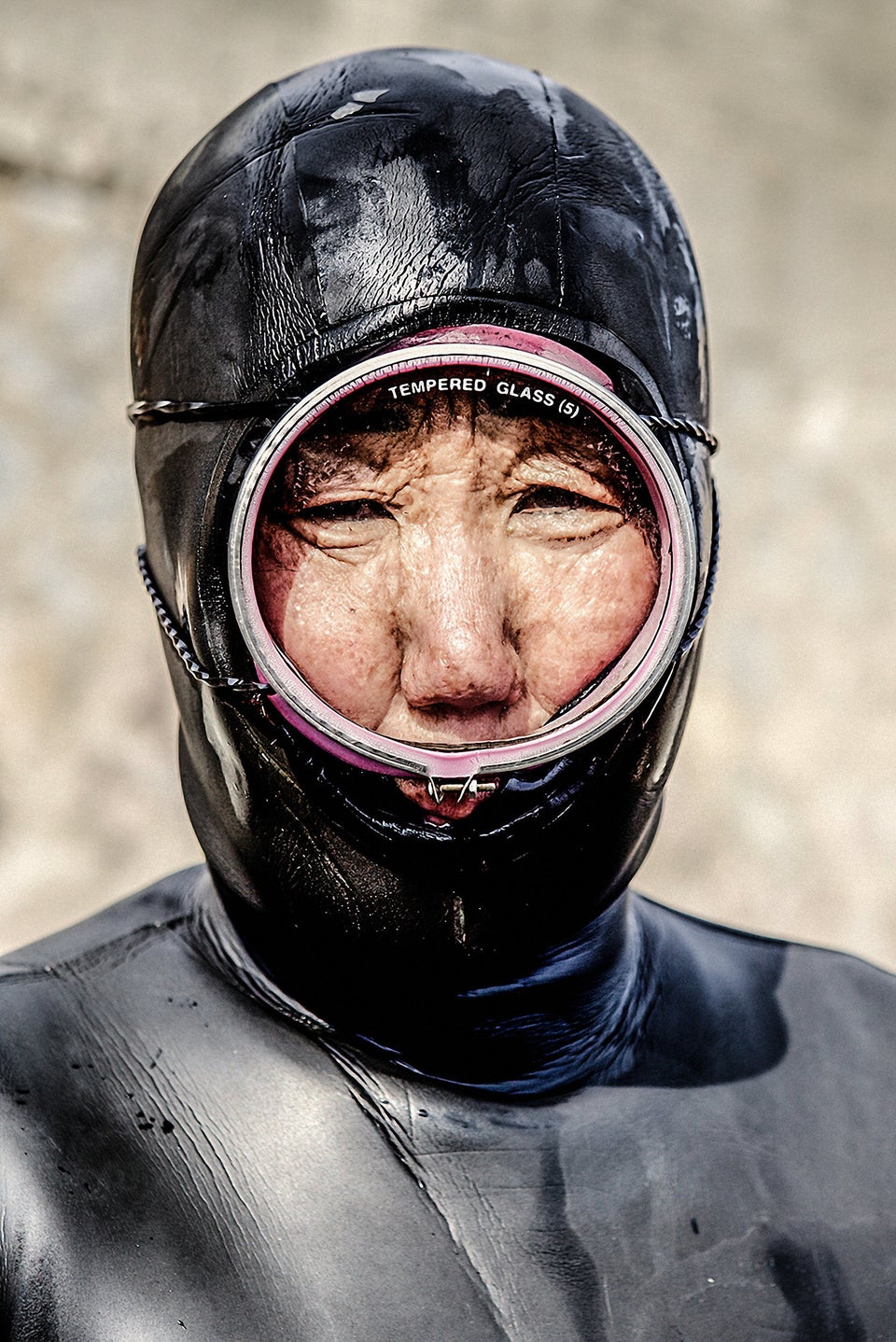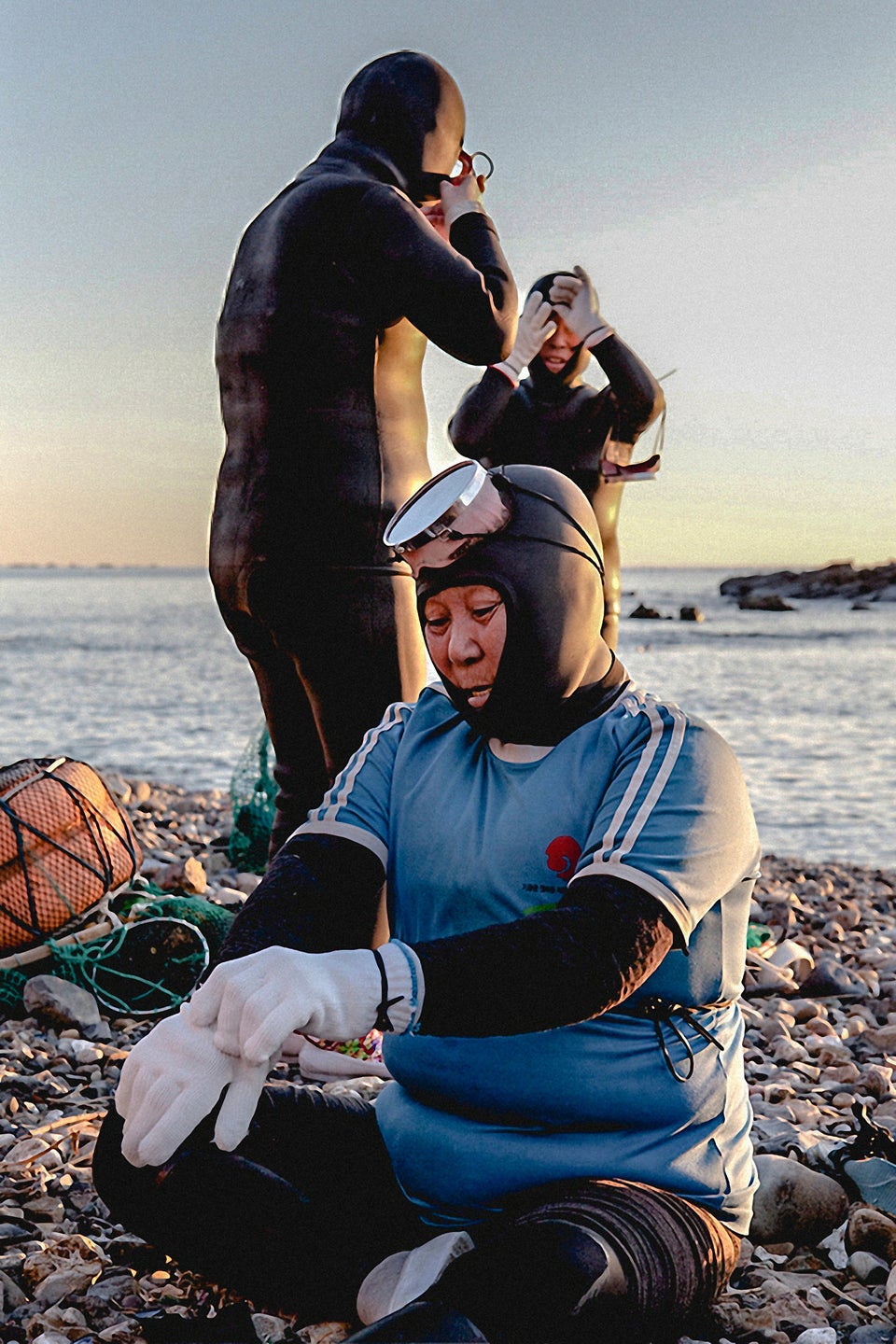 Before You Go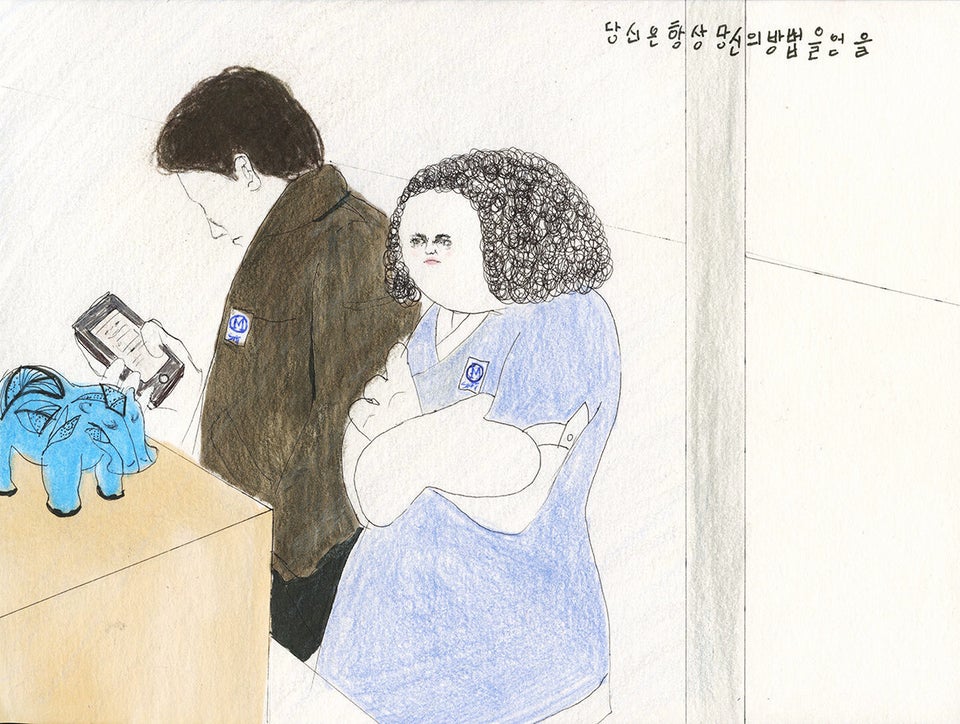 Bad Korean