Mika Brzezinski went all natural at the Women in the World conference on Saturday.
The "Morning Joe" co-host removed all of her makeup while on stage to make a point about female identity and independence. Brzezinski said that all too often women rely on makeup to give them a sense of power.
"Take it off!" the other women on the panel shouted at Brzezinski before she agreed to begin publicly wiping off the layers.
"It's powerful, but we become addicted to it," she told co-host Joe Scarborough on Monday morning.
Viewers of the conference noted that Brzezinski admitted to being "addicted" to makeup and told the audience that it has "owned" her and made her feel "less powerful" when she is without it. She said that she was once denied entry into the CBS building because she arrived without makeup and they did not recognize her.
Wow. @morningmika says that she came into CBS without makeup and they wouldn't let her in the building. They didn't recognize her. #WITW14

— Elizabeth Plank (@feministabulous) April 5, 2014
Other viewers were stunned when she began smearing off her eyeliner in front of the audience.
Brzezinski said that the panel also talked about the "oversexualization of women in the media" during the conference Saturday. Gender inequality in the media has been spotlighted in recent days after a study found that there is nearly a 2-1 difference in content contributed to news organizations by men than by women.
Watch the "Morning Joe" co-hosts talk about the conference in the video above.
Before You Go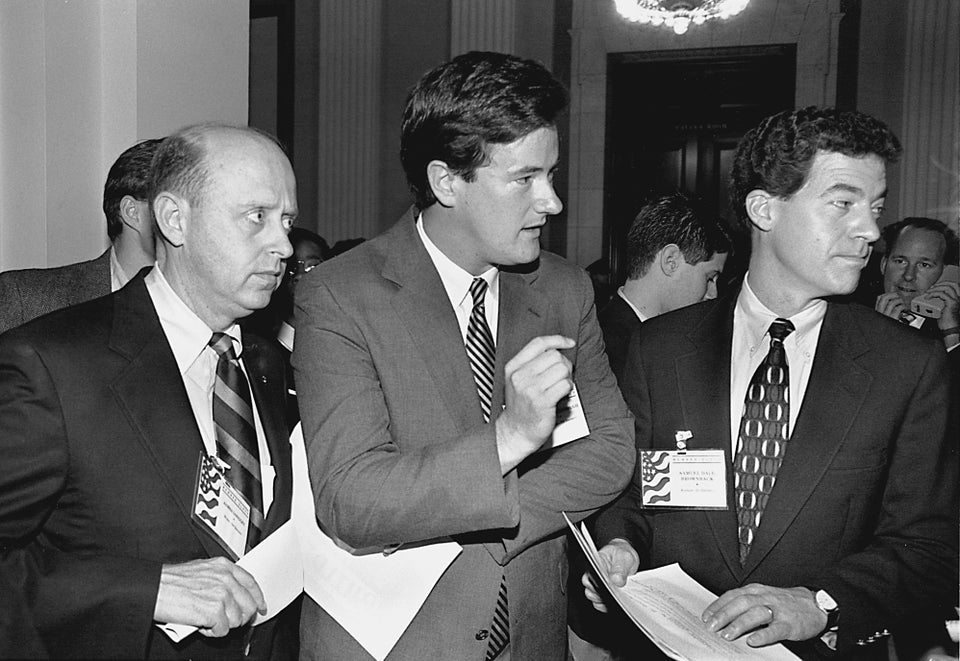 Joe Scarborough Through The Years
Popular in the Community