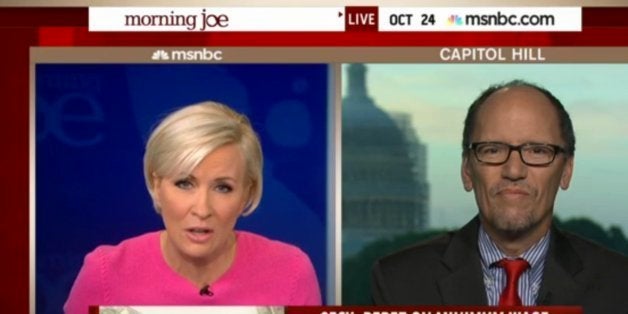 On Friday morning, MSNBC's Mika Brzezinski was very clear with where she stands on minimum wage in the United States.
During a discussion on New Jersey Gov. Chris Christie's recent comments that he's "tired of hearing about" the issue of minimum wage, Brzezinski was quick to show that she's not tired at all. The "Morning Joe" co-host said it was "pathetic" how far the U.S. lags behind when it comes to raising the minimum wage.
"It is a joke that people have to work three jobs just to barely get by," she said firmly. "This shouldn't be what this country stands for."