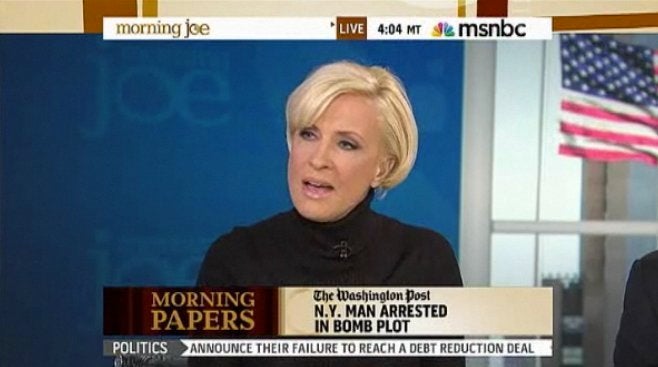 Mika Brzezinski let forth with an angry rant on Newt Gingrich and his criticism of the Occupy Wall Street movement, calling him "the biggest hypocrite in the Republican field" on Monday.
"Someone needs a bath and I don't think it's the people from Occupy Wall Street," the "Morning Joe" co-host remarked, after noting that Gingrich had received huge payments from the beleaguered housing agency Freddie Mac.
She suggested that the soundbite would make some people "wonder if they should even live in this country anymore, if that's who the Republicans are gonna pick as their nominee."
She continued to rail against the GOP contender, questioning his recent surge in the polls and saying that his comments "literally made my skin crawl."
"To hear Newt Gingrich standing on literally his high horse, after taking advantage of the system, cashing in on it, being literally the biggest hypocrite in the Republican field, probably in politics today, and then to cast aspersions and to speak down to these people as if they should be flicked away -- it's disgusting," she blasted.
WATCH:
Popular in the Community