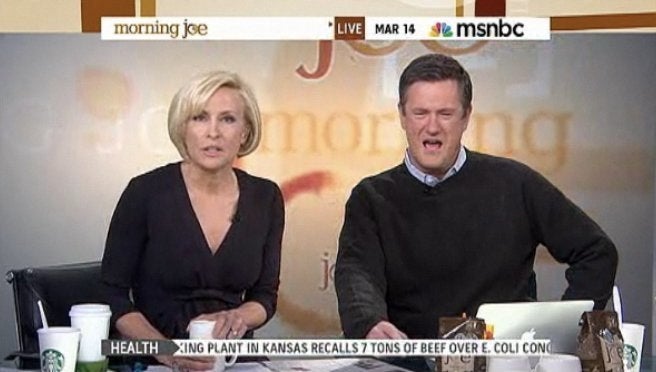 Mika Brzezinski used the news of the rift between Fox News CEO Roger Ailes and Sarah Palin to criticize Ailes and say he will "dump" his star commentator.
On Sunday night, New York magazine's Gabriel Sherman reported that Ailes warned Palin not to make her infamous "blood libel" video. When she ignored his advice, Ailes was infuriated.
On Monday's "Morning Joe," co-host Joe Scarborough wondered how Palin could run for the presidency if she refused to "take any advice outside of her own household." Brzezinski, though, focused on Ailes' relationship with Palin.
"They knew what they were getting into with her," she said, referring to Fox News. She then turned to Ailes.
"He knew exactly what he was doing [in hiring Palin]," she said. "To tell everyone to cool down after Tucson? Terrific. Thanks. A little late." (This was a reference to an interview Ailes gave after the Tucson shooting, where he said he had told his staff to "tone down" their rhetoric.)
Scarborough said that Ailes wasn't "sitting awake at night" worrying about Palin. Brzezinski said she agreed.
"I think he's going to dump her actually," she said. "He's going to hire her for the same reason that he's going to dump her. Welcome to television."
Scarborough said he didn't understand what Brzezinski was getting at. She said that was because "you're a man in television."
WATCH:
Calling all HuffPost superfans!
Sign up for membership to become a founding member and help shape HuffPost's next chapter