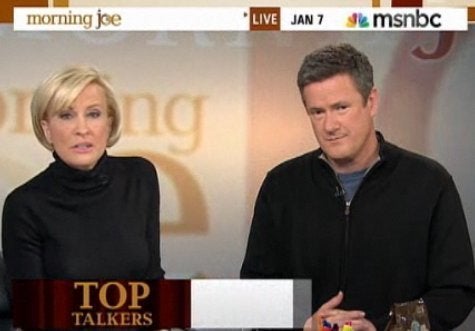 Usually, Joe Scarborough is the one who makes the gaffes on "Morning Joe." But on Friday, Mika Brzezinski was the one who made the inappropriate slip.
While reading some copy off the teleprompter, Brzezinski accidentally mispronounced the word "dip." Though there's a sound over part of the word, but it's clear from everyone's reaction that something out of the ordinary happened.
WATCH:
Scarborough brought the incident up later in the show.
"Do we wanna roll tape from earlier today to see who said the inappropriate thing today?" he said.
No! I apologize," Brzezinski said. "You're the one, Chris [Licht, the show's executive producer], with the seven-second delay. I don't know why you weren't at the ready." (That was a reference to the seven-second delay imposed on the program after Scarborough said the f-word on air two years ago.)