Twenty-two-year-old Mika Westwolf was walking to her home on the Flathead Reservation in Montana late at night in March when she was struck and killed by a driver who then allegedly left the scene.
Details quickly emerged suggesting an ideological element to the crash. The driver — identified by police as 28-year-old Sunny White — was with her young children, Aryan, 4, and Nation, 2. Many in the community believe White is a white nationalist and that the crash was intentional. And yet, more than two months later, White has yet to face charges stemming directly from Westwolf's death.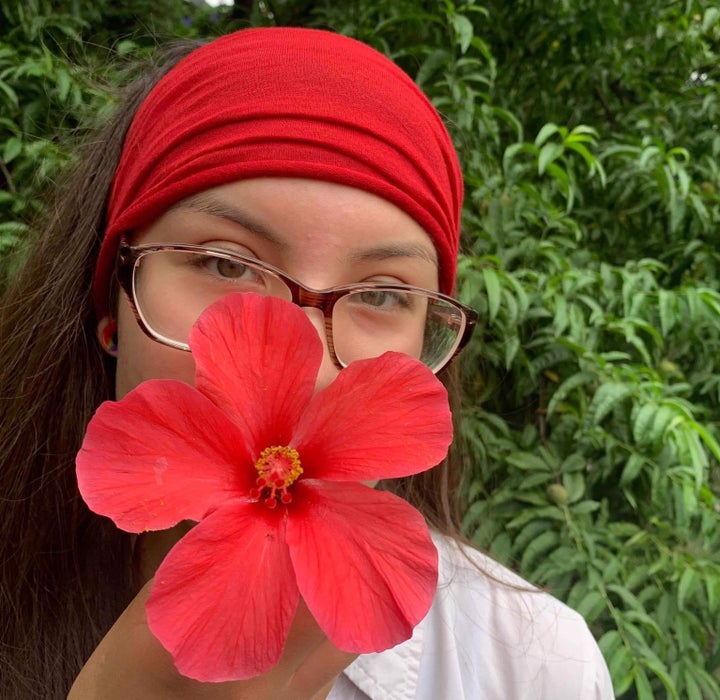 Initially, the Department of Justice reported inaccurately that White had been charged with vehicular manslaughter — in fact, she was only charged with child endangerment, and the children were removed from her care. Those charges were then dropped on April 6 by Lake County Attorney James Lapotka, who told Popular Information he needed "more time" to collect evidence, including results from search warrants of White's and Westwolf's phones and toxicology reports performed on both women. He declined to specify why he sought results for Westwolf in addition to White.
Now, more than 10 weeks since Westwolf was killed, her family members say they're frustrated by the pace of the investigation and what they describe as total radio silence from police. They still don't know exactly how Westwolf died.
Westwolf's mother, Carissa Heavy Runner, described her daughter as "adventurous, fun, energetic, curious and very smart." She told HuffPost that Westwolf was an avid reader, wrote poetry and danced in powwows "since before she could walk." Her daughter loved being outdoors, hiking and climbing, and was overjoyed when she was selected to participate in an Indigenous cultural exchange program in Nepal, she said.
"She came back ready to take on the world," Heavy Runner said.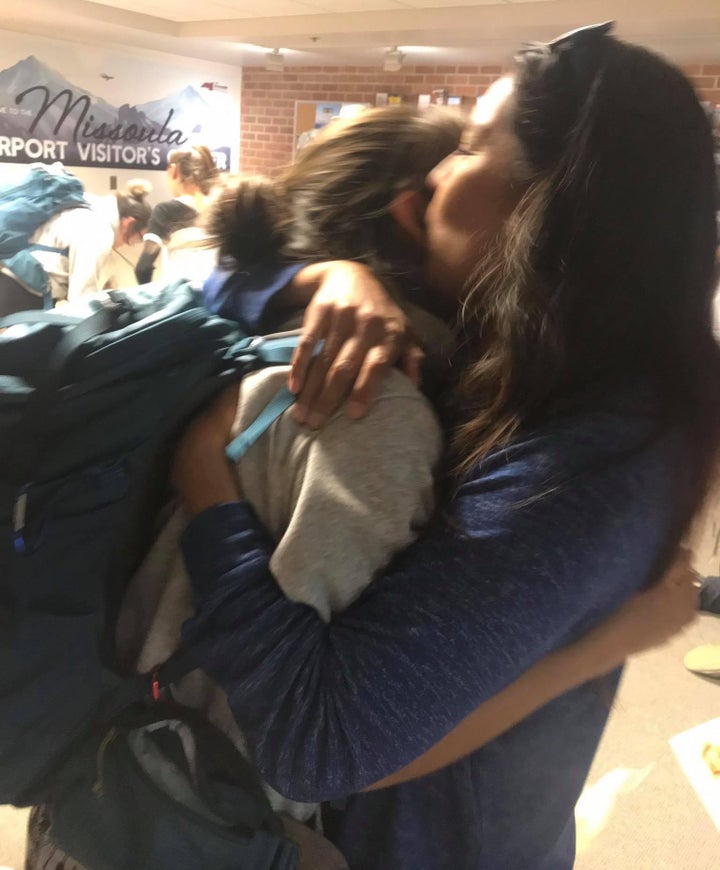 The family has yet to see any documentation regarding the crash. If White isn't charged over the death, Erica Shelby, a legal advocate for Westwolf's family, believes that there could be enough information to file a wrongful death suit. The priority right now, however, "is just finding out answers of what happened," Shelby told Huff Post. "We haven't seen anything to indicate to us that this is just a hit-and-run, so we haven't been able to rule anything out."
The Montana Human Rights Network believes that Westwolf's death deserves to be investigated as a hate crime, citing unverified "community reports" that White — who the network says its research suggests could be a white nationalist — "intentionally ran down" the Indigenous woman.
But for White, the story doesn't end with the Highway Patrol investigation.
Six days after the crash, police allege, White — who'd lost custody of her kids — broke into the house where her children were staying with their father and took the children, prompting authorities to issue a Missing Endangered Person Advisory. White later pleaded not guilty to charges of felony burglary, felony parenting interference and misdemeanor criminal mischief. She wasn't in custody as of Monday.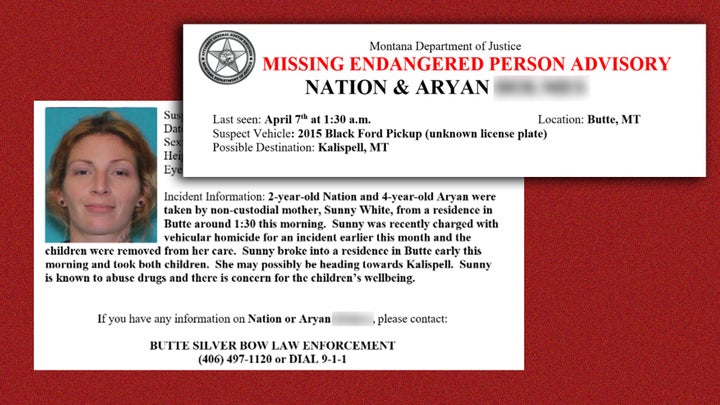 Meanwhile, the investigation has been marked by bureaucratic delays and unanswered questions.
Shelby told HuffPost that as of June 9, toxicology screenings and the autopsy had been completed and that authorities were waiting on a peer review of the crash reconstruction before the lead Highway Patrol investigator could file a report.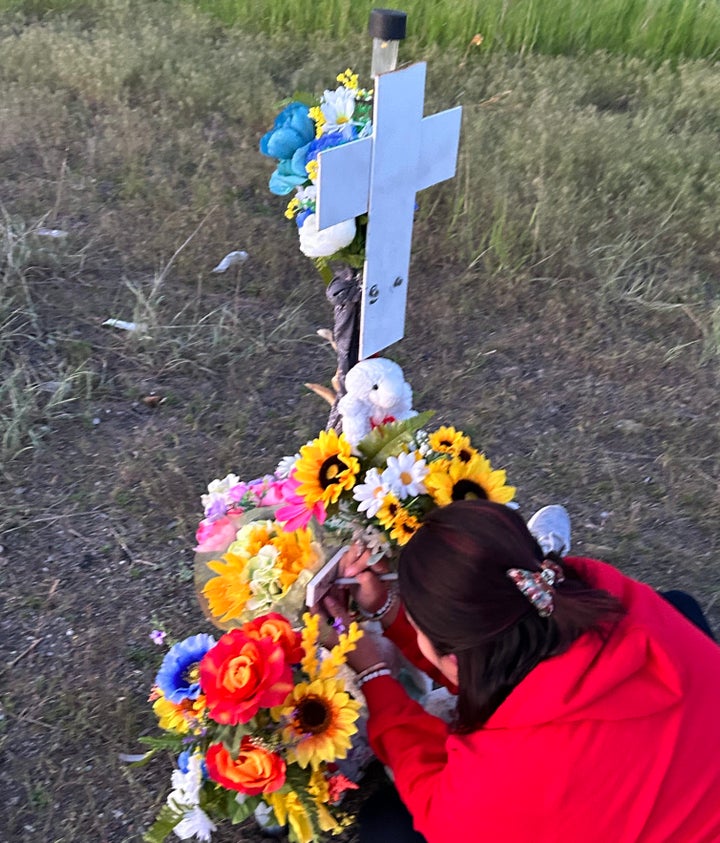 "There was no indication that this was an intentional act," Lapotka told HuffPost, citing what he has learned from the Highway Patrol. "This incident happened sometime before 4:15 a.m. on an unlit, rural section of Highway 93. I expect more information will be released sometime soon."
"I just want to know the truth about what happened to my girl," Heavy Runner said, "and for it to get properly looked into, investigated, and to take that seriously, that's what matters to me. And that's what I want to help other families get, being in this situation."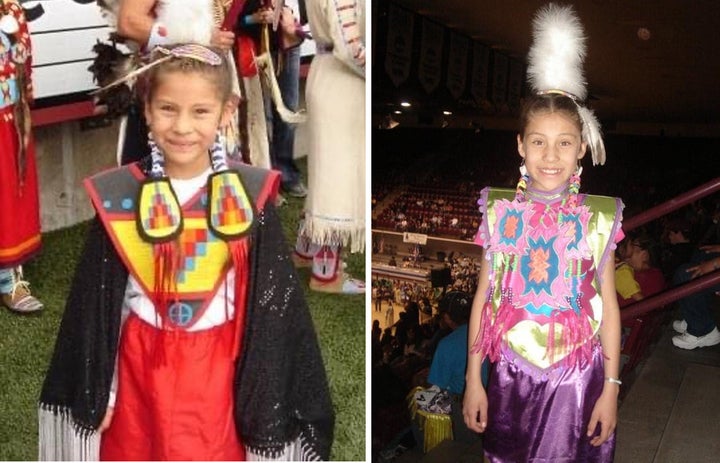 Instead, Heavy Runner said, the Highway Patrol investigator has been "condescending, negative and almost victim-blaming," and she and her husband are learning from other families that this is emblematic of other Indigenous people's experiences with law enforcement.
Heavy Runner hopes that Mika Matters, a four-day awareness walk this week, will help Montana state agencies "to take proactive measures to address these disparities, acknowledge their shortcomings, and rectify their due diligence during investigations." One contributor to a GoFundMe for Mika Matters wrote, "I am BAFFLED that the perpetrator is still roaming free after a fatal hit and run"; another said they donated "so that all the Mika's of future generations get to walk home safely."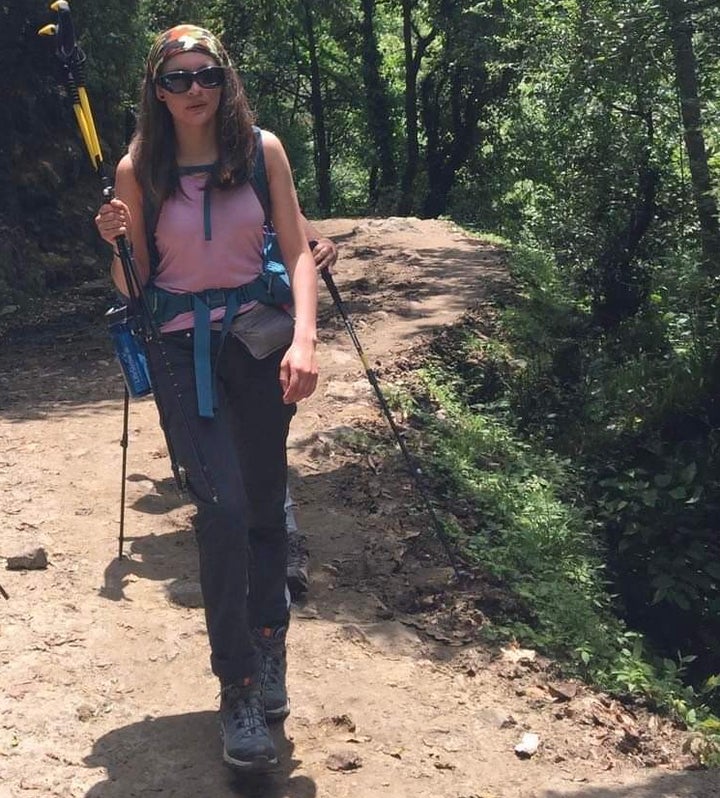 "It makes it so much harder, I believe, to move on, and to grieve, and to heal," Heavy Runner told HuffPost about the family's frustrating interactions with the Highway Patrol. "Losing your loved one [is] traumatizing enough, but the people who are supposed to be helping you — and how you got to talk to them, and be treated by them? That makes it so much worse. I could see why a lot of people have a negative outlook towards law enforcement … how they treat people, talk to them, if they check in. To me, that says a lot."
A spokesperson for the Montana Highway Patrol did not respond to several calls and messages from HuffPost.
Westwolf was a "very spiritual person and just wanting to live outside, live in the mountains, be self-sustainable and live off the land," her mother said.
"Nepal was a very life-changing experience for her," Heavy Runner told HuffPost. "That's what I've always wanted from my girl — to see the world, to be the places where I have never been, and to dream big and believe that she could achieve anything. And that's just how she was — she was very headstrong, smart, and she had already accomplished so much in her 22 years of life."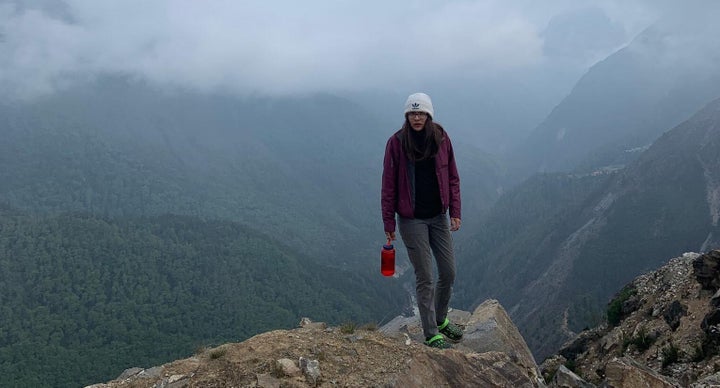 Subscribe to our true crime newsletter, Suspicious Circumstances, to get the biggest unsolved mysteries, white-collar scandals, and captivating cases delivered straight to your inbox every week. Sign up here.
Support HuffPost
The Stakes Have Never Been Higher
Popular in the Community