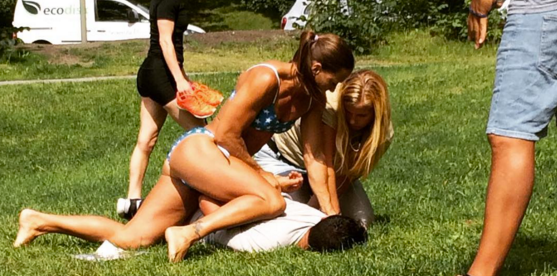 When Swedish police officer Mikaela Kellner nabbed a pickpocketing suspect Tuesday, she had no idea the arrest would be so, er, arresting.
Kellner, an officer with the Stockholm Police Department for 11 years, was off-duty sunbathing with friends when a man claiming to sell magazines for homeless people came up to them. Though Kellner and friends declined to buy anything, the man kept hanging around.
That's when she started thinking something was up.
"I told my friends to keep an eye on their things," Kellner said, according to UPI.com. "But as soon as he left, one of my friends said, 'Where did my mobile phone go?'"
Kellner suspected that the man had used his magazines to cover the phone so he could take it without being noticed. She felt she had to do something before he got away.
"There was no time, so I ran after him, maybe 15 meters or so," she told TheLocal.se. "One of my friends is also a police officer, so we got hold of him. He tried to get away so we held onto him harder," she said.
Kellner said that when her professional instincts kicked in, she didn't give her attire a second thought.
Her methods may be unorthodox, but they have helped the officer build a reputation on social media. In December, a video showing Kellner doing parkour in her police uniform also went viral after it was posted on Facebook.
Related
Before You Go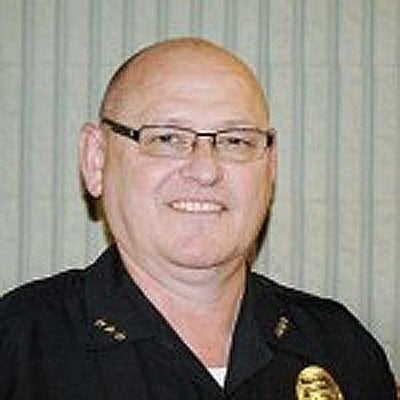 LOL Cops
Popular in the Community