Based on the photos, it's easy to assume Meyer is enjoying an epic – and seemingly never-ending – summer getaway. The Nebraska native, who is gay, is actually is in the midst of a three-year journey that will take him to all 417 National Park Service (NPS) sites in America. When Meyer completes the journey in 2019, he'll not only join a group of about 40 people to have visited all of those sites, he'll also reportedly become the youngest person to do so. And that's not all: he'll also become the first person in history to hit all of those sites in one continuous trip, according to the NPS. (He reached the halfway point Aug. 14, when he visited Mount Rushmore National Memorial in South Dakota, his 209th site.)  
The feat, Meyer told HuffPost, will stand as a tribute to his father, Larry, who died of esophageal cancer at age 58. Meyer, who was 19 at the time of his father's death in 2005, says it "totally changed" his world view. "He was a good Midwestern Protestant who thought you work hard, and then when you turn 65, you get to follow your dreams," he said. "He never got to that point."
Days after his father's funeral, Meyer embarked on his first road trip through Minnesota and South Dakota, and has continued to travel every year since then. The plan to visit the national parks came about as Meyer's 30th birthday loomed, and coincides with the NPS's Find Your Park initiative, which marks the organization's centennial anniversary. He travels in between sites in a white, windowless cargo van he's nicknamed "Vanny McVanface" which fits a queen-sized bed and is outfitted with solar panels to power a small refrigerator and other electronics. "I wanted to do something bigger and more epic as a way to honor my father and honor this lesson that I'd learned," he said, "and share that lesson with other people so that they didn't have to learn it the same way I did."
When Meyer kicked off his trip in April 2016, he opted not to reveal the fact that he was gay and a practicing Christian, fearing that his sexuality and faith would impact sponsorship. (His current roster of supporters includes Grand Canyon Whitewater and outdoor apparel retailer Mountainsmith, among others.) He soon changed his mind. "I looked at the travel industry and at the outdoor industry, and I saw no role models," he recalled. "At that point, I decided it was more important to embrace those unique aspects of me." In addition to honoring his father, he hopes the trip will show LGBTQ travelers that America's national parks are inclusive and welcoming. He poses with rainbow flags and other Pride-themed paraphernalia for photos at the parks, and hasn't encountered any issues with staff or visitors to date. "I'm so thankful that we're at a time in history that I can do that, and not worry for my physical safety in a way I might have 10 or 20 years ago," he said.
Meyer, who sang professionally at the Washington National Cathedral in Washington, D.C. before beginning his journey, helps finance his trip with singing and speaking engagements at churches across the country. He's perfectly at ease with identifying as a gay man of faith, but admits coming to terms with that wasn't easy. "It took me until my mid-20s to come to a place where I was able to accept that I was gay, and that I didn't have to lose my Christian identity in order to accept it," he said. "I feel so fortunate that I was able to come to a healthy place with both of those identities, so it's my responsibility to help others get there, too."
Even more conservative parishes have welcomed his presence, he said. "Sometimes the pastor will say to me, 'Our church has never spoken about LGBTQ issues. I want you to come in so that when we get approached about [performing same-sex weddings] and we have to vote as a church council, people will be able to say they know someone who is gay,'" he explained. "I'm like, geez, no pressure!"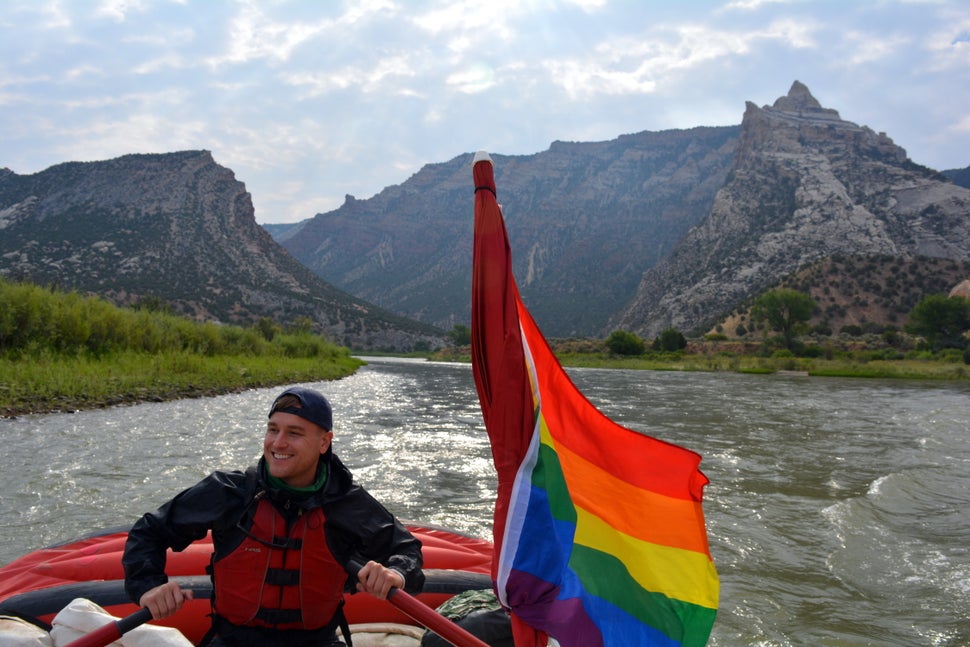 In the future, Meyer would like to write a book about his experiences, and dreams of hosting a Travel Channel series that would focus on queer-friendly destinations across the U.S. one day. "I want to show people places in their own backyards that they never knew about," he explained, "and show them they don't have to Eat, Pray, Love in Italy, India and Indonesia to have a transformational experience."
Regardless of what comes next, Meyer hopes to inspire would-be travelers, especially those who identify as LGBTQ, through social media. "It's the most challenging thing I've ever done in my life and also the most fulfilling," he said. "It's allowed me to have experiences that a prairie boy never thought he'd get."
Follow along with Mikah Meyer's adventures on his blog, "Travel Beyond Convention," here.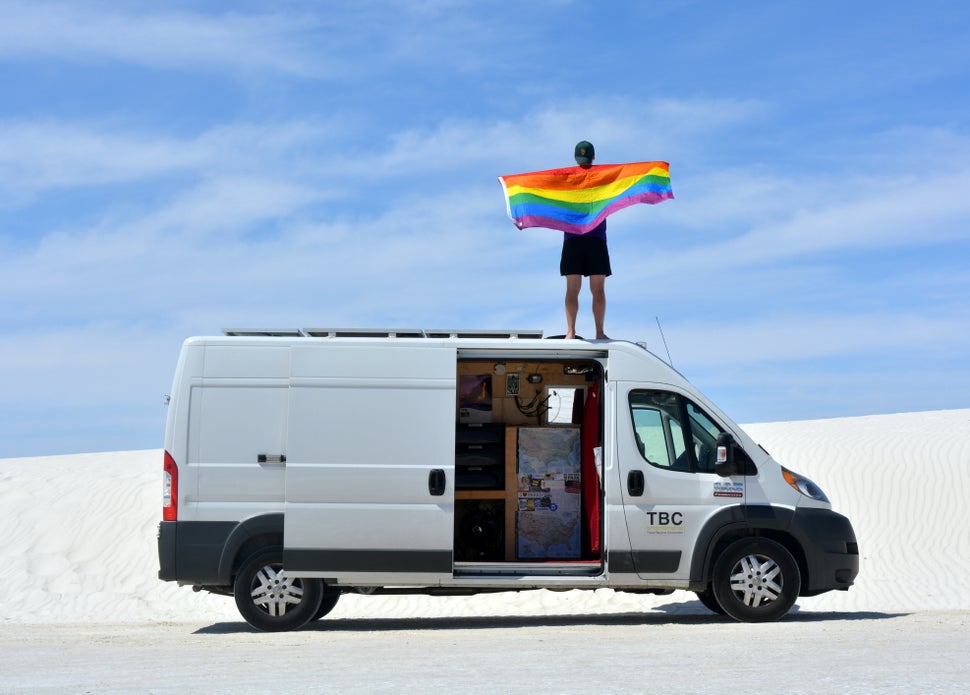 REAL LIFE. REAL NEWS. REAL VOICES.
Help us tell more of the stories that matter from voices that too often remain unheard.
BEFORE YOU GO
PHOTO GALLERY
The Essential Packing List For Traveling Solo