A 16-year-old high school cheerleader did 44 consecutive back handsprings at her school's Homecoming game, believing she'd broken a Guinness World Record.
"I was looking at world records and I just happened to see the most consecutive back handsprings," she said in an interview with Fox Atlanta. "I clicked on the link and I was like, 'Oh, she did 36, I think I can beat that.'"
The feat only took about 34 seconds, and as Clark performed, cheers from her teammates and her coach grew louder and louder as she approached the previous record number of flips and then passed it significantly.
"Most people can say, 'Well, I won state, I did this.' Now I can say I'm a world record holder,'" the teen said.
But after reports surfaced that Clark's feat had not officially earned her a spot in the record books, HuffPost reached out to a Guinness representative for clarification. A Guinness World Records public relations representative said that Clark's attempt is invalid because her application did not contain evidence of the event and the official number of back handsprings to beat is 53, not 36.
"A young woman in Texas set the record this past September but it has not been publicized as it was filmed for a UK television show," the Guinness World Records representative said.
But Clark still has a shot -- shortly after the feat, she had already set a new goal for herself.
"My senior year, I'm going to flip field goal to field goal and try to break my record," she said.
CORRECTION: The original article stated, as according to Clark and other reports, that she had broken the record for consecutive back handsprings. The Huffington Post later confirmed with Guinness World Records that she had not broken the record, and the article has been updated throughout to reflect that information.
Watch Clark's amazing flips in the video above.
Before You Go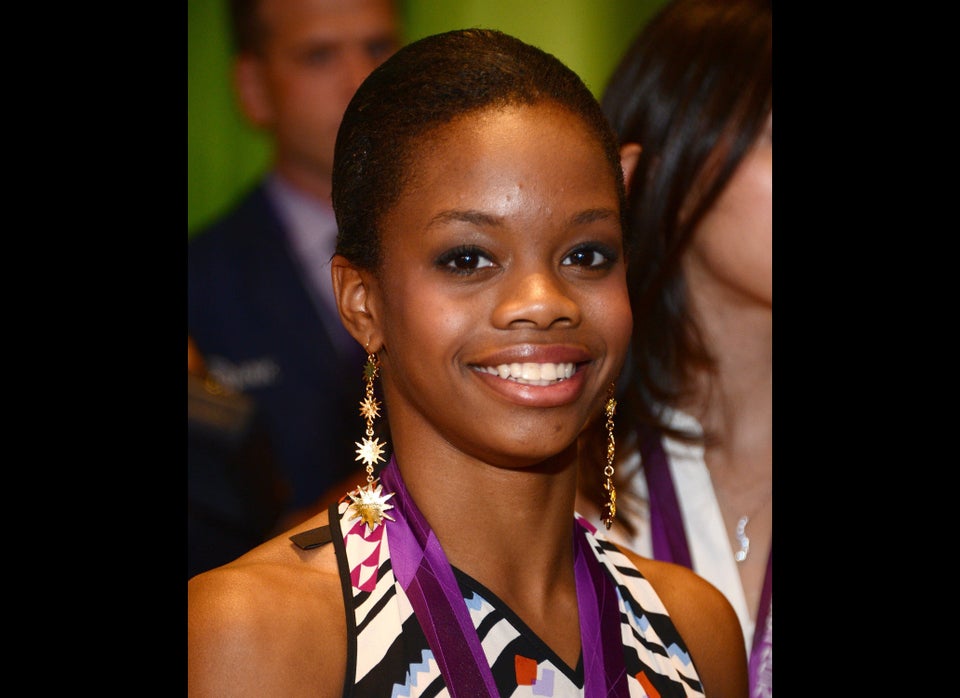 Gabby Douglas
Popular in the Community