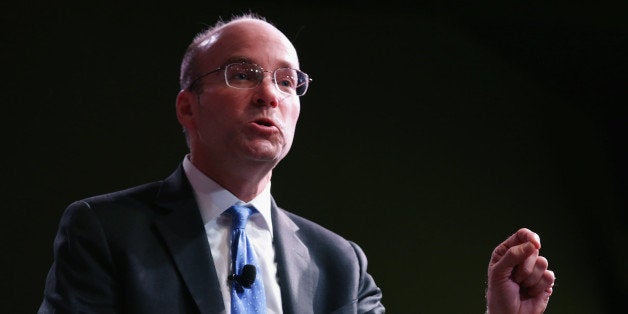 YA CAN'T MAKE IT UP - Wesley Lowrey, 23-year-old Congress/politics reporter for the WashPost, responding on CNN to suggestions that he should have obeyed police amid a riot: "[L]et me be clear about this: I have LITTLE PATIENCE for talking heads."
Here are a few things that Mike Allen has had two days to get right, but probably struggled with, given the fact that he and Chevron were probably doing some over-the-shirt stuff for the past forty-eight hours.
1. Wesley Lowery's last name is spelled L-O-W-E-R-Y. Like Camper Van Beethoven's David Lowery. Or "flowery" with the "f, for failure" removed. It is not spelled L-O-W-R-E-Y, like New York Magazine's Annie Lowrey. You can just check Wesley Lowery's Twitter account, where his name is spelled correctly. Or anywhere else his name is mentioned.
2. Wesley Lowery is 24 years old. Not 23. More on this in a moment.
3. Wesley Lowery was not "amid a riot" at the time he was arrested. He was "amid" a McDonald's. For some, McDonald's is a "riot of flavor," or a "riot of savings," or a "riot of coming gastrointestinal distress." But there was no other "riot" occurring. Lowery was charging his phone at a McDonald's. There wasn't a riot inside the McDonald's nor was there one outside it. This is not in dispute. Had there been a nearby riot, Lowery would have said, "Hey, I'd better go cover this riot, for the Washington Post."
4. Wesley Lowery did not fail to "obey" the police. Neither did our own Ryan Reilly (spelled R-E-I-L-L-Y), who was also arrested, for that matter. As Post Executive Editor Marty Baron notes, Lowery was "illegally instructed to stop taking video of officers." As that instruction was illegal, Lowery didn't follow it. He did, however, comply with the police's instructions to vacate the McDonalds. He was given "contradictory instructions on how to exit," Baron said, and while attempting to make sense of said instructions, he "was slammed against a soda machine and then handcuffed."
So those are four things Mike Allen got 100 percent wrong. YA CAN'T GET IT RIGHT, apparently.
Why make note of Lowery's age? This is a thing that Mike Allen likes to do to good reporters when he's got no real factual claim to back up the notion that they have truly demonstrated they are incompetent and inexperienced. The implication is that had Lowery been older, he would have known better and ... sucked up to the police officers? Been a more terrible journalist? Many journalists mature into even more-seasoned questioners of authority. Not Mike Allen, though. Chevron thanks him.
Slack and Lowery basically committed the same sin, in Allen's eyes, which was questioning entrenched power. Slack put a quote from a watchdog agency in the lede of a story that went on to demonstrate that the watchdog agency was correct. Lowery questioned the police's justification for rousting him from a McDonald's. These are big no-no's in Allen's world, because if you do that enough, you won't have sponsors to underwrite your tip-sheet of yesterday's stories.
Before You Go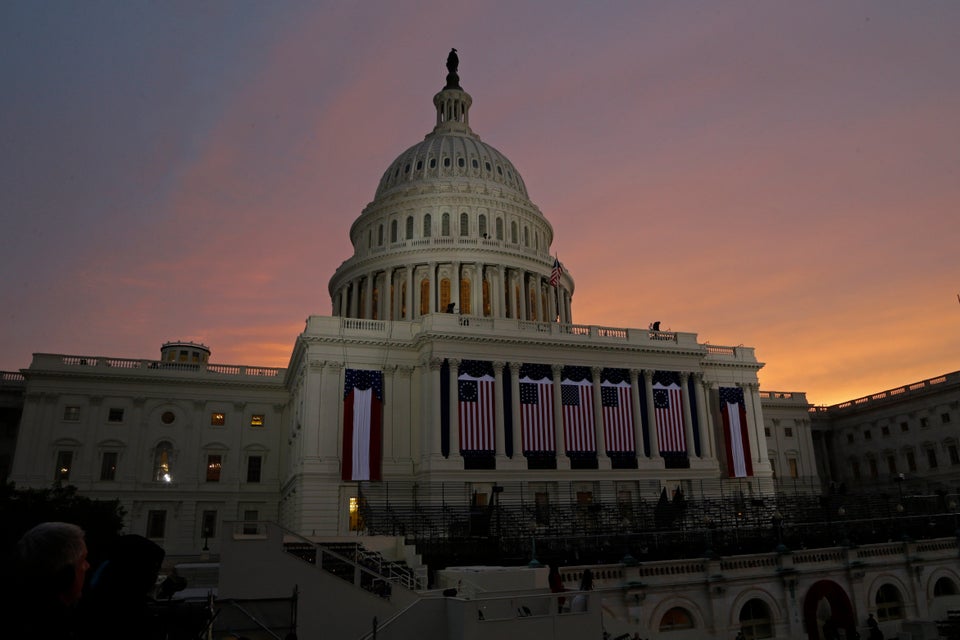 U.S. Capitol Photos
Popular in the Community