CBS officials met with GLAAD, and I had hoped that things would get better. GLAAD was also concerned about the depiction of transgender characters on the various procedural shows.
So I was literally stunned into silence the other night when we tuned in to the second episode of the season. I had heard that the writers were planning to turn Molly into something more like the assorted hard-ass women characters McCarthy plays in her successful movies, so I expected the show to be a bit more coarse.
Ha. In the first 15 minutes I counted:
A lesbian-prison-bitch joke
A lesbian-prison-rape joke
A straight-men-perceived-as-gay joke
A soap-on-a-rope-in-the-locker-room joke
A Carl-kissed-a-trans-woman-ha-ha-ha joke
Misgendering said trans woman, who is sitting right there, multiple times (her character is named Lousette, which has also been spelled "Lucette")
Asking said trans woman how she manages her genitals, followed by a joke
That's when I turned off the television.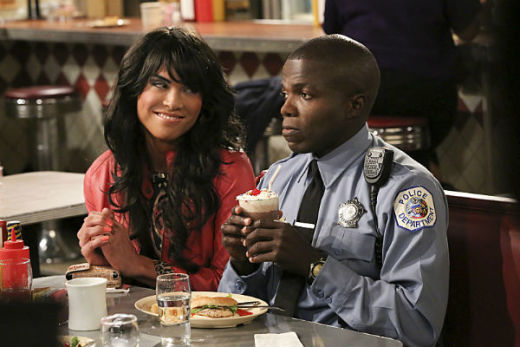 None of this was relevant to the actual plot; it was all filler and jokes. So I assume the writers are basically telling the LGBTQ community to fuck off and assuming that we'll laugh at what they want us to laugh about. No one, LGBTQ or otherwise, tells Billy and Melissa how to be funny. They are stars. She's a movie star! He's from Pittsburgh! They also mock fat people, old people, drug users, lonely people and so forth -- all those things that are just like being gay or transgender. Right? Oh, wait...
Here's the thing, CBS. This happens to be Transgender Awareness Week, leading up to the Trans Day of Remembrance on Nov. 20. A few facts to note:
In 2012, 53 percent of LGBTQ victims of murder were transgender women.
In 2013, Cemia (CeCe) Acoff of Cleveland and Diamond Williams of Philadelphia were both brutally murdered and then further harassed in death by the media coverage of their identities. They are just two among many, but they're the two closest to Pittsburgh.
Seventy-three percent of victims of anti-LGBTQ homicides were people of color.
These people's lives are not jokes. Right here in Pittsburgh we had three publicly known criminal incidents -- two assaults and a murder -- that involved members of our community who were gender-nonconforming. It's not funny, Billy, because maybe you know their uncles or second cousins or something. Maybe you've been to that bar on the South Side. You might even know the perps -- the murderers and the bashers. They might be fans! So might the survivors or the man who did not survive. Who knows?
And you and Melissa just reinforced the attitudes behind all of that violence. To what end? To prove you are funny? A hit sitcom on a major network isn't enough for you? Is it about art? Or free speech? I didn't hear you call Carl the "N" word. You don't describe your sister-in-law using the "C" word. But you take potshots at my community?
The truth is that I'm not going to miss your show. I simply have too many alternatives thanks to other networks, cable and Netflix. No biggie. And to my pleasant surprise, quite a few people today seem to be Googling for information on your homophobia and transphobia.
Let's be clear, Billy and Melissa: This is on you as well as the network. These jokes are homophobic, transphobic, and bigoted, and you are culpable for what people do with the hate you spew. I'd love if Billy had the decency to come down to the LGBTQ Community Center the next time he's in Pittsburgh and talk with 14-year-old trans and queer kids living on the streets because their parents rejected them. Or if he watched this video about the resources invested in helping these kids, one by one. Or if he sat in a TransPitt meeting to talk with men and women in their 50s and 60s who are just now brave enough to be their true selves. But I'm sure he's never going to do that. The only celebrities who do that are either under incredible duress for a major faux pas or allies. He's not either of those things.
From daytime to primetime, CBS has demonstrated that they are not invested in fair and interesting portrayals of LGBTQ characters. We get a few bones tossed our way, but they continue to exploit the most vulnerable among us for the sake of ratings.
But there's another message for my Pittsburgh readers and neighbors: If you are offended by the fact that a woman was beaten to a pulp, tied up with chains and thrown into a body of water attached to concrete, why are you listening to iHeart Radio? Why are you supporting "Trannies and Grannies" by supporting that station? Because they are cool? As long as we create the marketplace for this garbage, someone is going to produce it.
So it really comes back to us to stand up and live our beliefs and values. "Trannies and Grannies" just after Diamond was hacked to death and Cemia was tied to a cement block in a pond? It is your conscience, but it was their lives.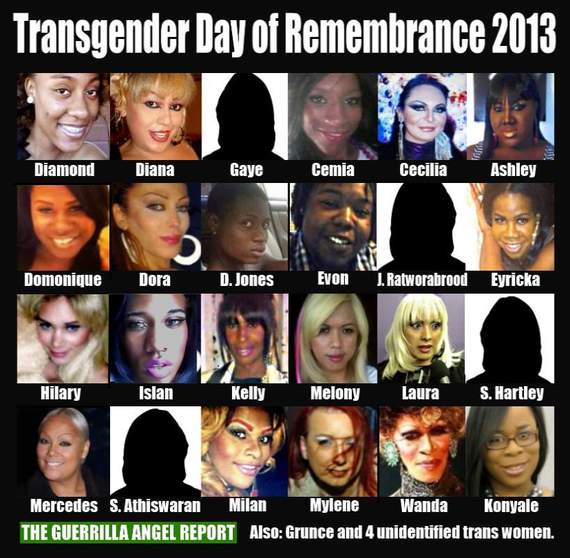 People have had enough with the hate. If Billy Gardell wants to step up in Pittsburgh, I will be happy to give him a tour. Or he could appear on iHeart Radio to take further potshots at vulnerable people. His choice.
This post first appeared on Pittsburgh Lesbian Correspondents, where Trish Mifflin and I blog. I wrote this piece after noticing a surge in people visiting our site to read our posts on the same topic from earlier in the year; I realized I was not the only person who had noticed the message in the most recent episode of Mike and Molly. The version of this post that was published on my blog is now one of the site's top three most popular posts in nearly eight years of blogging.
Related
Popular in the Community