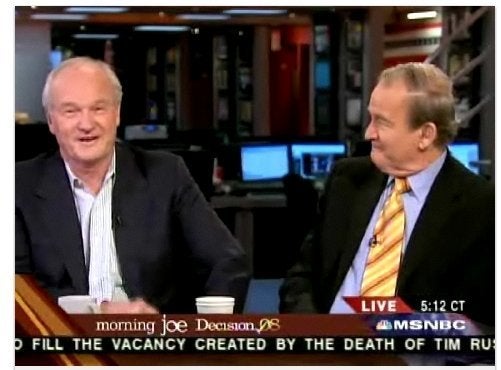 Mike Barnicle capped off a very sad and difficult week with a bad weekend, running over his family's dog just days after saying goodbye to his close friend Tim Russert.
"I ran over the dog," Barnicle admitted on "Morning Joe" this morning, before apologizing to viewers for starting their week off on a sad note.
Barnicle was one of the selected speakers at Tim Russert's memorial service last week, where he described his friend in the summers of his life. Watch the video, and read the transcript, of his speech at Russert's memorial here.
Related
Popular in the Community