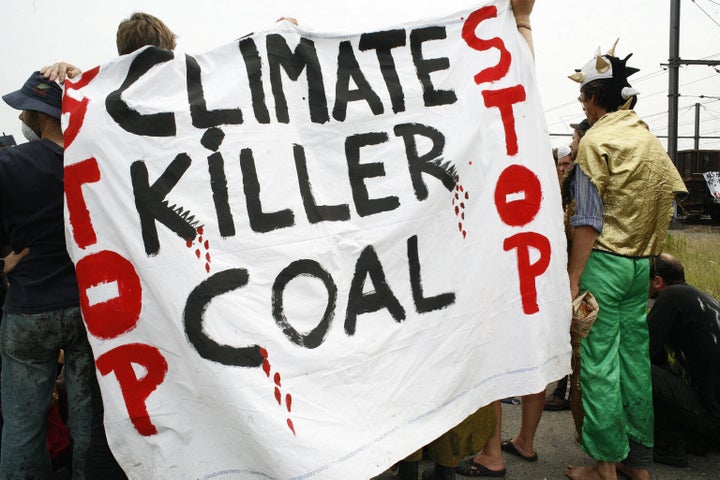 Mike Beard, a Republican state representative from Minnesota, recently argued that coal mining should resume in the Land of 10,000 Lakes, in part because he believes God has created an earth that will provide unlimited natural resources.
"God is not capricious. He's given us a creation that is dynamically stable," Beard told MinnPost. "We are not going to run out of anything."
Beard is currently in the midst of drafting legislation that would overturn Minnesota's moratorium on coal-fired power plants, an effort that he backs due to his religious belief that God will provide limitless resources while ensuring that humans don't destroy the planet trying to get them.
Drawing on his family's childhood property in Pennsylvania, Beard explained to MinnPost his belief that while resource extraction might cause temporary agitation to the landscape, the effects wouldn't be longterm.
"Our farm was mined for coal three times," Beard said. "And, now we stand on a point and look over barley and wheat and pines. Did we temporarily disrupt the face of the earth? Yes, but when we were done, we put it all back together again."
This observation appears to be indicative of Beard's larger religious belief that God acts as the tireless custodian of the planet.
"It is the height of hubris to think we could [destroy the earth]," Beard told MinnPost, before saying that even devastating nuclear events shouldn't cast doubt on his theory that the earth can always be repaired.
"How did Hiroshima and Nagasaki work out? We destroyed that, but here we are, 60 years later and they are tremendously effective and livable cities. Yes, it was pretty horrible. But, can we recover?" Beard asked. "Of course we can."
Popular in the Community