WASHINGTON — Asked by The Southern Illinoisan about his decision not to hold an in-person town hall, Rep. Mike Bost (R-Ill.) described the raucous protests that have erupted at town halls across the country as "out of control."
Fair enough. Agree or not, that's a reasonable response. 
Then Bost elaborated, spouting off something as puzzling as it was racist. 
"You know the cleansing that the Orientals used to do where you'd put one person out in front and 900 people yell at them?" he reportedly asked the daily newspaper's editorial board. "That's not what we need. We need to have meetings with people that are productive."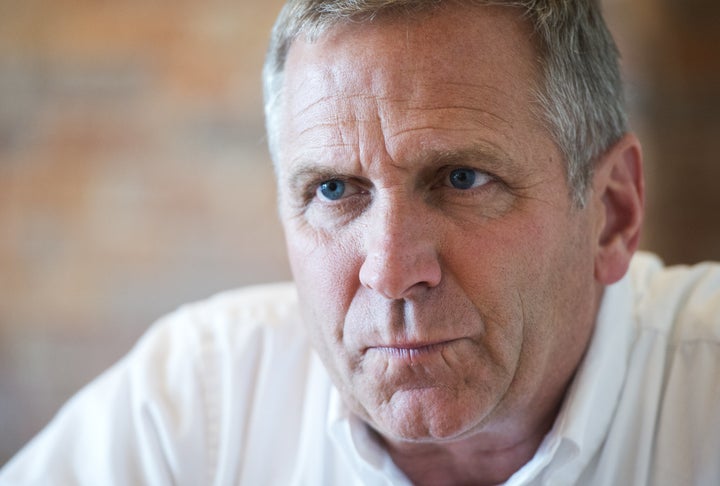 The Congressman's time at home is "minimal," and he needs to "make sure that it's productive," he told The Southern.
"I'm not going to have the public town hall meetings, in that respect, because I am busy trying to work on the issue. If all you want to do is stand and yell at me ... we're not going back and forth."
The Southern's editorial board scolded Bost over his unwillingness to face the very people who elected him, writing, "It is part of his job description to, from time to time, take the heat." However, it failed to ask Bost to elaborate on his "cleansing" remark. 
Fusion noted that Bost may have been referring to the "struggle session," a form of public humiliation that took place during the Cultural Revolution in China. 
Bost's office did not immediately respond to The Huffington Post's request for comment. But in a statement to The Daily Beast, the congressman reportedly said he "used a poor choice of words." 
"While there was no malicious intent, I regret that my words may have distracted from an important point," he told the publication. "When the booing and shouting drowns out the conversation we're trying to have with our constituents, it becomes that much harder to govern." 
Calling all HuffPost superfans!
Sign up for membership to become a founding member and help shape HuffPost's next chapter
BEFORE YOU GO