A St. Louis County policeman who boasted of how he spent his "annual Michael Brown bonus" has prompted an investigation by the department.
"I decided to spend my annual Michael Brown bonus on a nice relaxing bicycle ride trip to Defiance," Bakula wrote, naming a nearby town popular for its bike trails and outdoor recreation. "Eating dinner now and staying at a bed and breakfast tonight."
A spokesman for the St. Louis County police confirmed Bakula was a patrolman on the force to The Guardian.
"We understand the post is controversial," he told the outlet. "The St. Louis County police department takes these allegations very serious in every case. The remarks on the Facebook page will be investigated by our department."
This week marked the one-year anniversary of Brown's death in Ferguson, just outside St. Louis. The unarmed black teen's fatal shooting by a policeman became a rallying point for nationwide protests around police misconduct against African Americans.
Last year, during protests following Brown's death, the county police force racked up an estimated $90,000 to $100,000 per day in overtime costs, according to St. Louis Public Radio.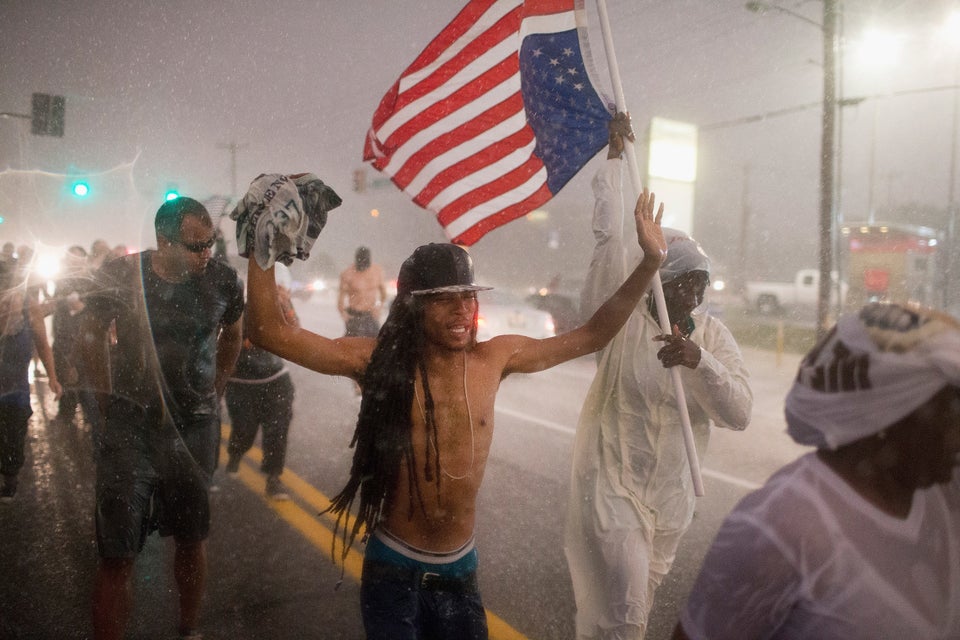 Ferguson Protests 2015
Related
Popular in the Community