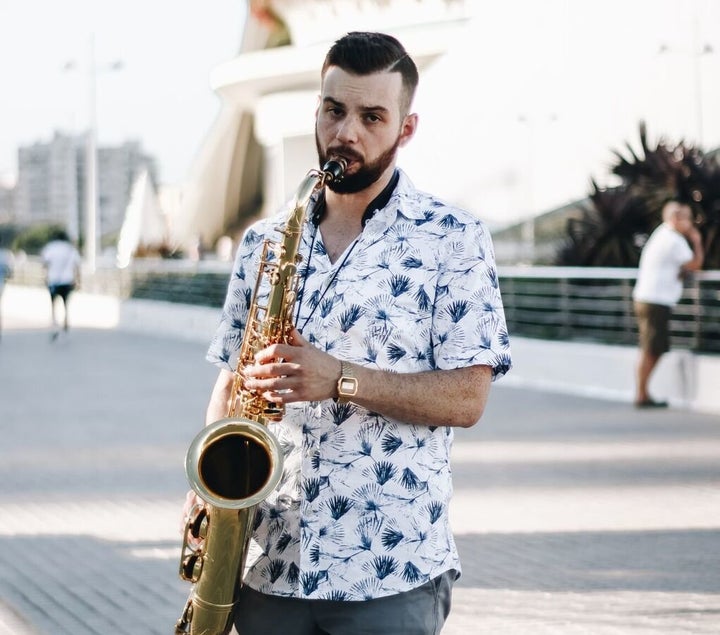 Saxophonist Mike Casey grew up listening to the likes of Sonny Rollins, Charlie Parker and Miles Davis, but he's hopeful his audiences will come to see jazz as forward-thinking as opposed to a musical genre focused solely on the past.
Nowhere is that more apparent than on Casey's albums, "The Sound of Surprise" and "Stay Surprising," recorded last year at Connecticut's Side Door jazz club with bassist Matt Dwonszyk and drummer Corey Garcia. Pairing standards like "Alone Together" and "Mack the Knife" with original songs, the two recordings have been streamed more than 1 million times — an unusual feat, given that Casey is a young, independent artist who has yet to secure the backing of a record label.
The 25-year-old Casey dropped the final single from "Stay Surprising" early Friday. Titled "Cold-Blooded Blues," the track is one of his originals, showcasing his penchant for improvisation while nodding to the likes of Thelonious Monk and Oscar Peterson.
"I'm sharing my soul with you, and my soul isn't stuck in 1950," Casey told HuffPost. "I'm always grateful for the people that came before me. They're all an influence on me. But you gotta do you. And in doing me, especially, I'm trying to surprise everyone in the room."
Casey, who hails from Storrs, Connecticut, developed his passion for music as a teen. He went on to study at the renowned Jackie McLean Institute of Jazz at the Hartt School of Music and opted to stick around in Hartford after graduating, even as many of his classmates left for New York, Boston and other big cities.
He believes that decision to earn his artistic chops in his home state has been crucial to his current success. His performances throughout New England have garnered him a bit of a cultlike following, and he boasts more than 9,000 followers on Twitter and 16,000 on Instagram.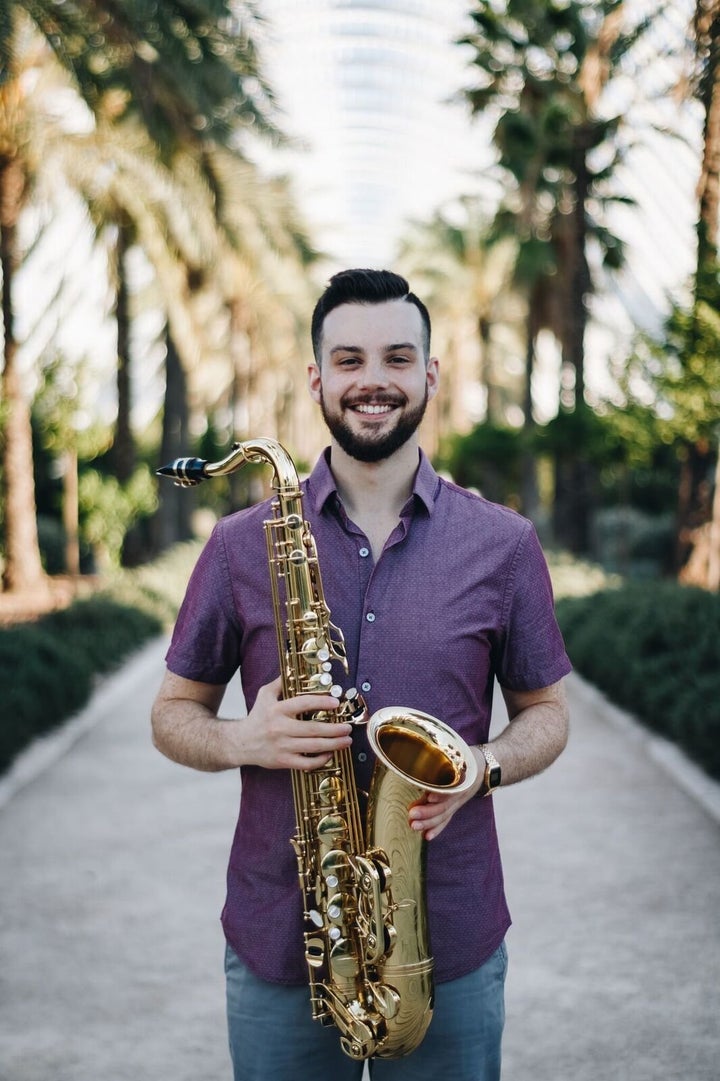 His performances have garnered critical acclaim as well. New England's Take magazine called him "one of the genre's most invigorating artists," and All About Jazz described "The Sound of Surprise" as "an unconventional album offering surprisingly good music."
"I think a lot of musicians go to New York a little too soon," Casey said. "Many of them wind up working a day job just to be in a major city, and they find they can't really be an artist. But you have to make some stuff happen locally before you start touring regionally."
Calling Hartford "the ultimate underdog city," he added, "I felt if I can't make stuff happen on my own in the city I'm in, then I have no business going to a bigger city. I chose to stay and invest in the community because it had given me so much. People there persevere, they stick together and they … just figure things out."
"I'm sharing my soul with you, and my soul isn't stuck in 1950."
Casey is hoping to use the platform he has established in jazz to branch out into other genres. In August he relocated to Valencia, Spain, where he began a yearlong graduate program in contemporary performance and music production at the Berklee College of Music.
He said that he'll "never stop playing jazz" but that he's hoping to dabble outside the genre, citing Bruno Mars and Tupac Shakur as musical influences. Ultimately, he's hopeful to continue forging his own artistic path.
"I love all forms of music, so I'm excited to experiment more," he said.
Popular in the Community