When his pup was just three years old, Mike Chesworth of Phoenix, Arizona told his precious pet poodle that if she lived to be 15-years-old he, would throw her a quinceañera.
This must have been confusing to Angel at the time because a quinceañera is a coming-of-age celebration in which a 15-year-old girl becomes a woman and Angel, at age three, was already an adult in dog years. Not to mention, Angel is a canine and doesn't understand human language or traditions anyway, so she was probably just happy to be served some delicious cake on some random day after her owner threw her in a frilly pink dress.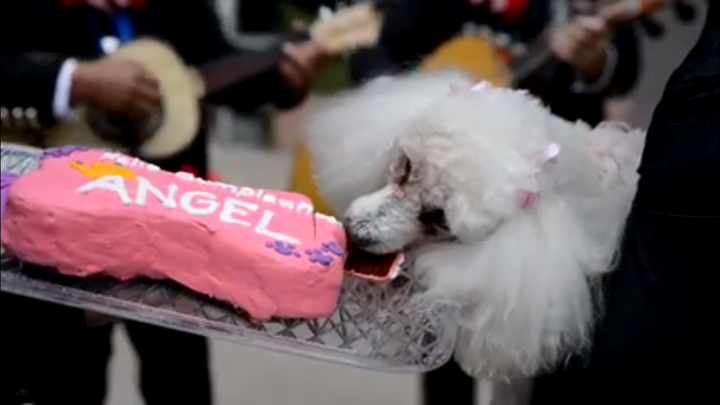 But dolling his pooch up and serving her pup-friendly confections wasn't all that Chesworth did for Angel on her big day. He literally rolled out the red carpet for her and caught it all on video that he posted to his Facebook page on Dec. 7 along with a few other choice pictures from the day:
The video of the party is packed like a piñata with all kinds of visual goodies and it's totally worth a view. Or two (the age Angel truly did become a dog-woman according to vet, Dr. Eric Barchas).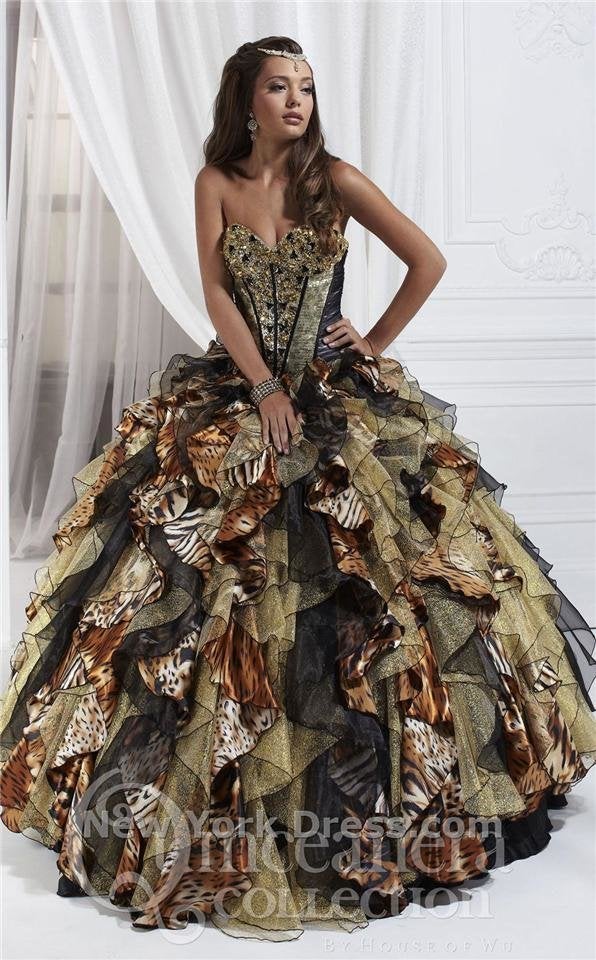 The Most Outrageous Quinceañera Dresses Out There
Popular in the Community