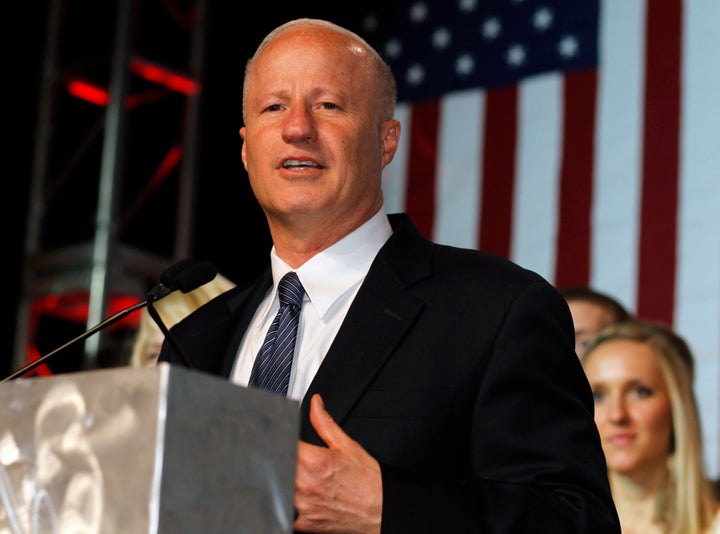 Another Republican member of congress came out in support of a pathway to citizenship for undocumented young people, adding to a drip of GOP lawmakers who are indicating openness to a more narrow reform approach.
Rep. Mike Coffman (R-Colo.) said on Sunday that he is not sure whether he would vote to allow eventual citizenship for the undocumented population as a whole, but would get behind a pathway for young unauthorized immigrants -- often called Dreamers, after the Dream Act -- that entered the United States as children, according to the Denver Post. He said he would be more likely to support legal status without a pathway for undocumented immigrants generally.
"I haven't resolved the question about a pathway to citizenship for [adults] who've overstayed their visa or crossed the border illegally," Coffman said at a forum hosted by community organizing group Together Colorado with Colorado Democrats Sen. Michael Bennet and Rep. Jared Polis, the Denver Post reported.
The issue of a pathway to citizenship for undocumented young people picked up speed last week when House Majority Leader Eric Cantor (R-Va.) said he is in favor of such an action. He and Coffman voted against the Dream Act, which would address the issue, in 2010.
"A good place to start is with the kids," Cantor said of immigration reform during a speech at the American Enterprise Institute. "One of the great founding principles of our country was that children would not be punished for the mistakes of their parents. It is time to provide an opportunity for legal residence and citizenship for those who were brought to this country as children and who know no other home."
Reps. Lucille Roybal-Allard (D-Calif.), Ileana Ros-Lehtinen (R-Fla.) and Luis Gutierrez (D-Ill.) plan to introduce a Dream Act later this month to take advantage of others' new support for the bill, but emphasized they will continue to push for more comprehensive immigration reform.
Coffman's switch is particularly significant given his previous hardline views on immigration. He signed onto prior iterations of a bill to stop birthright citizenship to children born in the U.S. with undocumented parents, although he is not a sponsor this year.
This year, he is far more moderate on immigration issues, and introduced a bill to allow young undocumented immigrants to serve in the military, the Associated Press reported.
Watch Coffman's appearance in a video from Together Colorado:
UPDATE: Feb. 12, 5:16 p.m. -- This article has been updated to clarify that the event was hosted by Together Colorado and to add their video of Coffman's remarks.