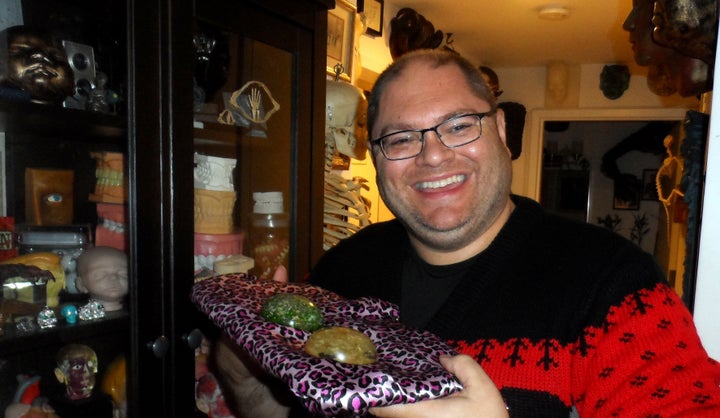 Mike Drake is taking the concept of "reuse, renew and recycle" to bizarre extremes.
The 45-year-old Queens resident saves every single nail clipping from his fingers and toes and turns them into designer paperweights.
Incredibly, Drake is able to sell the keratin-packed paperweights for between $300 and $500 apiece.
Drake got started 11 years ago. "I used to bite my nails, and I wondered how long they could grow," he told The Huffington Post. "And then I wondered how much I might be able to accumulate."
Drake managed to get a year's worth of nails into a Ziploc baggie, approximately 1,040 clippings, not that he counted them. He's not that obsessive). He was going to throw them out when he had a sudden burst of inspiration.
"I realized I went to all that effort, and I figured, in for a penny, in for a pound," he said. "I already worked with acrylics as a hobby so I decided to make paperweights."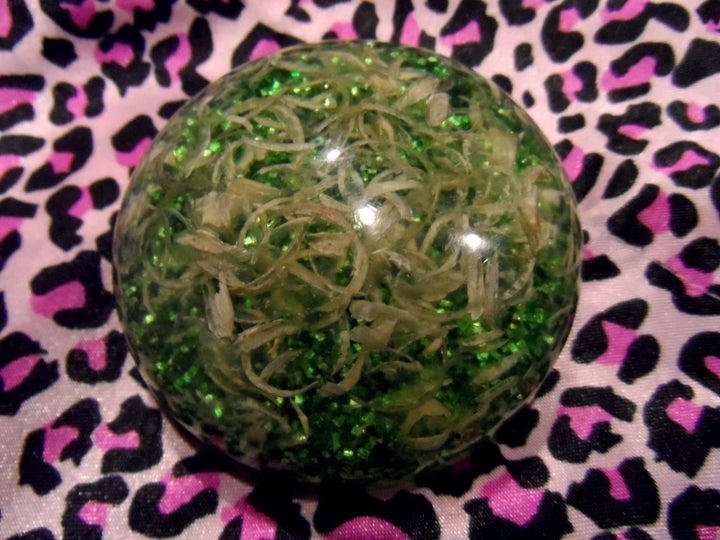 Drake makes one nail clipping paperweight a year and prefers to make them in a green coloring -- but not because it resembles toenail fungus.
"I like the jade color because it gives off an emerald quality," he said.
Nail clippings aren't the only bizarre paperweights Drake makes.
In 2011, he helped raise money for a veteran's hospital by making paperweights using prosthetic eyeballs that once belonged to soldiers.
"Each eyeball came with a story about how the vet lost his eye," Drake said.
Those eyeballs made a lot of money for charity and also helped Drake get noticed by the folks at Ripley's Believe It Or Not!
Ripley's has purchased many of Drake's fingernail paperweights for display in the company's various Odditoriums, and its new book, "Eye-Popping Oddities."
"Some people told me not to sell them because fingernails can be used in voodoo spells," said Drake.
Drake isn't the first person Ripley's made famous for fingernails.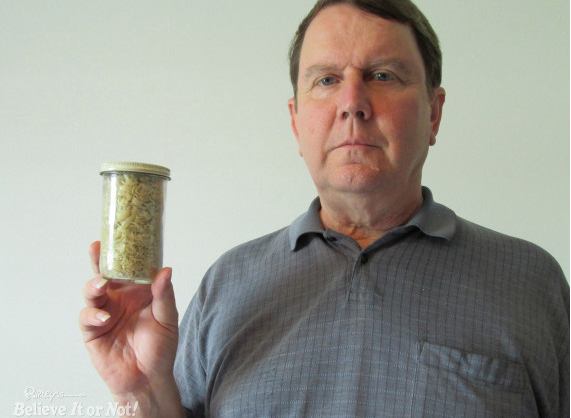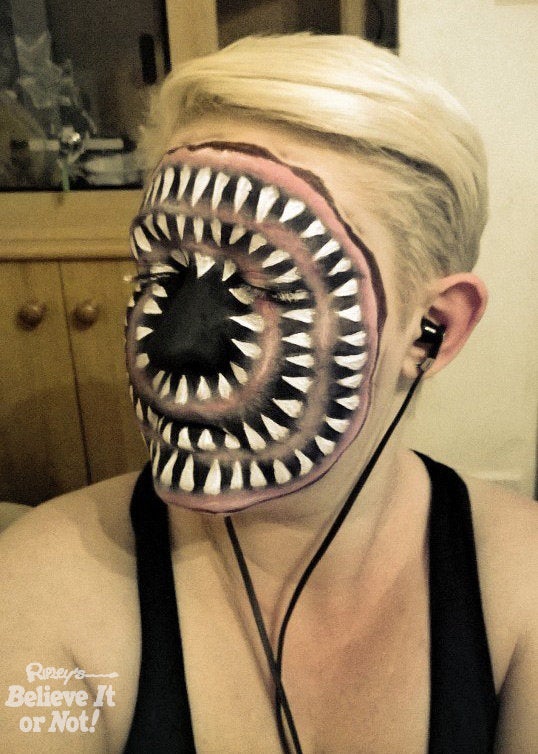 Ripley's Believe It Or Not! Eye-Popping Oddities
Related
Popular in the Community