Remaking Uncle Buck into a TV sitcom feels like it kinda shouldn't work, and then it kinda does.
ABC's reincarnation of this lovable goofball story, which debuts Tuesday at 9 p.m. ET, drops Mike Epps into the role played memorably in the 1989 movie by the late John Candy.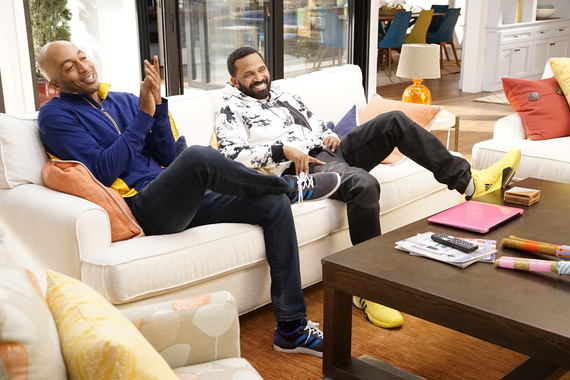 Candy left big shoes, so to speak. Epps (above right) makes filling them look almost easy.
Their character, Buck Russell, is a good-hearted screwup, a low-level hustler who always has a shortcut to the finish line and somehow never makes it out of the slow lane.
His brother, Will (James Lesure), has achieved all the success Buck fantasizes about, though by Buck's standards Will cheated to do it. He just buckled down and worked hard. What fun is that?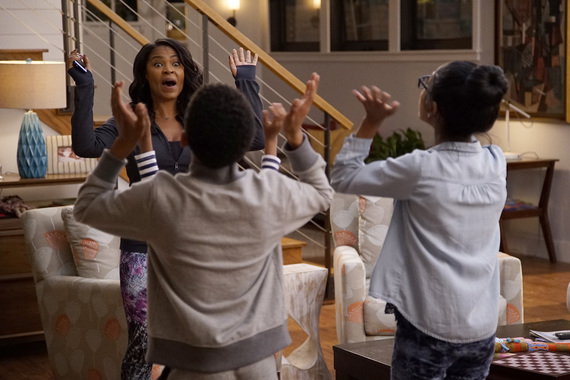 Will also has an ultra-successful wife, Alexis (Nia Long) (above), and they have three kids: Tia (Iman Benson), Miles (Sayeed Shahidi) and Maizie (Aalyrah Caldwell).
Will and Buck live separate lives, but they get along, and one weekend when both Will and Alexis have to be out of town, Will talks a skeptical Alexis into letting Buck watch the kids.
It turns into a disaster, of course, involving among other things hookers and garden hoses. When Buck admits he can't prepare food, he scopes out the fridge and produces a piece of leftover cake, which he assures the kids contains all the necessary food groups: eggs, flour and frosting.
The whole thing could easily turn into a series of predictable sitcom jokes about reprehensible behavior, except that Epps and the three kids don't let it.
At least in the early going, Will and Alexis become the sitcom characters, mostly delivering setup lines while Epps, Benson, Shahidi and Caldwell come up with some unexpected and refreshing nuances.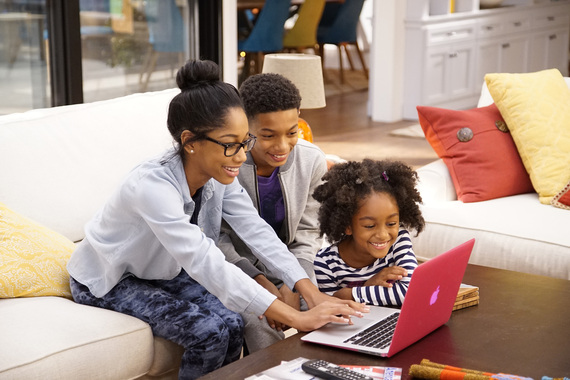 We know Epps is good, of course. The bigger and happier surprise is how well the kids handle things.
In the first episode, the nerdy Tia gets carried away when a cool boy at school, Jordan, seems to take a romantic interest in her. And he's not even in the robotics club, she tells her parents.
Their doubts about Jordan's true motives are soon confirmed, alas, and it's left to Buck to save the day. The rescue doesn't go smoothly, since nothing Buck does ever goes smoothly, but the underlying sentiment is surprisingly admirable and even sweet.
Uncle Buck is still a sitcom, it should be stressed. It has pop culture cracks and mild racial humor. Some of the joke setups feel a little abrupt and strained.
That said, we like all the characters, and the early episodes suggest there's enough material here to keep things fresh for a spell.
Footnote: Early in the first episode, a babysitter tells Will and Alexis that their kids act like "terrorists," leading to a joke about ISIS.
The joke isn't particularly prominent or central to the episode, but after the real-life events of the weekend, it's possible ABC might choose to cut it out.
Calling all HuffPost superfans!
Sign up for membership to become a founding member and help shape HuffPost's next chapter