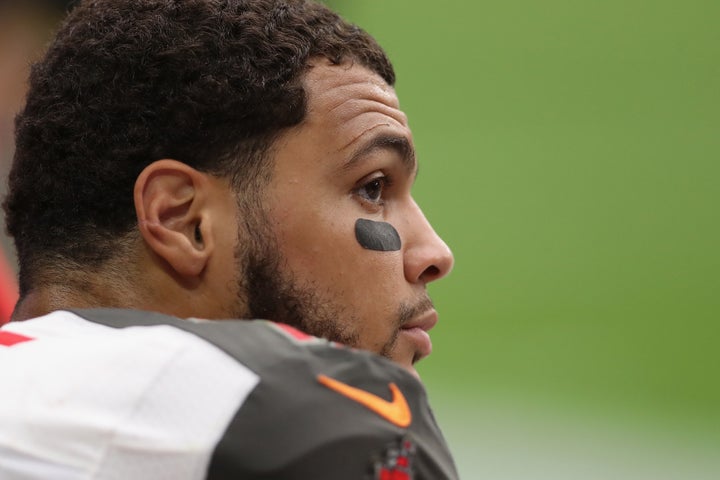 Tampa Bay Buccaneers wide receiver Mike Evans refused to stand for the national anthem before his team's 36–10 victory over the Chicago Bears on Sunday, instead choosing to sit on the sidelines in protest of President-elect Donald Trump.
"I'm not big on politics or things like that but I told myself I said if this happens, then America's not right right now," Evans said after the game. "When he ran, I thought it was a joke, and the joke continues."
Numerous NFL players ― most prominently San Francisco 49ers quarterback Colin Kaepernick ― have sat or taken a knee this year during the national anthem this year, but most have done so in support of the Black Lives Matter movement and in protest of the mistreatment of minorities in the U.S.
Evans, however, made clear after the game that his reason was his own.
"I'm doing it for a different reason, for how a reality star can be the president," he said. "That's not a good look for America."
Some questioned Evans decision to protest the Sunday after Veterans Day, but Evans tried to make clear that he meant no "disrespect" to veterans.
"The men and women that serve this country, I'm forever indebted to them," he said. "But the things that's been going on in America lately, I'm not going to stand for that. When Ashton Kutcher comes out and says we've been Punk'd, then I'll stand again. But I won't stand anymore."
In a statement, the Buccaneers said that the team encourages all of its members to stand during the national anthem, but respects players' first-amendment rights not to do so if they wish. In Evans' case, the protest will continue for as long as Trump holds office.
"It's well documented what he's done, and I'm not gonna stand for something I don't believe in," he said. "That's the end of that."
UPDATE ― Tuesday, 4:15 p.m.: Mike Evans apologized for his decision to protest in a statement released by the team on Tuesday. Here it is in its entirety:
I want to start by apologizing to all the U.S. military members, their families, and the fans who I offended by my actions on Sunday. It was never my intention as I have tremendous respect for the men and women who serve our country.

I have very strong emotions regarding some of the many issues that exist in our society today. I chose to sit as an expression of my frustration towards this year's election. It was very personal for me, as it was for so many Americans.

With that being said, I will not sit again during the National Anthem because I want to focus my efforts on finding more effective ways to communicate my message and bring about change by supporting organizations and movements that fight for equal rights for minorities.

This Sunday, I will be back to standing with my teammates.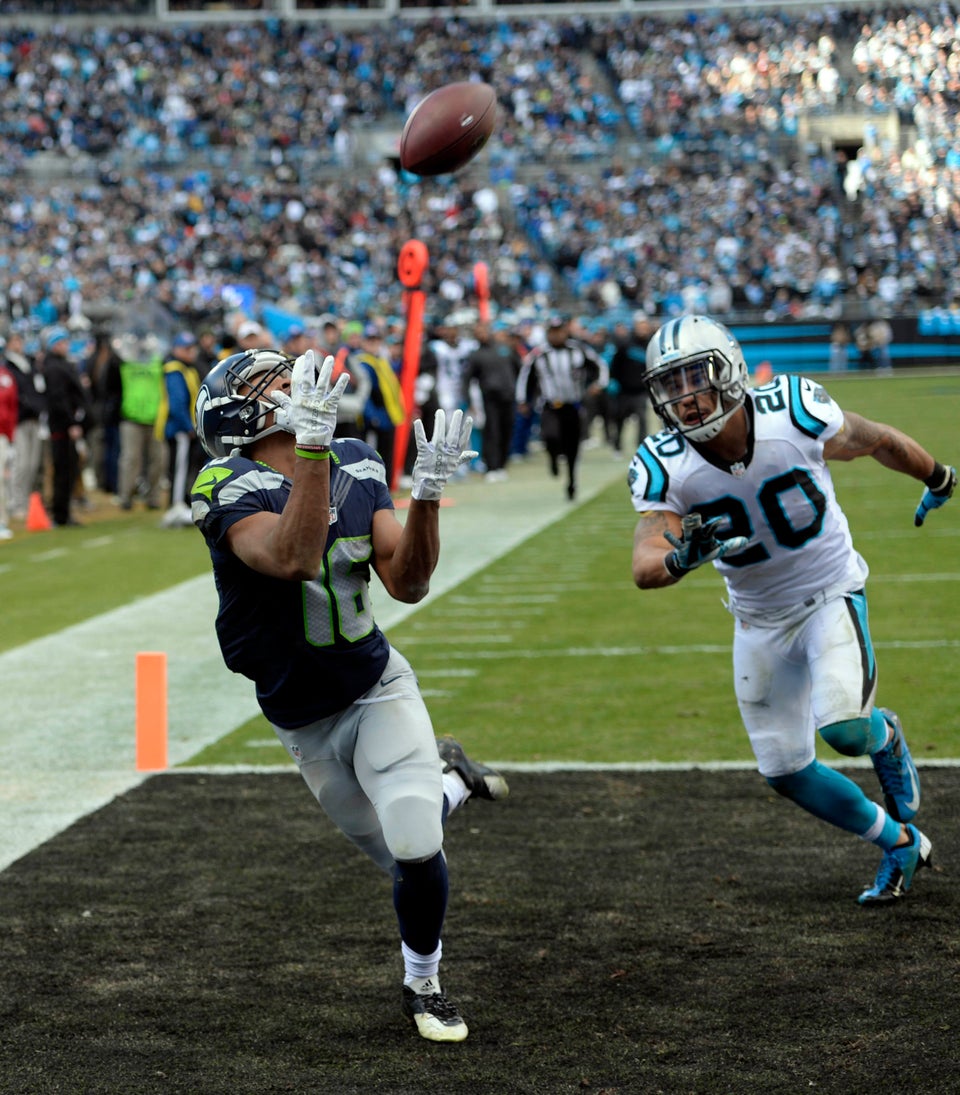 20 Breakout Stars Of The 2016 NFL Season