Trump adviser Jason Miller told reporters on Tuesday morning that Flynn, the son of Trump's pick for national security adviser, "is no longer involved with transition efforts," after reports revealed he was assisting with the team and that it had even requested a security clearance for him.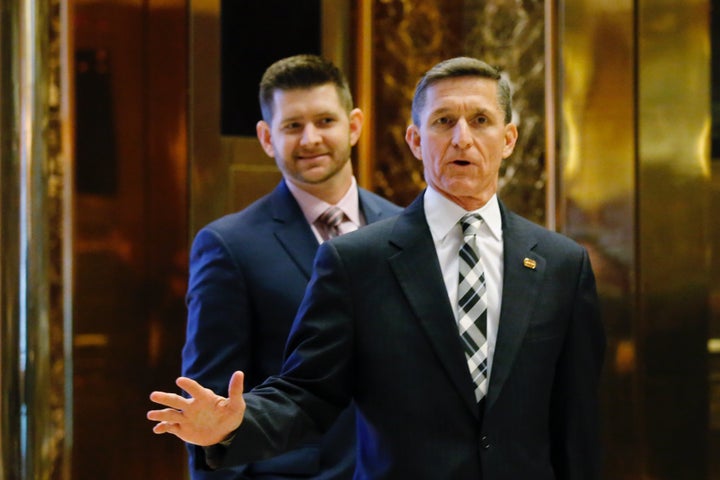 Armed with multiple weapons, the gunman stormed into the restaurant to "self-investigate" a right-wing conspiracy theory that claimed Hillary Clinton and her campaign chairman John Podesta ran a child sex trafficking ring in the back of the restaurant.
There is no evidence of this theory, known as Pizzagate, but even after Sunday's incident, Flynn continued to tweet about it.
Flynn is an adviser to his father, Gen. Mike Flynn, whom Trump has named national security adviser. Miller said on Tuesday that the younger Flynn had been assisting his father "with some administration and scheduling duties early on in the transition process." Trump sources have also said that he attended "a ton of meetings" with his father and helped evaluate potential staffers.
In an MSNBC interview on Tuesday morning, Vice President-elect Mike Pence claimed the younger Flynn "has no involvement in the transition whatsoever." Later in the day, Pence reluctantly confirmed to CNN's Jake Tapper that the transition team had requested a security clearance for him.
"Well, whatever the appropriate paperwork was to assist him in that regard, Jake, I'm sure was taking place," Pence said. "But that's no longer the case."
Both Flynn and his father frequently share links and conspiracy theories from fake news sources, including allegations of Hillary Clinton's "sex crimes."
Trump himself regularly promotes such stories to his millions of followers, according to an analysis of his tweets, and he based much of his campaign rhetoric on conspiracy theories and unsubstantiated claims.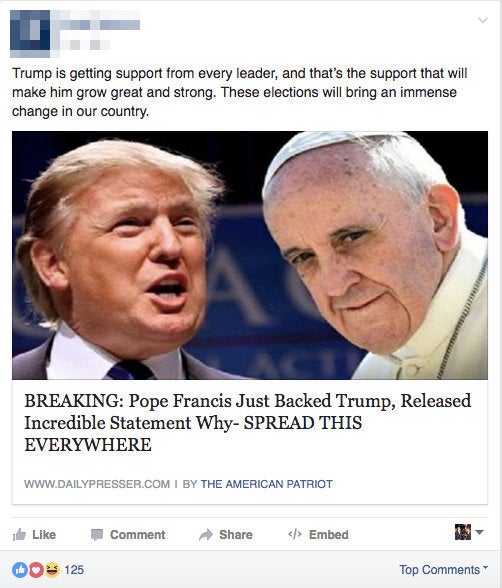 Fake News Spread By Social Media During The 2016 Election