Democrats on Friday began calling for the removal of Michael Flynn, Donald Trump's national security adviser, over reports he discussed sanctions and cooperation with Russia's ambassador to the United States before President Donald Trump was sworn in to office.
Top Trump officials, including Vice President Mike Pence, said last month that Flynn and Sergey Kislyak, the Russian ambassador, talked simply to arrange a phone call between Russian President Vladimir Putin and Trump. But according to a report published in The Washington Post Thursday, Flynn told the ambassador that Trump would ease sanctions on the country once he took office. At the time of Flynn's call, former President Barack Obama was about to impose new sanctions on Russia for interfering in the November presidential election. The sanctions were imposed after intelligence officials concluded that Russia had interfered, with the goal of boosting Trump's chances of winning. Officials told The New York Times that Flynn did not explicitly promise sanctions relief, but there was the suggestion that it would be possible.
Flynn initially denied to the Post that he had ever discussed sanctions with Kislyak, but a spokesman later backtracked, saying Flynn simply had "no recollection" of whether they were discussed.
Last month, Pence said that Flynn and Kislyak "did not discuss anything having to do with the United States' decision to expel diplomats or impose censure against Russia." An official on Friday told the Post that Pence made the comments based on conversations with Flynn. Pence aides also expressed frustration to Politico over the situation Flynn had put their boss in.
Such a conversation could place Flynn in violation of the Logan Act, which bars private citizens from negotiating with foreign governments.
Rep. Adam Schiff (D-Calif.), the ranking member on the House Intelligence Committee, said that if the report is true, Flynn should be fired.
"If he did so, and then he and other Administration officials misled the American people, his conduct would be all the more pernicious and he should no longer serve in this Administration or any other," Schiff said in a statement.
Rep. Elijah Cummings (D-Md.), the ranking member on the House Oversight and Government Reform Committee, also said he was troubled by the reported actions.
Rep. Eric Swalwell (D-Calif.) said the White House should suspend Flynn while it investigated.
Rep. Eliot Engel (D.N.Y.), the ranking member on the House Foreign Affairs committee, also called on Flynn to be fired.
Sen. Claire McCaskill (D-Mo.), the ranking member on the Senate Homeland Security and Governmental Affairs committee, sent a letter to FBI Director Jim Comey on Friday requesting a briefing into any investigation into Flynn's contact with Russia.
The details of Flynn's conversation last month are the latest in a series of unflattering leaks about him. Last month, people close to Steve Bannon, Trump's chief strategist, described Flynn to the New York Times as a bad leader. The Times also reported that Trump felt Flynn talked too much, and Trump ordered his team to remove Flynn's son from the transition team after the younger Flynn tweeted an untrue conspiracy theory.
This story has been updated to include responses from Engel and McCaskill.
Before You Go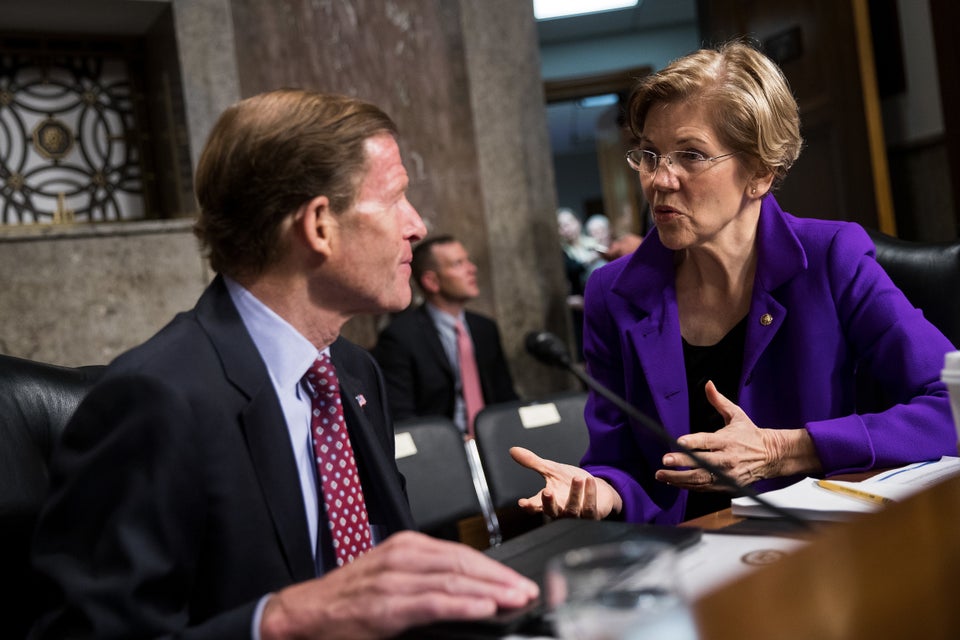 2017 Scenes From Congress & Capitol Hill
Popular in the Community