Like many Americans, Mike Foley and his wife were outraged when they discovered that several major retailers will be open on Thanksgiving Day. But unlike most, Foley might actually be able to do something about it (besides just not shopping).
"It's just disgusting," Foley, an Ohio state representative, said in an interview with The Huffington Post. "I don't know that I can go in and say you can't work on Thanksgiving, but the people who have to put up with all the chaos and the frenzy should be paid more."
Foley, a Democrat representing Cleveland in the Ohio House of Representatives, plans to introduce a bill in the next several weeks requiring that stores open on Thanksgiving pay their workers triple time. The bill would also protect workers from retaliation if they opt out of working the holiday. Foley's proposal comes as retailers like Kmart, Target, Walmart and Macy's are kicking off Black Friday deals on Thanksgiving Day.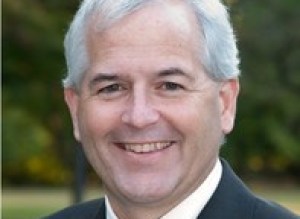 Mike Foley, a Democratic state representative in Ohio is trying to triple workers' pay on Thanksgiving.
Many retailers open on Thanksgiving are offering employees who work the holiday some sort of extra incentive to show up -- time and a half, discounts, a catered Thanksgiving dinner at work, or some combination of all of these things. Still, the stores have faced backlash from consumers and shoppers upset about employees being forced to work the holiday and about having to rush their own turkey dinners in order to get Black Friday deals.
If retailers were forced to pay their workers more for staffing Thanksgiving, it might make them reconsider opening on that day, according to John Talbott, associate director at Indiana University's Center for Education and Research in Retailing.
"It would matter in a huge way," Talbott said. "Usually payroll costs are the number one or number two line-item for retailers, so it would probably act as a deterrent and certainly mean that on that day they would have to consider a larger level of revenue in order to be successful."
Talbott also noted that some employees may end up wanting to work the holiday if they're offered such a huge incentive.
Foley said he didn't use some kind of "fancy formula" to come up with the triple-time figure, but he thinks it's enough to perhaps make retailers think twice about opening, and force them to properly compensate employees for working a holiday in what can be a hellish situation.
"These guys are going way overboard," Foley said. "I think there's a sense of 'can't we get any break, any break at all?' They're bringing in commercialism and hollow capitalism into this day that we're supposed to be retreating from all of that."
Some retailers, like Costco, Nordstrom and RadioShack, are bucking the trend and adopting the risky strategy of staying closed on Thanksgiving. As for other retailers, they likely don't have to worry about Foley's bill becoming law. While he's gotten interest from several other lawmakers about co-sponsoring it, he said, the Republican majority in the state House means it's unlikely the measure would pass.
"The reality is that I'm a liberal Democrat in a very conservative Republican body, and this is a bill that would have government intrusion into the free market," Foley said. "I can't see the bill going anywhere, but hopefully I can add to the conversation by getting the press and media around it."
Even if Foley's proposal were to pass, Talbott said he's not sure it's the best strategy for keeping Thanksgiving Day consumerism-free.
"If we want to have workers not working on Thanksgiving Day, I suggest people don't shop," he said.
Related
Before You Go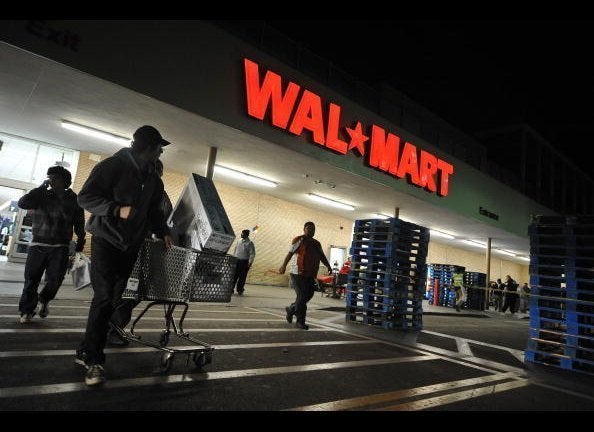 Thanksgiving 2013 Store Hours
Popular in the Community