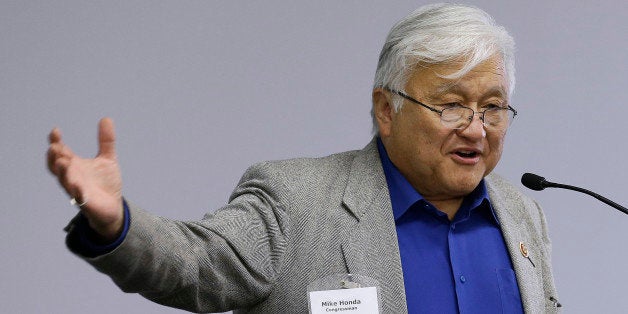 WASHINGTON -- Rep. Mike Honda (D-Calif.) on Wednesday introduced the Accountability and Congressional Responsibility On Naming Your Motions (ACRONYM) Act -- legislation that would prohibit the addition of words to the title of a bill just to create an acronym.
"It's gotten ridiculous," Honda said in a statement. "We're getting bills that have over 10 words in the title just so they can spell something that's supposed to be clever."
The Pension And Social Security Measuring Equivalence Permanent Linking of Everyone's Actual Savings Environment (PASS ME PLEASE) Act, which did nothing more than correct a typo on Page 346 of the tax code, was the latest bill to irk the congressman.
The ACRONYM Act has already picked up endorsements from the Association of House Reading Clerks and the Teachers and Educators Resource Society of Editing (TERSE), according to Honda. At least one group, the Venerable Enclave of Repetitive But Official Stylistic Engineers (VERBOSE), has slammed it.
"My goal is to rid this Congress, and all those after it, of bills with names like ... the National Environmental Versus Economy, Reflection, and OUTcome OF Congressional Outlays, Minus Military Information Technology Terminology, Electricity Enhancement (NEVER OUT OF COMMITTEE) Act," Honda said.
The issue is one that Honda has long championed. In 2001, he was the sole vote against the USA PATRIOT Act, saying in a memorable floor speech that its elaborate bill title -- the Uniting and Strengthening America by Providing Appropriate Tools Required to Intercept and Obstruct Terrorism Act -- was too much for his conscience to bear as a legislator.
He has, however, made exceptions for particularly clever titles, including former Rep. Pete Stark's (D-Calif.) WORK Act -- the Women's Option to Raise Kids Act inspired by Ann Romney.
"I was OK with that one," Honda said of the bill title. "Besides, Pete's name isn't actually Pete. It's Fortney, so I cut him some slack."
Ryan Grim contributed reporting.
April Fools. Most of this article is written in jest. The WORK Act and PATRIOT Act acronyms are real, though.

Before You Go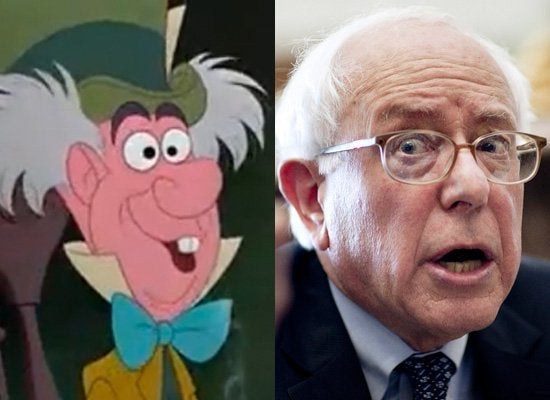 Politicians Who Look Like Disney Characters
Popular in the Community